Fonts make designing not only easier, but also even more stylish. Whether you're being commissioned to design a huge promotional ad for a company, or are out on a branding and advertising campaign for your own profession—an engaging and relevant font is part of what draws people to your business. Even if you're simply designing art deco materials or personal greeting cards, the fonts you use always contain more than what they seem.
In this day and age, more creatives are becoming meticulous when it comes to typography. Your choice of typography for both your professional and personal designs says a lot about you; and this being the digital age means you can reach far greater numbers of people. What will they have to say about you and your works? How can you effectively convey your message?
We've listed some of the best and newest fonts that are sure to trigger the creative mind of every young professional out there. From free to premium font styles, take your pick on the latest and most awesome design elements you can use for your branding, retail, and personal or website profiles!
Hyperwave
Hyperwave is one bold font that's sure to grab attention. With Vaporwave aesthetics becoming a hit for the Gen X and Y groups, this typeface is a font for keeps. It's perfect for club events, eccentric gallery exhibits, and urban fashion clothing lines. Get this font if you're up for the loud and intense branding, music events, or social media promotion.
Sansa Dior Handwritten Font
The Sansa Dior Handwritten Font is a signature font that's filled with class, and just a touch of informality. Get this romantic font for your perfume products or official business cards. It's a very presentable typeface, while having an air of mystery that's sure to intrigue.
Monad Millennial Typeface
The Monad Millennial Typeface contains its own unique characteristics to be able to give off this mod and futuristic kind of vibe. Download this font for free, and have your business logos or product labels looking cool and fashionable.
Bayshore Neon Typeface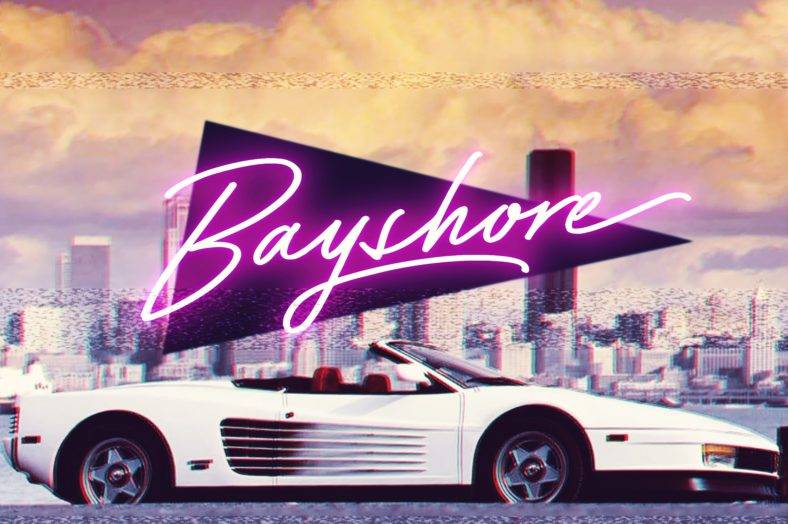 This sleek script font looks like it came straight out of an 80's ad. Unmistakably retro and uber cool, get this tubular mono-line script font for your logos, event flyers, website banners and more. With plenty of special features to make customization easier for you, get that high quality retro feel you've always wanted for your designs.
Neon Free Font
The Neon Free Font is one cool modern font for every designer. Aside from its unique luminescent quality, you'll also get pattern freebies to make your text even more avant-garde and youthfully post-modern. And what else is so great about this font? Oh yeah, it's absolutely free! Don't miss out on a great opportunity to show off your hip sense of style.
Aqua Grotesque Font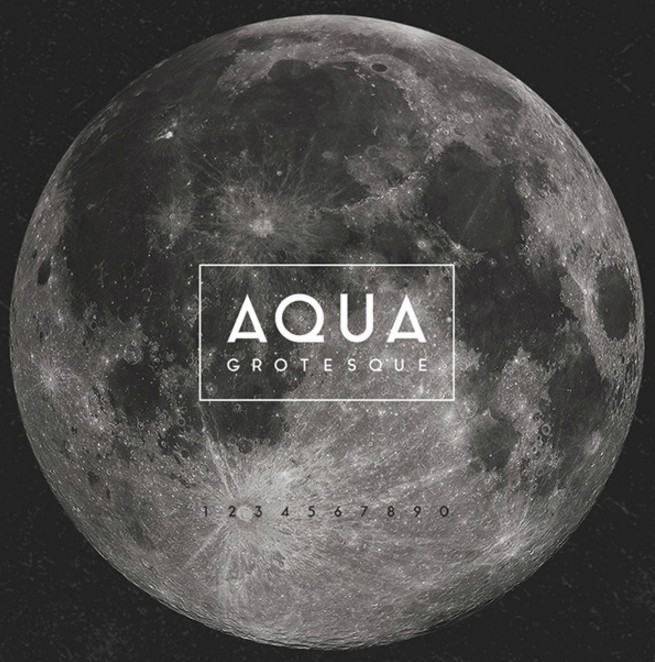 Simple and riveting, this Aqua Grotesque Font is available for download to make your typography wall art or product packaging designs even more profound. The Aqua font has a subtle vintage-like quality that makes reading your text feel like being suspended in a time and place long forgotten.
Ailerons Vintage Typeface
The Ailerons Vintage Typeface is inspired by aircraft models from the 40's. It's a clean and stylish font type that would suit the more formal and high end setting. Business cards, logo designs, or office stationery for a large aircraft company could very well benefit from this classy typeface.
Anter Calligraphy Script
Anter Calligraphy Script is a modern cursive design font that was carefully crafted for beautiful typography. This script font includes an alternate glyph, and would be perfect for various types of design works from print to digital. You can create awesome quote poster hangings, blog headers and posters, wedding invites, and even branding logo and stationery designs.
Astrolight Modern Signature Font
Vintage Celestial Typeface
If you're looking for the ultimate vintage font, we've got it right here with the Vintage Celestial Typeface. Step into another world, a dreamier and more nostalgia-inducing one, with this Victorian hand lettering. It's the perfect combination of modern and classical typography that looks like an authentic 1800's font, with a few modern touches. It also comes with awesome features to give variety to your designs.
Agent Modern Millennial Font
Vintage Floral Typeface
Create inspiring floral typography designs with this Vintage Floral Typeface. It's completely charming and delicate, and romantic in a way that can only be pulled off by the passionate and artistic. Download this vintage font style for your greeting cards, bridal shower invites, or wall art typography designs.
Retro Thunderstorm
Get ready for a retro thunderstorm with this awesome typeface. Thunderstorm is a hand made brush typeface that's greatly inspired by the 80's and 90's music. Grunge, disco, and 90's pop culture are successfully embedded with the way this retro font pops out in style. Download this font for your event posters, clothing lines, books, invites, and more.
Peach Tea Free Font
The Peach Tea Free Font is one cute font you don't want to miss out on. Download this lovely piece of design element for your cafe menu designs, art products, and digital flyers. It's a unique font that contains a bit of spontaneity without screaming for too much attention. You can easily incorporate this font with fun patterns and pastels to bring out its sweetness.
Coco Gothic Font Family
Softer and more contemporary, the Coco Gothic vintage typeface exudes luxury and sophistication, and is deeply inspired by a rich array of historical variants from centuries passed. The name itself is heavily inspired by French designer and fashion icon Coco Chnel. The Coco Gothic Font Family contains several weights and matching italics that feature extended character sets that support European languages, Greek and Cyrillic alphabets, and more.
Fresh Millennial Font
Minimalust Millennial
The Minimalust Millennial is a modern sans serif font with a vintage take. This art deco font would look great on any graphic design material, wall art typography, or digital posters; with smooth edges and rounded corners inspired from vintage printing and hand lettering.
Land Typeface
Women Accent Font
This Women Accent Font aims for the modern minimalist look. Get this font style for free, and have your online store, product labels, and logo design looking chic in modern simplicity. It would also look great on your social media banners and online catalogs to express the quality and sophisticated urban feel to your brand.
Zefani Vintage
The Zefani Vintage luxury typeface is beautifully designed to come off as a modern font, but with a classical twist. It's completely fashionable, and would look great on fashion magazines and other luxury retail brands. Download this design to give your own branding some quality revamping.
Funkturm Free Typeface
If funky fonts are more your thing, download this Funkturm Free Typeface. It has a simple look, but contains a lot of personality, especially when designed with the right color palettes, images, and other designs. Make your cafe look like a Wes Anderson film come to life by incorporating lovely pastels with this font style.
Haytham Typography
You can download as many typefaces as you want, because there's really no limit to creativity. Get a variety of font styles from funky hand lettering brush fonts to modern script fonts. You can use these fonts in your designs to help bring out your true personality and brand.
You can get free fonts right here and download your favorite premium items all in one go. Download away and start designing!