Charts
Behavior Chart Template – 12+ Free Sample, Example, Format Download!
A behavior chart is a must have when your kid is growing up and you need to introduce him to the dos & don'ts of life – so that he stays aware of his needed social skills from an early age. Such a behavior plan chart will be helpful in teaching kids the sense of right and wrong so that he can grow up as mature human being. You may also like Responsibility Chart Templates
Sample ABC Behaviour Chart in MS Word Downlaod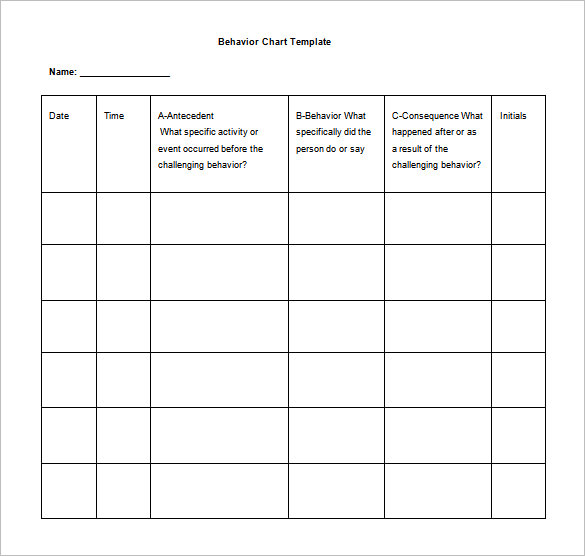 The ABC behaviour chart is a simple that is used to understand the different behaviour patterns. The column A wants to know the event that occurred before the behaviour. The column B wants to know the type of behaviour and column C explains the consequence.
Frequency Behavior Chart Free Excel Format Download

sjboces.org | The frequency behaviour chart is an excellent chart to keep track of certain behaviour. It helps to self-diagnose the problem so that the events causing this behavior can be controlled.
Childrens Behaviour Chart Example PDF Template

kidpointz.com | It's a simple children's behavior chart where you will note down the tasks (on the left) assigned to every child in the class and the right side is about points and at what days they did the task.
Funny Behavior Chart for Kids SamplePDF Downlaod

opportunityfoundationofamerica.org | The funny behaviour chart for kids is a chart used to track the behaviour of children. Using emojis in the chart makes it more interesting and it does its work by tracking behaviour.
Example of Good Behaviour Chart Free PDF Template

practicalspreadsheets.com
Pre School Behaviour Free PDF Format Download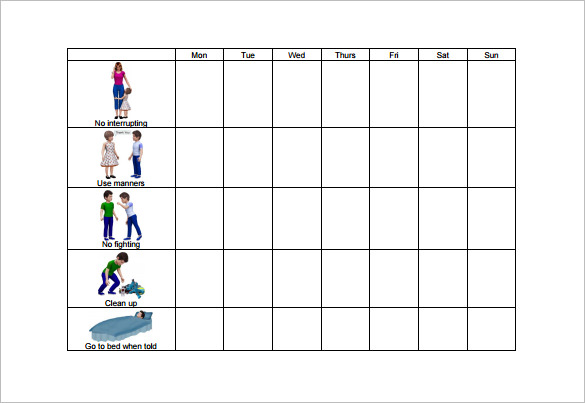 cf.ltkcdn.net
Daily Behavior Chart For Teacher Example PDF Template

jimwrightonline.com
Daily Positive Behaviour Chart Example Word Download

santarosa.k12.fl.us
The teacher's behaviour chart is recommended for all teachers to track the progress of all the students. The charts keeps track of two things, one is to check whether the student have completed the classwork and second is whether the students have completed the test on time. The school bus behaviour chart is a chart used to track the behaviour of students in the school bus. It helps the parents understand how the kids are behaving so that they can take appropriate steps. This fun class room behavior chart would be passed on to every student and they would be marking their performances in the classroom, regarding their assigned responsibilities – with amusing emoticons. A behavior chart template sample helps the child to clearly understand the expectations of his parents from him and it also encourages the little one to behave accordingly. It's an important parenting tool but is also used by teachers to regulate little kids in school. You may also like Chart Templates