Looking to create a swanky new resume that's as stylish, expressive and credible as your MAC? Why not use some dedicated resume templates for MAC; these resume examples will work perfectly in the default MAC document editor, and you can build upon them to build a special resume flaunting all your career achievements. There is so much variety available in these resume templates that you will never assume resumes as being bland and boring documents. You can also see How to Create Resume Template on MAC.
Fully Editable Creative Resume Templates PSD Format
Now land that dream job you have always wanted with the help of this Fully Editable Creative Resume Template available for Mac users in PSD Format. Wow the recruiter with these creative resume templates that have been created after detailed research and can be edited as per your specific needs and requirements.
PSD and Word Format Manager Resume + Cover Letter Template
PSd and Ms Word A4 Doctor Resume + Cover Letter Template
Editable Sales Consultant Resume + Cover Letter Template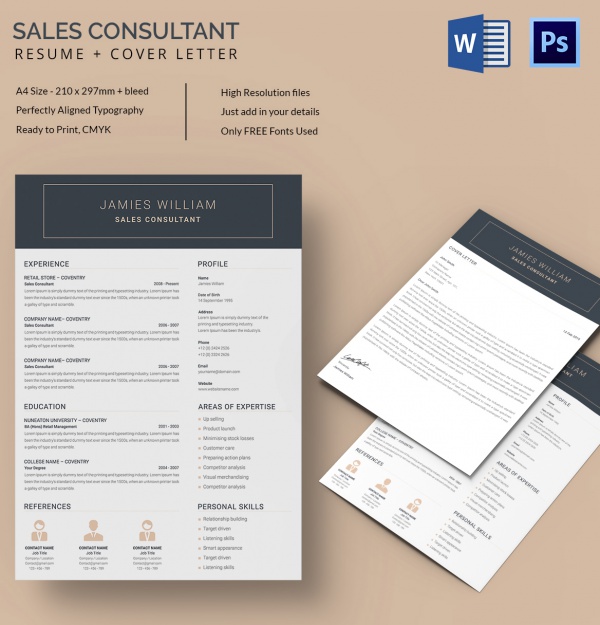 One Page Personal Resume + Cover Letter Template
Production and Data Analysis Resume Template + Cover Template
Software Developer Resume + Cover Letter Template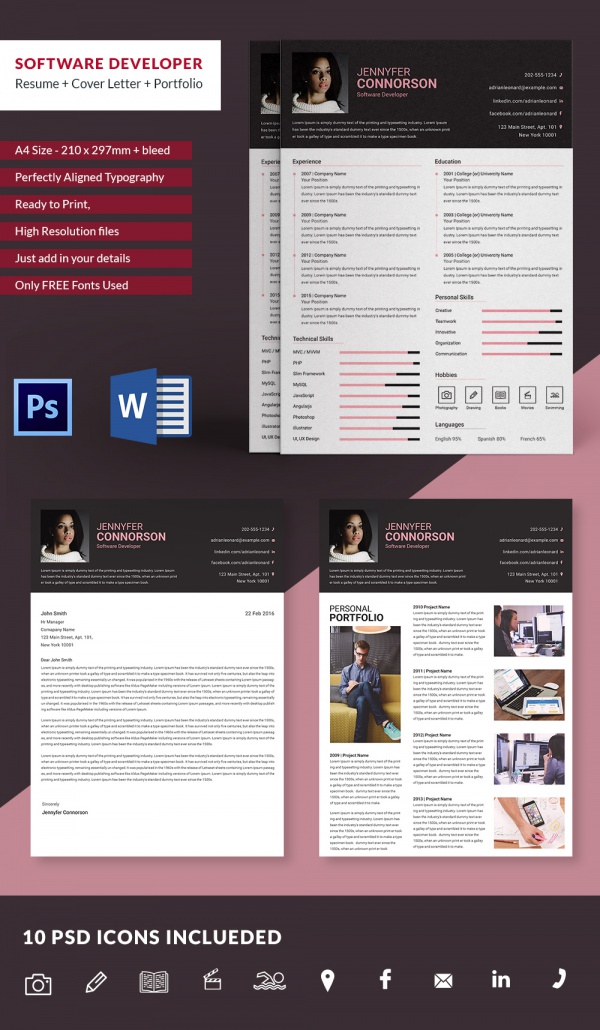 Developer & Designer Resume + Cover Letter + Portfolio Template
PSD Civil Engineer Resume Template
HAVC Engineer Resume + Cover Letter Template in PSD and Word Fomat
Creative Federal A4 Resume + Cover Letter Template
Full Layered Architecture Resume
Dazzle them with your awesome resume before you dazzle them with your designs. It can be done quite easily with this fully layered and easily editable resume template available for Mac. These architecture template pages are designed to be visually attractive to grab the attention of the recruiter and make your resume stand out.
Creative Director Resume
Unfurl your creativity with these visually appealing Creative Director resume templates available for free. Capture the attention of the recruiter by using these amazing templates that are extremely easy to use and fully customizable. And the best part this template is compatible with Mac systems. Be sure to grab attention with this template.
Creative Designer Resume Template
Unleash your imagination with this Creative Designer job templates that has been tailor made to suit your needs. Impress the recruiters at your dream job by using this template. The templates are very easy to edit and are fully layered. You can edit it as you see fit. Ease your worries for this template is available for Mac as well.
A4 Size Designer Resume / CV
Forget about the recruiter losing your resume among the numerous others by using this designer template to create your resume. Not only is this template for designer resumes  available for Mac extremely easy to edit and use, but also with limitless possibilities of editing and a glossy print resumes using this template is guaranteed to land you your dream job.
Resume / CV Template for MAC Developer
A well designed stylish resume goes a long way in securing a job. Now with this resume template for Mac, it has never been easier to create the resume of your desires. Easy to edit and extremely clean and precise this MAC Developer job resume template does most of the work for you.
Engineer Resume
Highlight the skills you acquired as an engineer with this amazing template available for Mac. Using these model CV templates for Engineers you can now design a visually appealing, prim and precise resume to impress any and all potential recruiters. These are quite modern Engineer resume templates and they have a good record of catching the eye of the recruiters.
Unique Artist , Designer, Entrepreneur Resume Template
Make your uniqueness stand out and let your skills speak for themselves with this easy to edit and functional job resume template created fir Artists, Designers and Entrepreneurs and are available for Mac. A precise resume that highlights all the key details are extremely efficient as they are neither bloated nor lengthy and are thus able to impress recruiters easily and make it past the first round of selection.
Fancy Art Director Resume / CV Template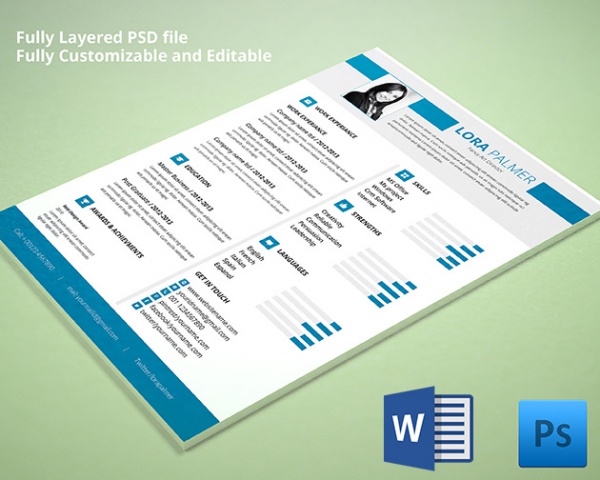 Make your resume different from all the run of the mill mono dimensional ones by using this jobs resume template for Fancy Art Director. It is easy to edit and thus they can be designed to be quite fancy and thus they are enough to dazzle the recruiters and ensure a call for an interview. This resume template is compatible with Mac.
Clean Designer Resume Template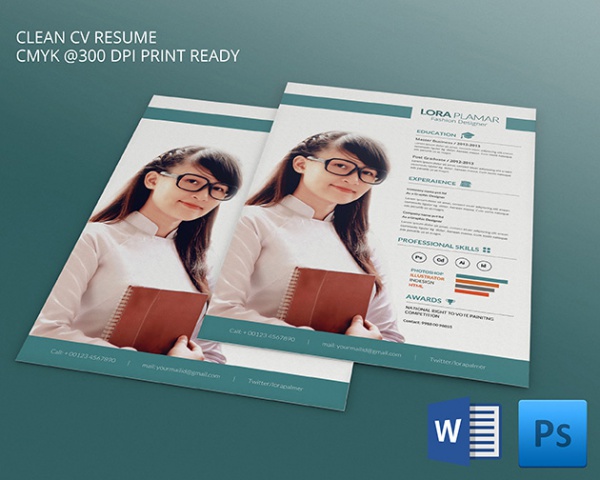 Your resume should ooze your own personal sense of fashion and this can be easily achieved now with one of the most amazing and modern job resume templates for Fashion designers. This is extremely easy to use and edit as well. With a glossy print and precise appearance it will automatically capture the attention of potential recruiters.
Graphic Designer Resume / CV Template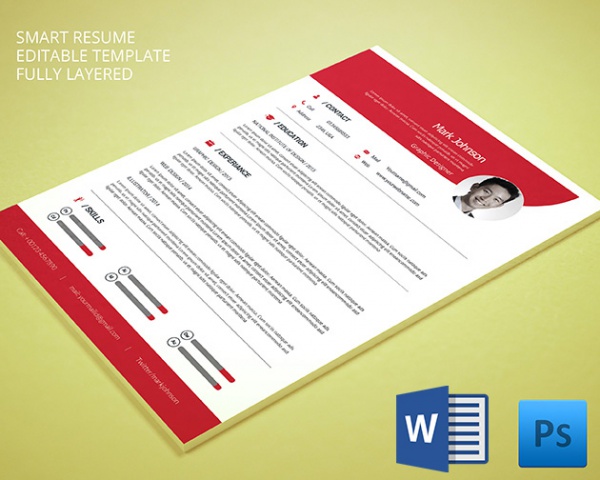 Make your designing skills do the talking for you with the help of this modern jobs resume template for Graphic Designers available for Mac. Design your own custom designer resume using templates which can be customized to your specific needs and wishes. Thus dazzle the recruiters with your designing skills as your present them not with a resume but a masterpiece.
Marketing Executive Resume
Build your own personal resume to impress recruiters by using this easy to edit resume from the resume template bundle made especially for Marketing Executives. This template is compatible with Mac and has been designed after detailed research to find out which resumes impress recruiters the most. Don't worry about missing out on your dream job if you use this template.
Customizable Photographer Resume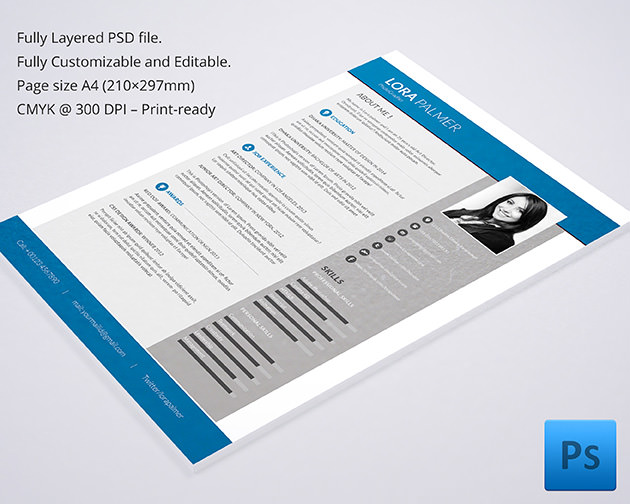 Capture the attention of any and all potential recruiters with the perfect resume. Crisp, precise and beautifully designed, this modern job resume templates is perfect for photographers. Pick a template that you like and then edit it as you see fit. All the templates are multi layered and compatible with Mac.
Presentation Designer Resume Template
Create your resume using this template from amongst a large collection of template pages for Mac. This template is designed with great care and is made to impress potential recruiters. They can be customized as you see fit. The template is multi layered with a glossy finish that is guaranteed to impress employers.
Easy to Edit Project Manager Resume
Impress your potential recruiter in the first few seconds by using this resume from a large resume template bundle. This template is very easy to use and knows no limits of customization. Meaning you can customize it as you see fit. Just pick the template of your choice and edit it to your wishes and you will surely land your dream job.
Editable Web Designer Resume Template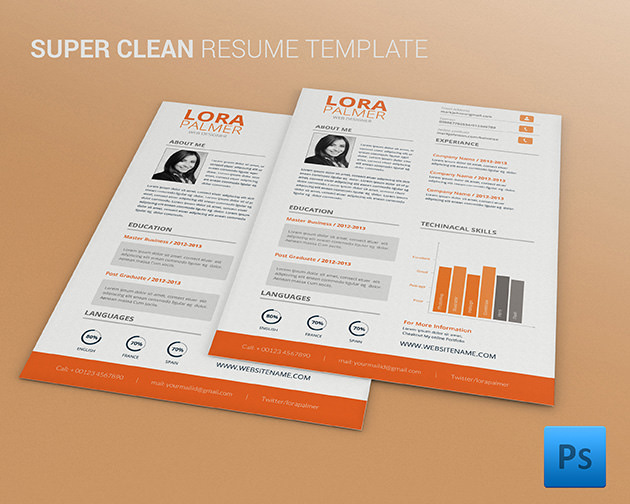 Let loose all the skills you have garnered on designing on your resume. Pick a resume that perfectly suits your taste from amongst a large collection of modern job resume templates for Web Designers that are compatible with Mac. Just choose the template of your liking and edit it to your heart's content.
As much as the content that goes into the resume makes it powerful, the template upon which it is based is also equally important. Here's a quick run through the best features boasted by these templates.
Available for all kinds of job applications such as accountant, doctor, engineer, consultant, salesperson, manager, executive, dedicated resume templates will definitely help you create a killer resume.
Sophisticated resume templates come equipped with cover letters and references templates as well, thus helping you create a truly complete professional application package.
With design elements such as page dividers, borders, icons, columns and shapes, these templates are actually the most 'beautiful' way to communicate your professional credentials.
You can find modern resume templates available in MAC specific formats, and hence lend themselves to easy editing on MacBooks.
Modern, Clean Resume
This sample modern, clean resume template teaches how to arrange your elaborate professional experience and skills with no compromise on space for educational qualification & contact details. It is easily customizable.
Graphic Designer Resume Template
This is a smart graphic designer resume template example which is admirable for its neatness and brevity. The star ratings for personal skills have rendered an edgy and humorous appeal to the resume.
Simple Resume Template vol5
If you are enriched with several degrees, extensive professional experience and both technical and personal skills, this free download simple resume template would be a handy choice. It's neat, precise and professional.
Professional Resume CV Template
If highly colourful and decorative CV resumes are not your cup of tea then fear not and pick a traditionally sombre coloured professional CV template from amongst a large collection of highly editable free CV resume templates available for Mac. This template is more focused on sombre themes and serious colours with a professional design.
CV Resume for Graphic Designer
Impress your employers with a CV that expresses your skills at graphic designing. Choose a template from a large collection of highly editable CV templates that have been created for Graphic Designers and these are available for free. Choose the template of your choice and unleash your designing skills on it. The templates are highly customizable, limited only by your imagination and are sure to impress employers.
Web Designer / Developer Resume Template
A visually attractive resume goes a long way in capturing the attention and impressing potential employers. Put your designing skills to good use by selecting a template from this Web Designer/Developer resume template bundle and designing and editing it as you see fit. This template is free to download and is available for Mac.
Web & Graphic Designer Resume Template
On average recruiters spend six seconds to scan each resume in front of them. To make sure that yours does not head for the shredder put to work this Web and Graphic designer resume template because it's easy to edit, highly customizable and are free to download and compatible with Mac.
Resume Template Bundle Pack
Simple Resume Template vol3
Resume Template for Director
Creative Designer Resume Template
Personalized Resume Template
Professional Resume Template
Simple Resume Template vol4
Creative Resume Template Vol 1
Event Planner Resume Template
Sample Nurse Resume Template
Sample Retail Management Resume Template
Sample Retail Sales Manager Resume CV Template
Sales & Management Career Profile Template
Sample Software Programmer Resume Template
Sample Coach Resume Template
Sample Marketing Director Resume CV Template
Sample Network Administrator Resume Template
Sample News Reporter Resume CV Template
Sample Newsreader Resume CV Template
Free Resume Templates for MAC
Large numbers of applications are received by the employers for a single job post and screening each application in detail is practically not possible and here lies the importance of a well framed resume.  A well drafted, neat and impressive resume will surely catch the attention of the potential employer and thus improves the chances of getting the job.
Thus with the help of resume templates you can draft an eye catching resume and that too quickly. There are various sites that have ample of designs of resume templates for MAC and some these include functional resume, chronological resume, combination resume, simple resume and many others. You can select the template which suits your preference as well as requirements.
Some of the site that provide template for MAC offer the template as well as other services for free while other sites charge an amount which varies depending upon the services offered.
If you have any DMCA issues on this post, please contact us!