Word Templates
9+ Best Premium Tumblr Free Templates Download
Tumblr is a visually rich social network that you can use to share and enjoy content on specific topics. If you love your Tumblr account, you might want to consider some free yet fabulous templates for your account. Portraying your Tumblr blogs and content will become an enjoyable experience when you have a sizzling template. Your Tumblr template needs to give precedence to your posts without being absolutely unnoticeable. You can find several premium Tumblr templates that do just this for you, and let you showcase your Tumblr posts in a visually attractive manner. Also, you will be able to find some top class features in free Tumblr templates as well. You can save a lot of time that would otherwise go waste in sorting out the best ones from the good free Tumblr templates by relying upon this list of some absolutely cool and special templates for you. All these templates are absolutely free and help you do more with Tumblr.
Tumblr on tumblr

This is a Gotham inspired theme which duly complements the artist in you. Free downloadable interface is provided whereas the vibrant designs really prove to be the most charming page addition.
Stamp

This is one feature packed theme which sports a fluid layout besides the super customizable approach. One can make use of the animations and 2 hover styles in addition to the social icons and adjustable post width.
Rubric

This is a two-column theme which is extremely beautiful and sports a captivating layout. Images used out here are extremely vibrant whereas the seamless installation provides the needed professional impetus.
Multipurpose WP theme

This is a super customizable theme with 2 hover styles and several custom links. Post width can be adjusted whereas the social icons and infinite scrolling option render added support.
Retrospective theme

Retro look and feel make this theme a worthy page inclusion followed by the simplistic layout. Photo blogs are supported in addition to the monochromatic color combinations and captivating designs.
Letter press

This is an exceptional theme which boasts of several custom colors and a simplistic layout. Social integration is made easy with the option of likes whereas the Search option helps locate the best possible patterns.
Tiny bubble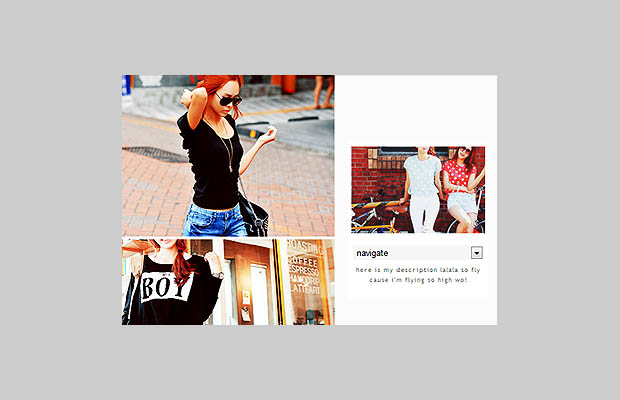 Custom images and an extended gallery make this theme an instant hit among the professionals. The simplistic layout is well complemented by the custom colors which render the added support and vibrancy.
Ultrazen

Make use of this theme for availing much more than the basic color options. The layout is minimalistic whereas the infinite scrolling option and the logo uploads come in handy for the professionals and designers alike.
Round up

This theme has in store certain innovative options like vector images and the simplistic user interface. Flat designs are supported whereas the vibrant yet minimalistic approach comes in handy for the professionals.