Word Templates
9+ Questionnaire Templates
On the search for questionnaire templates? Thank your lucky stars. We have here an array of questionnaires that you can check out and download to hasten your work. A questionnaire is used for several purposes. Generally, they are used to disseminate questions to a targeted crowd in order to measure or know the opinion of the public about a certain topic or social issue.
To escape from the hassles of making your questionnaire, you can just refer to and download our high-quality templates. If you want to make your own, our templates and samples are great references for you. You can also check out more questionnaire templates on our pages to help you kick-start your own survey (of any kind).
Survey Questionnaire Template
aau.edu
Sample Questionnaire Template
patienteducation.stanford.edu
Medical Questionnaire Template
nsca.com
Excel Questionnaire Template
xertatu.net
Health Questionnaire Template
healthnet.com
Different Faces of a Questionnaire
A questionnaire is usually given to a set of respondents either randomly or purposely in order to know their common answers and opinions on certain questions. There are some questionnaires that are open ended, which give the respondent freedom to express their answers in their own way. On the other hand, there are also questionnaires that are close ended, or more commonly known as yes-no questions.
Here are some other types of questionnaires:
Mixed questionnaire. This type of questionnaire uses both open-ended and close-ended questions. It is a combination of the two. There are usually applied in the realm of social research. It tends to capture both quantitative and qualitative data.
Structured questionnaire. This type of questionnaire, as the name suggests, follows a certain pattern or structure. They have definite questions. They are usually applied in studies pertaining to economics and administrative policies.
These are just some of the types of questionnaires. There are still more. You just have to pick the right one that will best justify your research study. You can also check out our HR questionnaire templates, which are also of great quality.
Interview Questionnaire Template
ljmu.ac.uk
Feedback Questionnaire Template
sci.esa.int
Consumer Questionnaire Template
financial-ombudsman.org.uk
Property Questionnaire Template
gov.scot
Research Questionnaire Template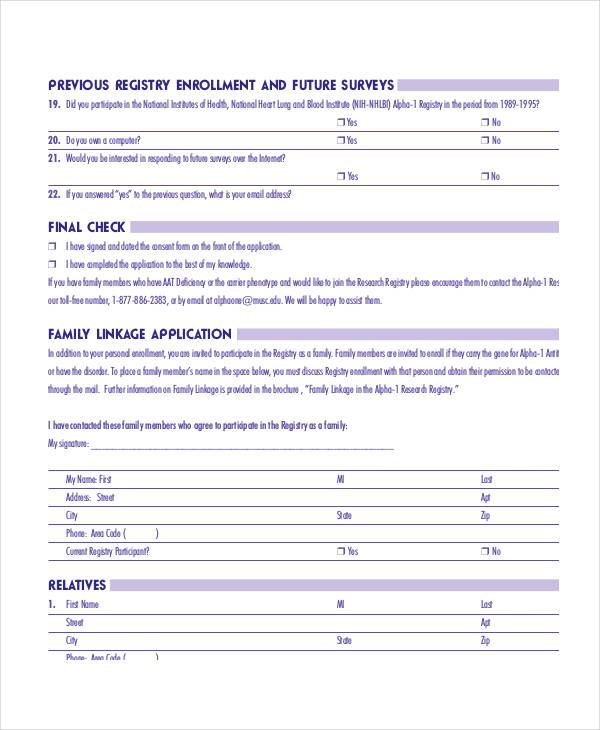 alpha1.org
Helpful Tips in Drafting Questionnaires
Drafting questionnaires are critical and crucial. You need to input the right words in order to get more precise and reliable results. The success and failure of your questionnaire depends on the quality of the questions. Here are some tips that may use:
Avoid using questions that have multiple subject matters. Avoid adding items that contain more than one question. In this case, there are tendencies that the respondent will ignore the other question added. Always draft them in a clear and simple manner.
Do not enter your own assumptions in it. Always be objective in wording your questionnaire. Do not include your own biases and prejudices. Always give the respondent the freedom to think for themselves.
Use positive words. Always draft the question in a positive tone. This will make your respondent more engaged in the course of answering the questions.
These are just some tips that you may use. You can also add some along the way. To save your precious time and energy, feel free to try and download our templates. Also check out our blank survey templates so you could craft your own questionnaires from scratch.