Fonts
Top 75 Fonts of 2023 Which Will Add Life to Your Content!
According to a research, having a good content in the website is not enough. It must be served with the appropriate font so that the readers take the interest in the content. A good font helps the website to make it look beautiful and worth an appeal. There are so many of them available online for premium and free. Although most of them you get for free for personal usage only. Through this post, we bring you the most exotic Top 75 fonts of 2016 which will add life to your content! You can also see Free Fonts.
Bulletto Killa font will remind you of bullets ,bikes and rugged denim stores. This font is same as it sounds. Very stylish font with beautiful curves attached to it. It has lovely uppercase and the alphabets are kind of curvy which makes it worth the look it carries.
Free Font: Santa Rosa
Santa Rosa is a creative font designed by Jon Swinn. This font is free to download and gives a vibrant look to the content applied.
Golden Sans
Golden Sans is the latest font which is vibrant and comes with its family. It is designed by the Sascha Timplan and Lukas Bischoff. If you are looking for a decent font this one comes with a package.
Coves – Free Font
Coves is designed by Jack Harvatt and it is a beautiful glyph free font. It is free for personal use only. You have to buy the license if you are willing to go commercial.
Rodchenko
Rodchenko is a colorful font designed by Tagir Safayev. Rodchenko consists of whole font family which looks fresh. It has got options you can alter and choose from.
Font Gotham

Gotham font family has got eight different fonts. All of the eight fonts are unique and well deserved to be applied on different types of fonts.
vLetter Axl Font
This is a font of Axel Rodriguez. This is a handwriting font. You can download this font clicking on the link below.
Arkana – Free Font
Arkana will beautify everything where it is applied. This is a beautiful script best suited for logo, headings, book covers, titles etc.
vLetter Jurgenp Font
vLetter Jurgenp Font is the another handwritten font. It consists of Dr Jurgen Pagong. He is a researcher at the University of the Phillippines Dillman.
Dosis Font Family
Dosis is a font family designed by Pablo Impallari. This family has light style and extended latin characters. It has got 7 weights which are worth the download.
Frinco
Frinco is a free font and it is available only in uppercase. It is a San Serif font and designed by Ryan Pyae. it is free for personal and commercial use.
Broken Wings
Broken wing is an uppercase font. It consists of big and small caps and numbers. It has got characters and can be used for personal and commercial use for free.
Phoca Font
It is a Joomla font component. By using this font one can also access Google Font directory. Download this font of you work on Joomla themes.
Awesome South Korea
Awesome South Korea is designed by Adien Gunarta. This font can be used on restaurants specialising in Korean food. The character map is worth a watch and tempting enough to download the font.
Jonquilles
Jonquilles is a lively font designed by dcoxy. It has got uppercase and lowercase both. It is free for personal usage but one need to buy the license for commercial use.
Marguerite
Marguerite is a font bought from fairy details and consists of uppercase characters, alternates, lowercase characters and ligatures. It is best suited for signatures, logos, badges, signage etc
Waltograph Disney
Waltograph Disney is designed by Justin Callaghan. This font is inspired by Disney and it consists of uppercase, numerals and characters. It is free for personal use only.
COURIER PRIME CODE
Courier prime code is a simple font which is free to download. It has uppercase, lowercase and numerals.
Orange Juice
Orange Juice is designed by Brittney Murphy. This font will remind you of comic books. This vintage font can be used for personal use for free and it is best suited for headings, book covers, posters etc.
Mena Brush Script
Mena Brush Script is hand made brush script which has a bouncy baseline. This unique font can be applied in all sorts of designs like quotes, posters, invitation etc.
Maximum Strength
Maximum strength is created by Images. This font has got only upper cases with numerals. This font is free for personal use, if going commercial you need to buy the licence.
Resphekt
Resphect is slightly textured font which is similar to the cursive writing. It gives a sense a pinch of vintage style. It is free for personal and commercial use. You can contribute to the author if you want.
Inflecto Font
Inflecto font is specially designed for big headings. It is designed by Mark White. This attractive font is free for personal and commercial projects.
Jaapokki – Free Font
Jaapokki is free font projected by Mikko Nuuttila. It has got a beautiful set of alphabets and the large set of glyphs. Download this beautiful font by clicking on the link below.
Southern Aire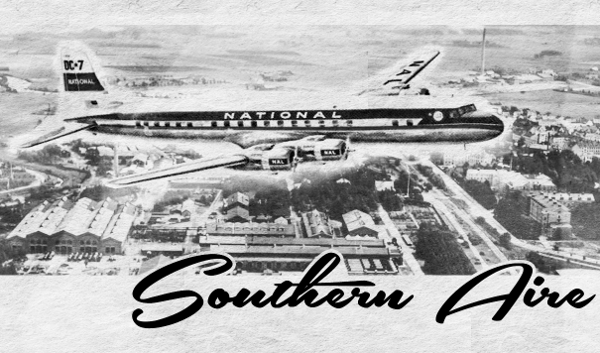 Southern Aire is designed by Måns Grebäck. This font has got beautiful curls which are available in uppercase , lowercase and numerals.
ILostItInTheStreet Font
Adorabelle Script
Black Larch
Tagliatelle Font
The Blooming Elegant Font Trio
Bubble Bash
LineTechInn Line Icon Font
Madina Script
Young Heart
Inkheart
Korto
La Citadelle Des Papillons
Gang Graffiti
Laqonic 4F
Coop Blackletter
Calaboose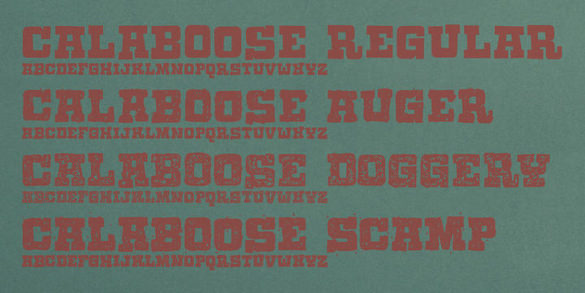 Ribeye Pro
Scratch That
Mondeen Minifont
Sacred Geometry Font
Little Cecily
Scrawny Cat
Grafton Titling
Fusione
Font – Feelter Typeface
Font – Cold Brew
Picket Fence
Atocha
Brim Combined
Cover Sans
Tavolga
Sungent
Wowangle
Typeface Bigfish Free Font
Hometown Family
Black Diamond Brush Font
FLORVA Typeface
Bold Face Typeface Free
The Sectione Bright Script
Okomito Typeface Font
Wolf Reality Typeface
Quish Typeface
These fonts are the trending fonts of 2016. They are unique and packaged with the varieties. You can apply any of them according to your design requirements. The fonts listed above are different to each other and can be used in logos, website, headings, book covers etc. choose the right one for you! See this Cool Fonts.
More in Fonts