Fonts
Retro Fonts – 20+ Free OTF, TTF, HQX Format Download
Retro is the culture of revisiting the style and fashion sense of a bygone era. Though most often associated with clothes or music, it is also a viable option to bring them out in your fonts and typefaces.You can also Free Fonts.

>

Understanding the Difference between Fonts and Typefaces:
Fonts are a type of writing medium which portray a specific style of writing amongst all the alphabets.
A Typeface is a single alphabet belonging to the font family. Usually it is blown up and more detailed.
Retro is mostly following the footsteps laid down by the cultural trend during the 70's and 80's. Big letters of varying sizes but the same style makes up this type of font. There are a large number of aspects to take into account while making or breaking a presentation. If you've got all the aspects perfect but mess up the Retro Font type it may ruin all your hard work and efforts. There are a large variety of both free and paid fonts available on the internet for use. We realize that such a staggering collection may confuse any novices so we have tried our best to streamline the options.

Amazing Retro Font TTF Download
Annabel Retro Font OTF Download
Hipster Retro Font Download
Rustic Gate Retro Font TTF Download
Outrunner Retro Font TTF Download
Retro Baseball Font Download Download
Parley Awesome Retro Font OTF Download
Victorian Parlor Retro Font Download
Free Retro Font Download
Pricedown TTF Font Download
Vintage Retro Font OTF Download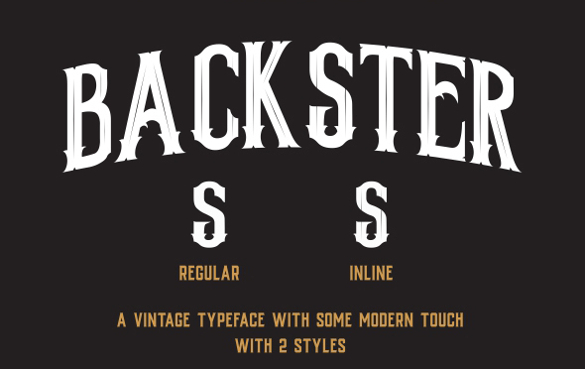 Motion Picture Personal Use Retro Font
Norquay Hand Drawn Retro Font OTF Download
Pathways Retro Font Download
Blessed Day Retro Font Free Download
Retro Font Download for Free
LHF Retro Ricky Doohickies OTF Download
Script Retro Font TTF Download
Goldsmith Vintage Retro Font Download
Monthoers Free Font Download
>

A few of the Most Popular and Effective types of Fonts are:
Riesling: Similar to writing in a loopy fashion with a narrow tipped pen. Riesling brings with it the simple yet elegant retro look which is apt for use in subjects which bear a personal touch.
Gatsby: Straight from the pages of the Novel by F. Scott Fitzgerald and a Movie of the same name. This font portrays typefaces which have been elegantly drawn in a simplistic fashion.
Creampuff: One of the few fonts which were seen literally everywhere during the Eighties. It portrays a bold cursive writing style with the alphabets rubbing shoulders with each other. The characteristics of the font make it ideal to use as Letterheads or Headings.
Prisma: Another one of the old classics. This font portrays a writing style which mimics the CNN logo. The typefaces are represented by narrow overlapping and connected lines which come together to form the alphabet. This font has been mainly used as Headings; but may also be used to draw attention to a certain part of a long write-up.
Boogie Nights Shadow: The big three dimensional Cool Font with wide spaces and curvy designs screams retro. This is the type of font usually found on old posters for bands or nightclubs. If you are looking for a font in resemblance to those things, look no further this is it.
>

Experimenting with Retro Fonts:

Though there is a vast library of retro fonts available on the internet designers may want to think outside of the box and come up with their own type of lettering. For those who want such a thing we suggest that you experiment with different font sizes. Also using Several Complimenting types of fonts to form a word or sentence is a very good option to add your personal touch. We hope this guide has been helpful in choosing the perfect font to make the perfect design.