Charts
5+ Acoustic Guitar Chord Charts
Acoustic guitar chord chart is the basic lesson that any beginners in a guitar lesson must know where it will show you the whole information of all chord and notes that can be played using a guitar alone. Like any guitar chord chart, it has components of tabs like the A-A major7-A7- Am-Am7-A9 pattern until G chord. Here you will learn the basics and even interpret each notes of a song into a guitar chord when you are able to learn all the contents of it. You can also see Word Guitar Chord Chart Templates.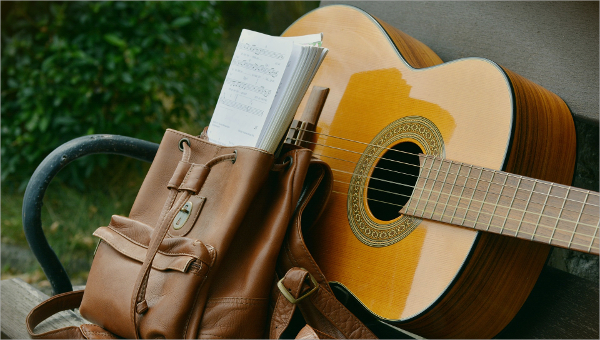 Acoustic Guitar Chords Chart for Beginners
guitar-skill-builder.com
Acoustic Guitar Chords Chart Templates for beginners is focused in delivering of what is for any starters in playing acoustic guitar must learn first. Here they will see each chord diagram with their corresponding notes, from the minor to major chords will all be explained by this chart along with its diagrams for quick comprehension.
Basic Acoustic Guitar Chords Chart
songmaven.com
If you need to know the fundamentals of an acoustic guitar then why not try basic acoustic guitar chords Chart Templates that can summarize the chords like E minor, A minor, C major and D major which is to begin with when learning to play an acoustic guitar. These chords have their own finger patterns in the chord diagram with this chart that can help amateurs to become proficient in the said instrument.
Classical Acoustic Guitar Chord Chart
content.ocp.org
For guitarist that stick to the old, orchestra type musical piece of a guitar, classical acoustic guitar chord chart will give you the staffs where you can play with other instruments like in an orchestra. The contents of this chart focuses only to classical music where the guitar is the major instrument to play with.
Acoustic Guitar Notes Chart
If a duration and pitch of a guitar chord must be specified in a table then acoustic guitar notes chart will give the pitch class and its repetition. It is best applied when a particular music is to be played that has varying tunes and pitch where the guitar is one instrument needed; the pattern of the note will be explained by this chart and its sound when played in an actual guitar. You can also see Blank Guitar Chord Charts.
Acoustic Basic Guitar Chord Chart
pluckandplayguitar.com
Acoustic Guitar Chord Chart Template
humboldtmusic.com
> Features of Acoustic Guitar Notes Chart
A guiding book where a person can be a master of a guitar; it is specifically for the purpose of playing each chords of a music and how it will be played using the acoustic guitar will be shown by this chart with its set of instructions and charts that will enable anyone to be a pro in the said instrument. You can also see Guitar Chords Chart for Beginners.
> Benefits and Advantages of Acoustic Guitar Chord Chart
Each step in performing a chord and note can be explained best by this chart; any reader of this chart can see its contents are full of meaningful instructions that can aid in helping a person play an acoustic guitar well.
> Steps in Making Acoustic Guitar Chord Chart
Choose a worksheet where you can input all the facts in acoustic guitar fundamentals, followed by collection of information you have gathered in creating the chord chart of your own. You can put anything into it that can relieve in sharing the information of playing an acoustic guitar. You can also see Guitar Chord Chart Templates.
> Tips
Choose the contents that are reliable in the chart you are making, focus on the main headings you have entered in the chart of yours. You can also see Basic Guitar Chord Charts.
This chart is in Microsoft word, excel and pdf file where anyone can lay their hands into once they are online. You can have it in your own use as it has the basic contents in playing a musical piece using an acoustic guitar and how to become skilled with it.
More in Charts