Word Templates
10+ Sample Job Safety Analysis Templates – PDF, DOC
These templates have a very neat and clean look. They have a formal design that can contain all the relevant information pertaining to the incident or the type of occurrence. These job safety analysis templates are professionally designed and have a simple yet effective grid pattern. You may also see Stakeholder Analysis Templates. It can contain information such as the name of the company, the job type, and the types of risks involved and also the equipments of safety to be carried and the recommendations for any crisis. It also mentions an instruction of general safety or caution notice.You may also see Analysis Template.
Job Safety Analysis Template
Job Safety Analysis Template
Job Analysis Form Template
Training Needs Analysis Template
Job Safety Analysis Form
Job Safety Analysis Sample
Job Safety Analysis Template Free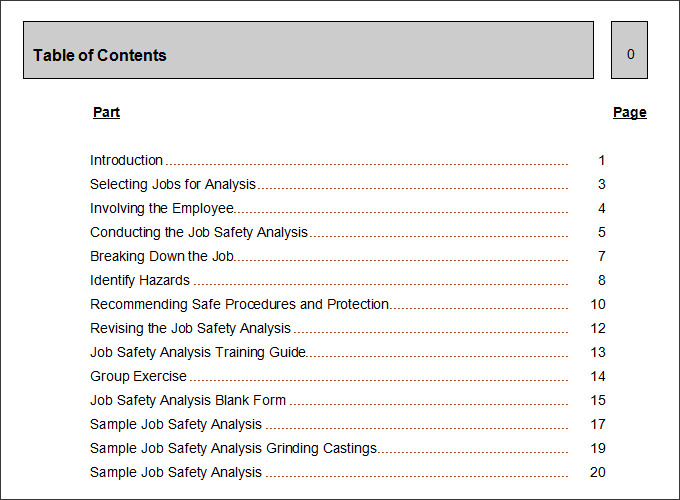 Job Safety Analysis Worksheet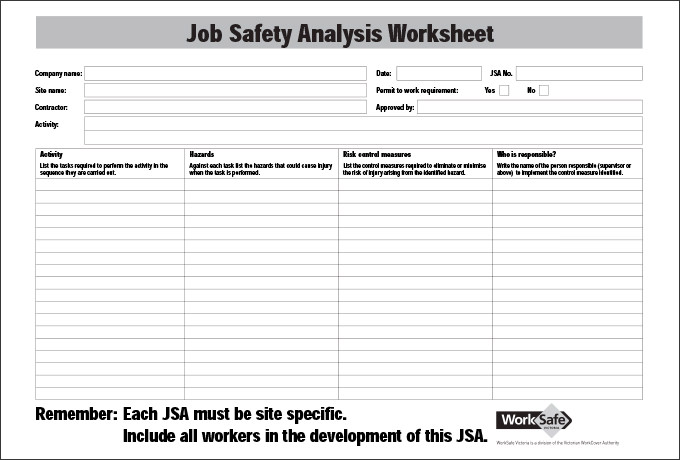 Job Safety Analysis Format
Job Safety Analysis PDF
Thus, it points out varying job tasks and recurrent injury.Following is creation of Job Site Control measures. The accountable are common risks basing on the recognized dangers and agreed measure to improve the nature of the job site. Thus, a temporary solution is arrived at whilst the long-term solutions is in the course of review. You may also see Sample Needs Analysis Templates. Set up an assessment panel. The panel ought to propose recommendation and execution approach. For that reason, organization and employees should be notified that their concerns is acted upon. Once job safety analysis controls are developed, there must be a timely feedback report to assure all employees and organization that their concerns are acted upon and the outcome is authenticated!
What is a Job Safety Analysis Template?
These are designs or frames that can be employed at a time of crisis. In fact they are precautionary measures that can be employed for the purpose of bringing safety to the person working in the site or a risky profile. They are considered to be in the welfare interest of the employees. You may also see Job Analysis Forms & Templates.
How to Create a Job Safety Analysis Template?
Some of the tips that can be followed at the time of creating a job safety analysis template are:
Mention the job description and crisis nature clearly.
Mention the recommendations for accidents in details.
Mention all the safety equipments clearly.
Keep the format simple.
Benefit
These kinds of templates are safety tools for the employees of the company and are a part of the welfare measures.
Conclusion
The safety of the employees is the responsibility of the management of the company. The job safety analysis templates are tools of support for the same. If you have any DMCA issues on this post, please contact us!