Reading logs are smart forms; teachers can use them keep their pupils' study regime on track whereas parents can use these forms to ensure that their kids develop the habit of reading for at least some time every day.Premium can be used by adults which have reading log templates that can let them keep a handy record of the books they've read! If you're looking for a well-designed reading log sheet, you are in luck, as finding the free template that can be easily printed to give you any number of reading log sheets is easy.
Daily Reading Log Template
Weekly Reading Log Template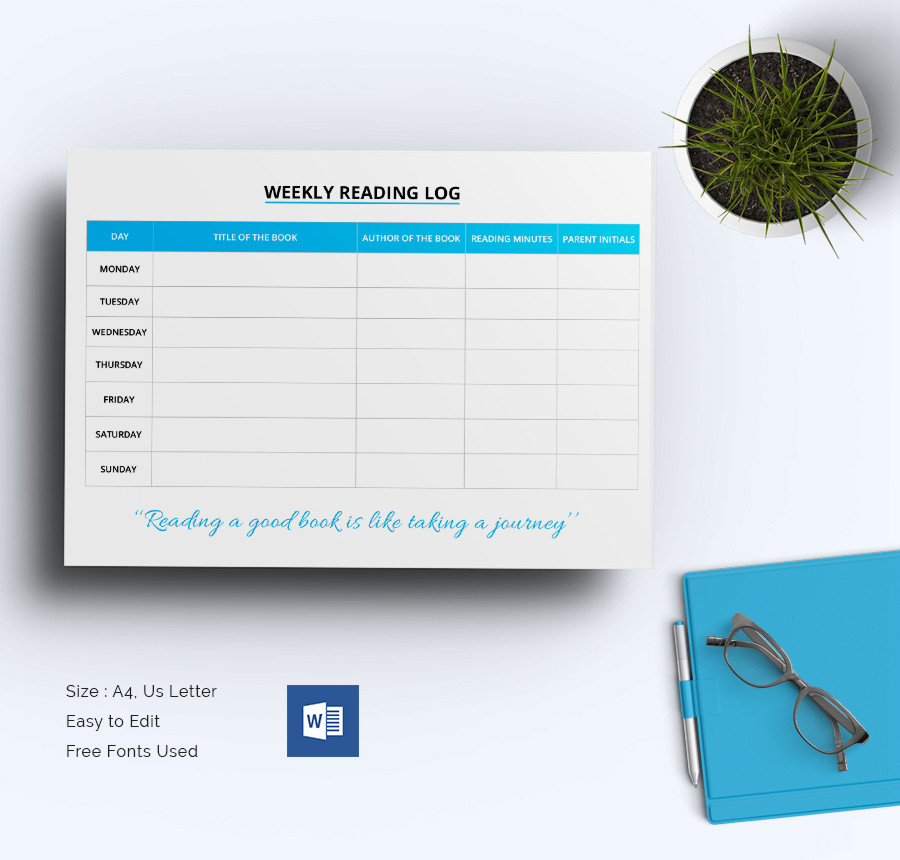 My Personal Reading Log
Book Reading Log Template
Independent Reading Log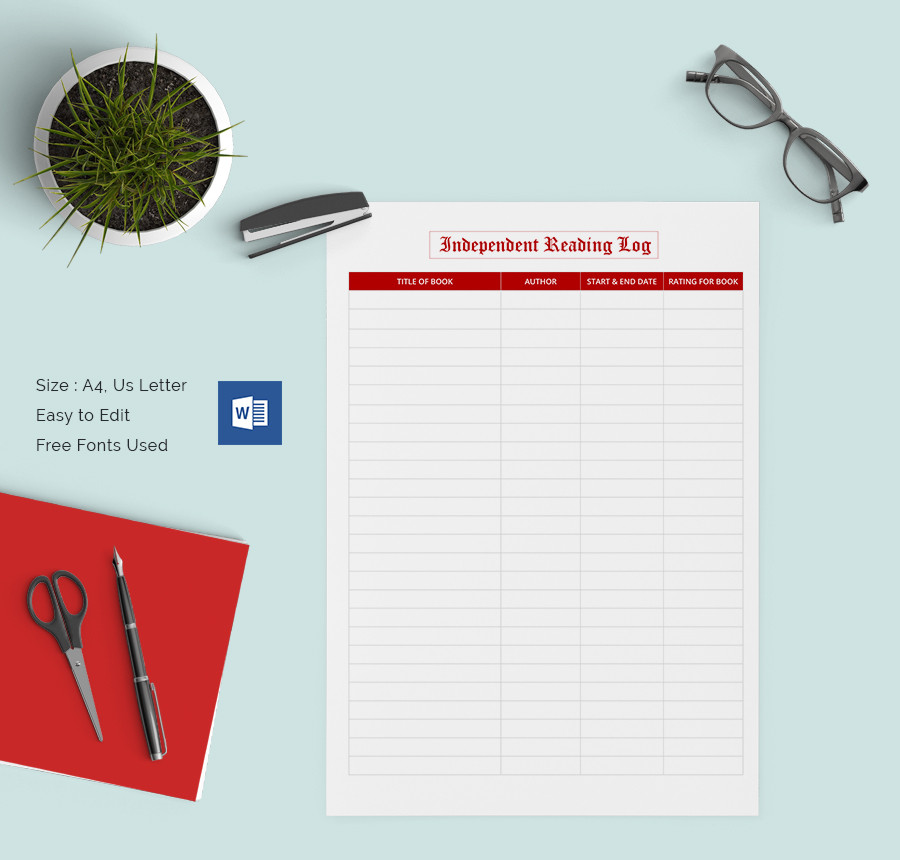 Template for Home Reading Log
Student Reading Log Template
MS Word Monthly Reading Log
Reading Log Template Word Document Download
Individual Reading Log Template
Reading Log Template for Kid
MS Word Format Reading Log Template
Here, we have culled together a list of the best from the world of reading log templates, with all of the templates containing important fields such as name of the book, author's name, time devoted to reading and the dates on which reading is done. Organizing anybody's reading habits becomes much easier when you have these top class reading log templates at your disposal.
Literacy
lauracandler.com
This is one utilitarian template featuring every single home reading detail for personal use. Spacious regions are included whereas the simplistic layout makes reading fun besides the editable and customizable interface.
Weekly reading
crma12.org
Satisfy your curious self with this exceptional template featuring a downloadable interface. PDF support is rendered in addition to the editable layout and the print ready interface for the designers.
Book report form
homeschoolcreations.net
Meant for the enthusiasts, this template provides added flexibility to the professionals with a simplistic layout. The print ready interface also comes in handy besides the editable layout.
Weekly reading log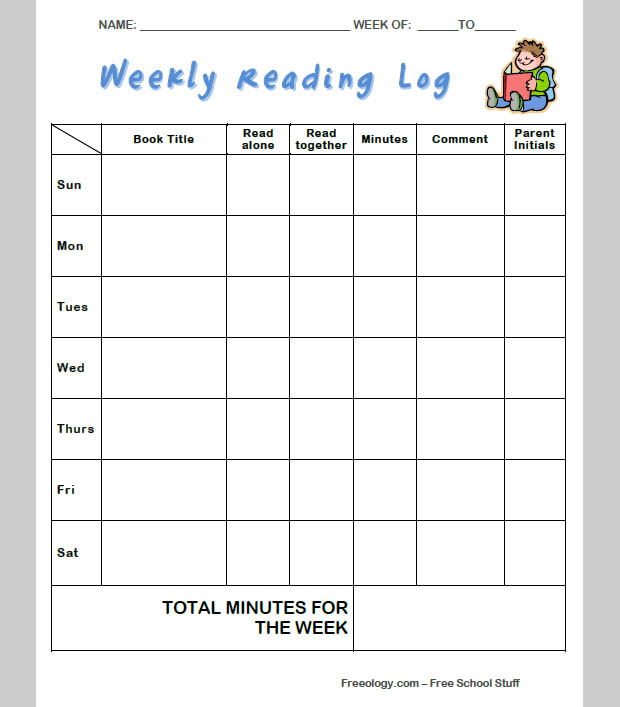 freeology.com
This template has a lot of space for customizing the inputs to the last detail. An exhaustive chart is added alongside the professional layout which facilitates hassle free reading in addition to the editable layout.
4th grade
writingelves.com
Make the book reading experience memorable with this exciting template featuring images and graphics. The layout complements the print ready interface perfectly enough besides the traditional layout.
Reading log for kids
This template has a PDF file included in addition to the seamless interface for keeping the track of the minutes put in. Simplistic layout and spacious regions provide the needed boost besides the print ready interface.
Reading log template
anaphorhargna65.blogcu.com
This template comes with a print ready interface and multiple layouts for the professionals to make use of. All the details can be added with ease whereas the layout comes in handy for most.
Home school reading
juara.biz
PDF support and a print ready interface make this template an instant hit among the users. Other specs include stock images in addition to the editable layout which is extremely simplistic.
Summer reading kit
One can avail 5 PDF files and certain downloadable perks with this effective template. Digitized listing is an added plus whereas the scalable dimensions and a single page layout render added support.