Looking to lease out your house's unused rooms or your commercial property to add a stream of monthly income to your accounts? Renting out space involves a fair deal of paperwork, and one of the most important documents is the rental agreement. Defining all clauses associated with the use of the property by the tenants, the agreement is the legal proof and backing up that the owner has in case of tenants trying to take things in their own hands.

Simple Rental Agreement Format
Download

Printable Rental Agreement Template
Download

Apartment Rental Agreement
Download

Equipment Rental Agreement
Download

Commercial Rental Agreement to Print
Download

Month to Month Rental Agreement
Download
Lease
Use this template for getting the rental intricacies sorted with seamless ease and innovation. Downloadable support is rendered whereas the print out can be taken by the professionals for filling up the details.
Rental Agreement
All the terms and conditions pertaining to the rentals are taken care of by this smart template. With a downloadable framework and the print ready solutions, this template allows one to stay organized at all times.
Rental Agreement Template
Never miss out on the minutest of the details with this useful template. Previewing options are available in addition to the print ready solutions and a downloadable framework which help the users immensely.
Sample Storage
This template unveils another section of the rental hierarchy and includes a printable layout for an extensive usage. Doc support comes in handy whereas the downloadable sections provide the needed support.
Sample Rental
Vacations can now be planned well in advance with this utilitarian template. All you need to do is to take the print outs and fill in the necessary details without delay whereas the pre-defined sections make organizing seamlessly easy.
Free Equipment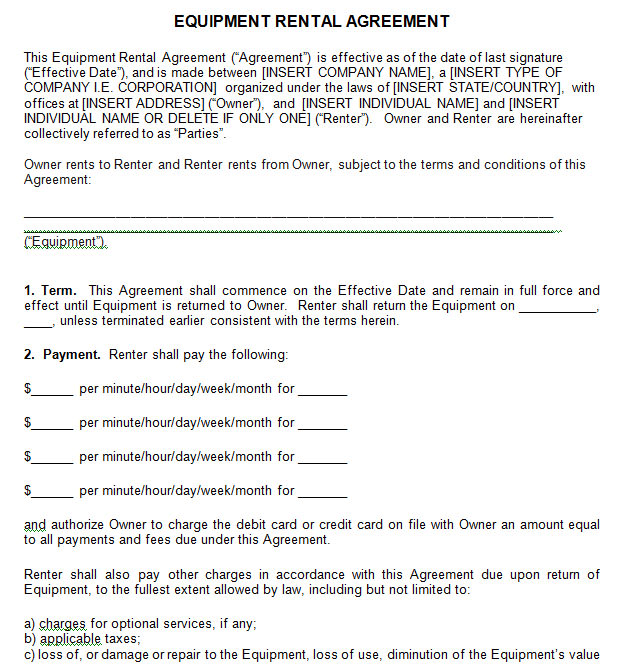 Renting equipment has never been this easy with this innovative template featuring certain pre-defined sections. One can make use of the print ready solutions whereas downloading the same comes in handy for the professionals.
Basic rental agreement
This template allows you with a flexibility to modify the rental strategies based on the requirements. Print ready layout is featured whereas the customizable interface provides the needed professional boost.
Booth Rental Agreement Form
A detailed rental agreement is the pre-requisite to hassle free renting out, and that's what is easily managed these days with the help of rental agreement templates to download. With premium rental agreement templates at your disposal, all you need is to download these, print them out, fill in your details and then secure signatures of the renting authority and the tenants. What's more, you can find some top class rental agreement templates for free, enjoying the best layouts with all necessary sections that any rental agreement should contain.