A painting is an act, work, or art of a person who paints. A painting is a work of art painted in a particular manner, place, or period. A painting is one of the most exquisite forms of art. It allows you to see images in a different dimension. Some may be so realistic that we think it's an actual image of a person, animal, or scenery. It is just a matter of execution and materials used.
We know how unique painting ideas are and how some of you love it so much. Our list of ocean paintings will leave you breathless. All are amazing and beautiful. There are 9 samples for you from which you could draw inspiration or download and use as your device background image. Check them out now.
Abstract Ocean Painting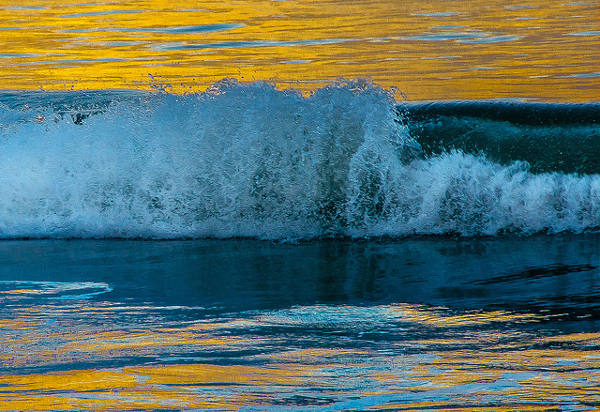 Source
Sunset Over the Ocean Painting
Source
Underwater Ocean Painting
Source
Acrylic Ocean Painting
Source
Ocean Deep
Oceans are so immense that you can't even see its edge. It will take a journey for people to circumvent it, and there will be a huge possibility that you might get lost in the middle of the ocean. Whenever we see the ocean, it gives us a feeling of calmness and a peace of mind. Beneath the ocean also lies millions of living things that are essential to mankind. In the ocean's deepest reaches, though, are creatures yet unknown to us. In this light, the ocean is both breathless and mysterious.
All about the Ocean
It is known that 70 percent of the earth's surface or more is covered by the ocean. About 97 percent of the earth's water is accommodated in oceans and seas. The five oceans—the Atlantic, Pacific, Indian, Southern, and Arctic—are all connected and create a colossal body of water. Seas are smaller bodies of salty water within the oceans.
Oceans are not appropriate for drinking since the water is too salty. Most of the salt comes from soil that has been washed from the land and drifted into the oceans through rivers and minerals from rocks. The ocean's amount of salt varies in it. In warm, dry areas, the water is more salty than those in cold weather such as near the North and South Poles.
Are you a beach person? Our beach paintings will be a great addition to your adoration of beaches.
Modern Ocean Painting
Source
Ocean Oil Painting
Source
Ocean Wave Painting
Source
Ocean Landscape Painting
Source
Beach Ocean Painting
Vintage Ocean Painting
Oceans for Life
Our planet will never be complete without the ocean's existence. The ocean serves as a home to our sea animals' serves as a base of transportation to ships, small boats, and so on; and serves as a mode of living to fishermen. Oceans play a vital role when it comes to the earth's life cycle. We should and always keep our oceans clean.
Why Choose Ours
Now, for those who adore paintings and oceans at the same time, our collection of ocean paintings will be a wonderful addition to your selection. But why download from our collection? Here's why:
These paintings come with great color combinations and great image resolutions, and it comes second to looking at the ocean and feeling the sea breeze.
You can download them easily to any device, anytime and anywhere.
In case there is a need for you to edit them, you can do so since all come in adjustable formats.
Print them with no worries!
This page is for you to make use of and is accessible 24/7. So go ahead and download them now. Share this page to your friends too. In case you and your friends are looking for landscapes, check out our website's collection of landscape paintings just right for all of you. Check them out now!