Summer paintings are very vibrant paintings which need to have a lot of detailing. Since summer does help bring nature to life it is easy to get things to draw for your summer painting. Various shades of yellow and green come into focus for summer paintings. You can also see 3D Beach Paintings.
Summer in Beach Painting
The above water color summer painting of beach depicts summer through the eyes of a seaside lover. The yellow sand, the blue ocean water has a very tranquil effect on the eyes.
Summer Painting of the River
The above summer painting shows the fresh green tone of the trees beside the river and the water has a mirror effect of both the sky's beautiful blue and white colors along with the green of the trees.
Summer Time Painting For You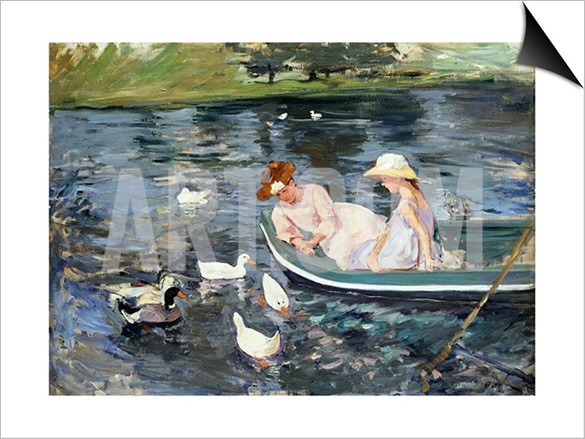 The picture shows the summers of older times perfectly. In this summer painting two women are shown riding a boat and caressing the ducks just like in perfect English summers.
Amazing Summer in Beach Paniting
Summer Landscape Oil Painting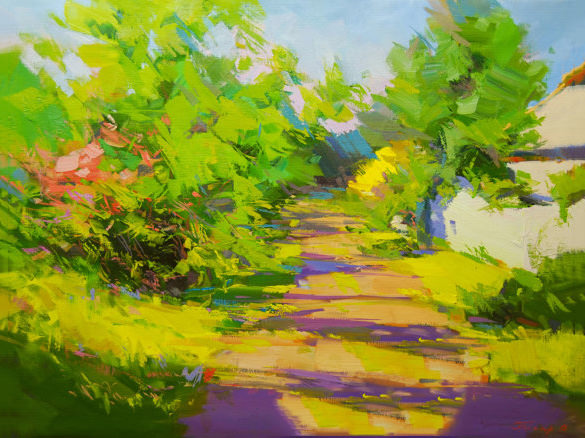 Landscape paintings of summers are usually the most vibrant ones just as the summer painting shown here. The whole concentration is given on the lush green of the summer trees.
Awesome Summer Painting for You
This is one of those summer paintings where you can see four women together enjoying the cool breeze of the water on the shore and spending a beautiful summer afternoon.
Kids Playing in Summer Painting
Manhattan City in Summer Painting
Summer Oil Painting Download
Summer River Oil Painting For You
Children in Sea Summer Painting
Edmonton River Valley Summer Painting
Boys on Beach Summer Painting
Summer on the Clifftops Painting
Astonishing Summer Painting For You
Fantastic Summer Painting Download
People on Beach Summer Painting
Fishing in Hot Summer Painting
Fabulous Summer Painting Download
But getting the shades right is very important for the painting to look alive.None of the colors can be of much help if you do not have the right base work for the paining. Sketching the main aspects of the painting before adding color to it can be very helpful no matter how good an artist you are.