Art that is directly conjured using the process of mind to canvas with very little to no representation of reality. Obscurity is what the artist is going with by using Abstract art. There is no clear or precise meaning behind it and is merely a visual form of ambiguous understanding between the Painting Art and the viewers. It represents freedom and the artist's creative side.
>

The Importance abstract plays in modern design

Artists prefer to draw their imagination to their fullest against having to represent something that they see and draw in front of them. It creates a lot of potential for unique ideas and gives designers a lot more variety Paper Art forms to work within their respective professions.
>

The various forms of Abstract art available

Designers can find some creative forms of abstract art, let us list you some of the options.
Cave Abstract – A cruder variation of realism
Expressive Abstract – Deals with giving form to emotions
Cubism Abstract – Heavy usage of geometrical shapes
Color Abstract – Artform that uses spiraling forms of color
Postmodern Abstract – Merge of shapes and color to a lesser extent
Abstract Painting Photoshop Action
Gouache Abstract Watercolor Art
Abstract Picasso Art
Wildlife Abstract Art
Abstract Watercolor Photoshop Action
Musical Instrument Abstract Art
Realistic Abstract Art
Composer Abstract Art
Watercolor Abstract Art
Decoration Abstract Art
Texture Abstract Art
Creativity Abstract Art
Abstract Rainbow Art
Designed Abstract Art
Vintage Abstract Art
Graphic Design Abstract Art
Hand Painted Abstract Art
Face Abstract Art
Abstract Smoke Art
Floral Abstract Art
Backdrop Abstract Art
Neon Abstract Art
Universe Abstract Art
Guideliness Abstract Art
Modern Abstract Art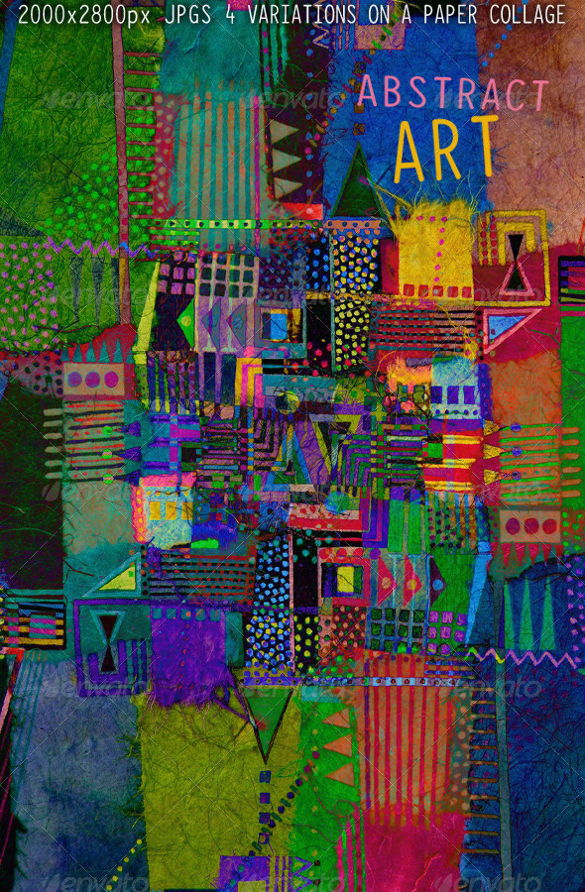 Canvas Abstract Art
>

Objects that you can usually find Abstract art on

Due to its vague and trendy design, it helps professionals in converting an art-form into modern day stylish goods. And since abstract has such a wide range of design in its art, it's hard to find two similar looking designs in the same room.
Coffee mugs
Cover-art on albums and books
Bedsheets
T-shirts prints
Porcelain
Bag packs
Fashion wear
Greeting cards
Diaries
>

Creating designs using Adobe Illustrator

The first step for creating a design is choosing a good software like Photoshop or Illustrator. We have listed below some of the many tools of Illustrator for designing your dream Abstract art.
Appearance Panel – Illustrator offers a panel that lets you combine various styles to bring together shapes of your choice. Takes a while getting used to but is essential to creating variable shapes
Warp Tool – Lets you transform your art and add in precise measurements to length width and height. Manipulates art using numeric values.
Swatches – Gives you a ton of ability on the Illustrator, to create a color using palettes and Textures.
Effects Filter – Add in a host of light effects, aurora effects, and other different forms to create a vibrant picture.
>

Tips to follow while designing Abstract Art

Abstract art is not randomness, it does have a form and certain rules to follow. Start with adding a bit of realism and ease your way into the more obscure form. It is a good idea to use existing work as an idea to understand the line between Abstract Art & Paintings and realism. It takes the time to master so allow yourself room to figure out the basics as abstract is creative by nature and requires your thought process to function Find something inspiring, like a historical figure in a book, look around nature for a hint. Abstract art is brain science and requires absolute free flowing creative and cerebral freedom.