A baby shower is a way to celebrate the expected or delivered birth of a child by presenting gifts to the mother at a party. When a baby shower is held after the birth of a baby, an invitation to attend the shower may be combined with a baby announcement. Guests bring small gifts for the expectant mother. Mothers are usually given pampering treats.
Baby showers are one of those celebrations that are indeed memorable. So if you are planning to throw one and you are seeking for stunning baby shower gift tags, ours might be the ones you've been looking for. All of these are downloadable and in PSD, Vector AI, or EPS formats. We also offer Favor Tag Templates, in case you're looking for one.
Free Gift Tag Template
Baby Shower Thank You Gift Tag
Download
Free Printable Baby Shower Gift Tag
Download
Blank Baby Shower Gift Tag Simple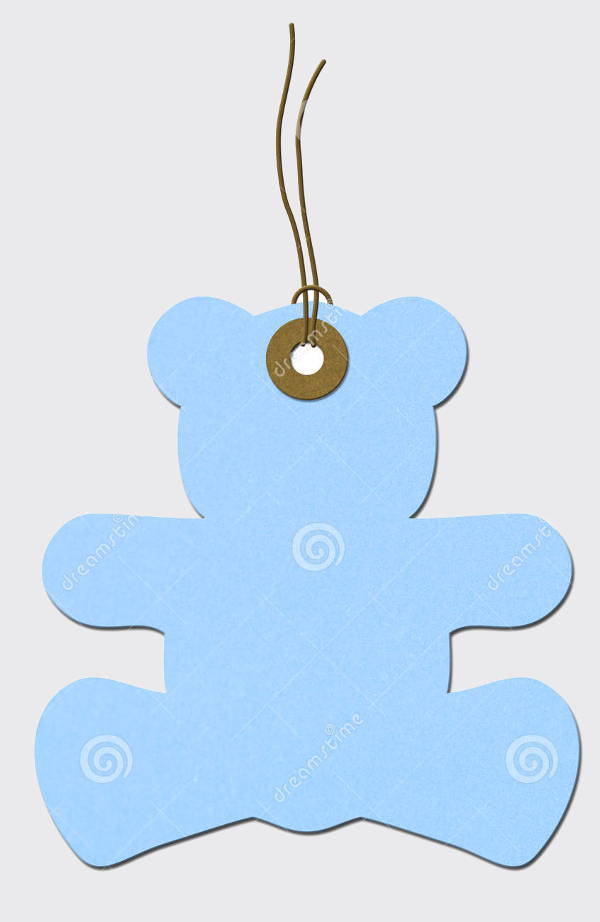 Download
Blank Baby Shower Gift Tag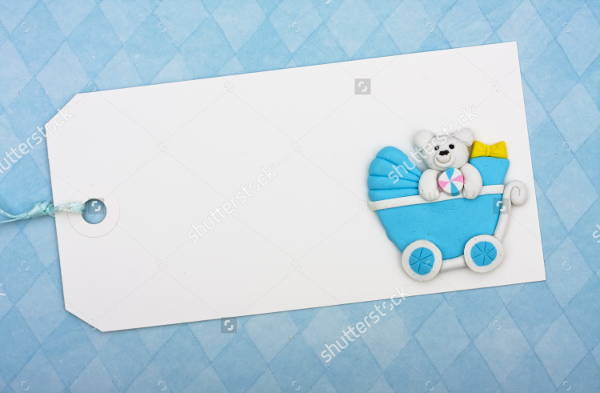 Download
Vintage Baby Shower Gift Tag
Download
When Planning a Baby Shower
A baby shower is usually planned six weeks before the event. Here are some simple tips to keep in mind when planning baby showers:
Choose a theme that will suit best to the event. It can be traditional (baby-related) or as simple as a garden themed party, with baskets of flowers, and pots of wheat grass.
Send out invitations.
Provide a map or directions to the location and an RSVP deadline of no later than a week before the date.
Go shopping in preparation for the event.
Plan the menu. Ensure that it is something that is not so ordinary.
When Is the Right Time to Throw a Baby Shower?
Any time after conception is okay, but majority of future mothers appreciate a shower later in pregnancy. By then, she can make sure that all is going out pretty well. And a party can be a welcome diversion as the months pass by. In addition, it makes it seem more real if the future mom is flaunting a big belly.
Before setting a date for the party, talk to guests you really want to be there. They may be able to give advice and alert you about any prior engagements. Then after, you can start with the preparation and plan on an event theme. When it comes to gift tags, our Free Printable Gift Tags are the best solution when preparing for baby shower gift tags.
Personalized Baby Shower Gift Tag
Download
Mickey Mouse Baby Shower Gift Tag
Download
Burlap Mason Jar Baby Shower Gift Tag
Download
Baby Shower Favor Gift Tag
Download
Where Should You Exactly Throw a Baby Shower?
You need to put into consideration the location before deciding on how many guests to invite. Ideally, the party shouldn't be held at the future mom's house. It's not fair for her to have to worry about cleaning up before everyone arrives and after they've gone back home. If the mother-to-be does want to be at home, you could ask a few of the guests if they'll stay behind to help clean up. Or ask around to see if anyone else is prepared to host the event at their home. If not, think of booking a room at a community hall or local club.
Can Someone Throw a Shower for the Future Mom and Future Dad?
Even though a lot of baby showers are still for women only, baby showers for both women and men are becoming more popular. It really depends on the type of party you're planning to throw with. If the shower is for a second or consecutive baby, the guest list is often made up of close friends and family and any mother-to-be and father-to-be who wants to include.
If you are planning to create gift tags for this party, then our templates will be a great help. Gift Tag Templates are here to assist you. They are all downloadable.