Cartoon animals are mostly loved by kids. It is mainly because of its cute and charming features. Hello Kitty is the best example of a cute cartoon animal that is famous worldwide. No wonder why most cartoon series you see on television contain animal characters. Even in movies, animals are also present.
If you want to see charming cartoon animal samples, our animal templates are the best choice. There are various selections that you can choose and all are downloadable and for free. Check them below for more picture samples. Kids will surely like these designs. You can make use of them in so many ways too.
Printable Cartoon Animal Template
Download
Vector Cartoon Animal Template
Download
Cartoon Animal Mask Template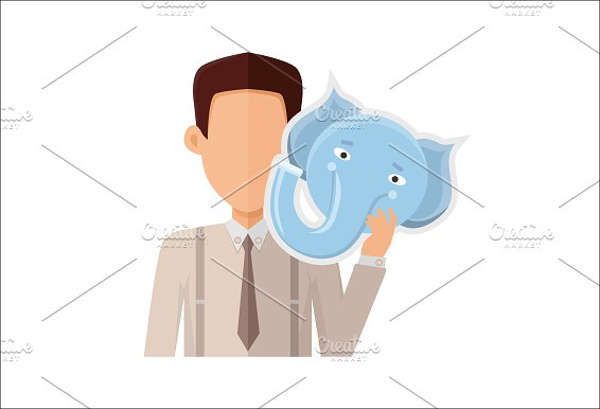 Download
Cartoon Animal Coloring Page Template
Download
Cute Animal Characters Just for You!
Cartoon animals are kid's favorite cartoon characters. It is mainly because of the funny and cute image each animal character portrays. No wonder why majority of cartoon series you see on television are animal characters. Hello Kitty is one of the best examples that is indeed popular, not just to kids but to adults as well.
We offer cartoon animal templates that are available for download. Not just that, since cartoon animal is broad, we also have different types of it. Our cartoon animal mask templates are ideal if you are planning to throw a themed birthday party for your kids. Instead of buying one in supermarkets or any stores, why not download our animal mask templates instead. It has a charming and cute design with warm color tones. Kids will surely enjoy it.
You might want to see our cartoon jungle animal templates as these contain various cartoon animal characters in a jungle setting. This is also ideal if you are planning to have a jungle-themed birthday party or a jungle-themed kids party. Our cartoon baby animal template is also a great choice. You can't help it but to adore this cute baby animal character. As you go along, you will see more of them.
Cartoon Farm Animal Template
Download
Cartoon Baby Animal Template
Download
Funny Cartoon Animal Template
Download
Cartoon Jungle Animal Template
Download
Animal Coloring Pages
The cartoon animal templates on our pages are not only for decoration or designing purposes. If you want other variety, we also offer animal coloring pages that are also available for you to download. They contain charming and adorable animal pictures. Kids will surely love it since they can color every animal they will see on the coloring pages. See? They are not just for design purposes but also for interactive use as well. These are one-of-a-kind templates you couldn't find elsewhere. Instead of buying coloring books, you might instead want to download these coloring pages that are, again, for free.
But if you want to download templates simply because you want a change of wallpaper design to your kid's room, regardless of gender, our cartoon animal templates are here to help you. Free yourself from all the stress and hassle looking for adorable designs. This page right here is the answer.
Why Download Our Templates?
Each sample contains a good-quality image for that clean-cut pattern.
They are all editable, which means you can make changes if you want to.
These are all downloadable to any device and are for free.
You can print them easily.
When it comes to template downloads, Template.net is always ready and available.