Print
15+ Bookmark Templates – Free PDF, PSD Documents Download
A bookmark is a small piece of paper which is usually used to mark the pages of a book. All bibliophiles ad book lovers will be familiar with this concept. A bookmark is a sleek rectangular piece of paper, usually strong paper, which is placed between the pages of a Photo Bookmark Template. That way, the next time we sit down to read that book, we will be able to locate the number of the page we were on and resume reading. Some readers have a tendency to dog ear their book, or fold the corners of the book to mark pages. But that is wrong, since it could potentially ruin the pages of the book. Now if you've ever seen a bookmark, you'll see that they all come in different shapes and sizes. They are bright and colourful, and often have quotes on them. In fact, most people today create their own bookmarks. You may also see Blank Bookmark Template.

Simple Bookmark PDF Template Free Download
education.azgovernor.gov
Printable Blank Bookmark Template Free PDF Download
connectwithlanguages.com
Characterization Bookmark Template in PDF
classroom.jc-schools.net
PDF Bookmark Template Free Download
adobe.com
Bookmark Template Front and Back Format Download
naylor.com
Bullying and Cyberbullying Bookmark Template Free PDF
aauw.org
Literacy Challenge Bookmark Template PDF Download
studentsrebuild.org
Blank Bookmark Templates Free Download in PDF
mountainview.typepad.com
PDF Format Summer Reading Bookmark Templates
kwcps.k12.va.us
Character Card Bookmark Template in PDF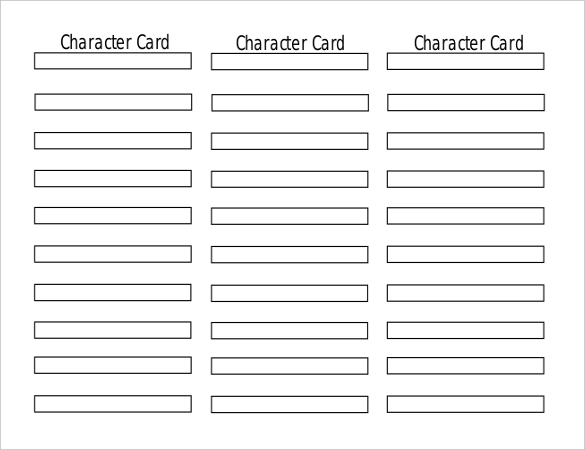 troup.org
Easily Editable BookmarkTemplate Free PDF Download
orderingplatform.com
Set of Bookmarks Template PSD Format Download
Beautifully Designed Bookmark Template
Analog Bookmark Template PSD Format Download
Notebook with Bookmark and Notepads
Blank Vertical Book with Bookmark Template
>

Types of Bookmark Templates

If you thought that there was only one specific kind of bookmark, you couldn't be more wrong. Actually, there are quite a few types of Bookmarks Templates, and some of the most commonly used types are

Ribbon Bookmark Templates
These happen to be one of the most common types of bookmarks, not to mention the most ancient kinds. You must have seen these types of ribbon bookmark templates, which consist of a ling colourful ribbon hanging from one end of the bookmark? The templates are designed in such a way that they are automatically more than the width of the book, thus making it easier for the reader.

Promotional Bookmark Template
If you've ever been to the launch of a book or a signing by a well known author, you must've noticed how bookmarks are handed out at such events. These bookmarks are promotional bookmarks which serve to promote a particular book or author. Promotional bookmark templates may be used in this case.

Informative Bookmark Template
Informative bookmark templates are really useful in nature. These have special spaces provided on them where you can note down points to be referred to in the future. Thus, these are informative and useful at the same time. For example, while reading if you come across a difficult term or a phrase that you like, you can jot it down here. Decorative bookmark templates – Such decorative bookmark templates are galore online. You will find different kinds of designs and prints on the bookmarks. You can make these at home easily. You might even get ones with quotes by your favourite authors!

>

Why Should You Use Bookmark Templates?

Now that you know about the different types of bookmark templates, you can understand that each type has a format of its own. For example, a decorative Corner Bookmark Templates no way resembles a promotional one and so on. So what do you do? Do you just randomly create a bookmark? No, you don't. Instead, you look up sample bookmark templates. These contain the pattern and format all ready for you. Irrespective of the kind of Free Bookmark Template, you will find templates belonging to all groups. That way you can say that you created a bookmark all by yourself , and at the same time save your precious time and money. In fact, with a bookmark template, you can even print as many as you want at the same time. If you're distributing bookmarks at a particular event, it always helps if you could create them in bulk! You can choose the design, the type and much more with the help of bookmark templates online. Could it get any better?!

>

How To Create Fabulous Bookmarks Using Templates?

Creating a bookmark should be a fun and enjoyable experience. Irrespective of the kind of bookmark you're planning to create, you must download bookmark templates. You can narrow down your search in the endless collection available online by typing specific keywords. For example, in the case of informative Word Bookmark Template, you must type the required words in the search box. Browse through the list that is displayed to you. Select a few templates that you think are worthy enough. Having done that, make a final decision after weighing the pros and cons of each kind of templates. Finally, download the template and start editing!

>

Tips While Using Bookmark Templates
Designing or creating a bookmark is exceptionally easy, especially if you use bookmark template examples. All you have to do is pick a design and put your creativity skills to use. But keeping in mind these few tips could come in handy
First and foremost, decide why you're planning to create a bookmark. Is it for yourself? Or are you planning to use it for a promotional event? Or may be you want to give it someone? Ask these questions to yourself and answer them as honestly and objectively as possible.
Having answered the above questions, pick the theme of the bookmark. Any kind of bookmark is usually vibrant and has an attractive design, especially the promotional ones. While designing the template, don't hold anything back. Pour your heart out into the design. Experiment with the design and the shape of you want to, make it as attractive and as stylish as you want. The shinier the better, in this case, at least.
Some bookmark templates allow you to customize them. You can add an image or two in the space provided. You could add a collage or a picture of your choice here. If you're planning to give it to someone, a customized bookmark would be the idea gift. So, check out customizable bookmark templates today!
You can download a few Different Types of Bookmark Templates and use them alternately. You can use one bookmark, and if you get bored with it, you can use a different one. Since these are free of cost, you can download as many bookmarks as you want!
>

What To Do And What Not To Do With Bookmark Templates
Dos
Use bookmarks that are easy to edit.
Use an attractive and eye catching design.
If you're inserting text, make sure it is readable.
Customize it to give it a personal touch
Don'ts
Do try to accommodate too many designs into a bookmark
Do not forget to take into account the purpose
Do not make it fragile and delicate
Do not be impulsive while choosing the design
>

We Can Help You Out!

At template.net, we have a wide range of options when it comes to bookmark templates. We offer the best bookmark templates crafted by experts. Why don't you take a look at our amazing collection? You're sure to be mesmerized by it. You can search for different types of templates and look up the features they offer, find out if they can help you and finally make an informed decision. So come on, give it a try! While buying books, most stores give you pretty little bookmarks to use. But you can always put to use your creative side and make your own. It could even be a fun experience for you. Plus, you get a little something to show off to your friends. In case you've been looking for ways to create and design your own bookmarks, you can always look up bookmark templates. These are not only attractive, but very easy to use!