Print
10+ Leaf Templates
Often we feel it would have been nice if we got an outline or design of an image which we can use in a readymade style for our artworks and decoration projects. Leaf Patterns are outline templates of various kinds of leaves. These leaf patterns can be used either by downloading and coloring them or by just printing them on appropriate color papers. Leaf Brushes are highly useful to color these leaves which get printed as outlines. Leaf brushes help us to color the leaves in an apt manner supporting all the minute strokes to be applied on them to bring the desired effects.
Fall Leaf Template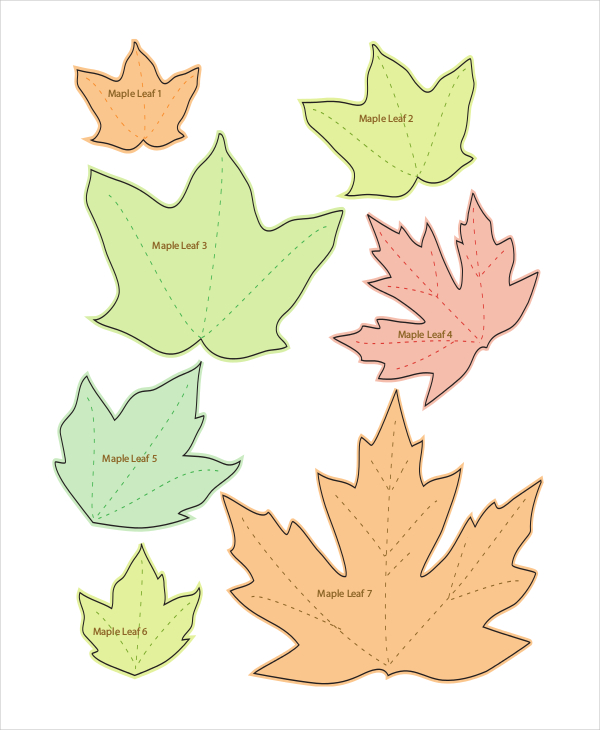 landauerpub.com
Fall Leaf Templates are designs of leaves that are seen during the fall season. The leaves can be printed on suitable color papers and cut to their design. They can be used for decoration and other purposes.
Maple Leaf Template
lakeshorelearning.com
Maple Leaf Template is the design of Maple Leaf that comes in outline format. This leaf can be printed on suitable color paper and cut to the design to be used in an appropriate manner by children and adults.
Holly Leaf Template
beinggenevieve.com
Holly Leaf Template is the design of Holly Leaf. This template can be used to print and color by children. Adults can print them colored stationery and use them for various purposes.
> How to use Leaf templates?
Leaf Templates can be used for multiple purposes. They can be downloaded easily. They capture the outlines of various types of leaves so that users can either print them directly on color stationery available for the purpose. Alternatively, to add fun to children's life and keep them engaged in this activity for some time, these leaf templates can be printed out. Children can then paint on these leaves that are printed out. These leaf templates are available for free download. Users can download them for free and use them for decorative purposes. These leaves can also be used for school projects and assignments concerning nature and related things.
Pumpkin Leaf Template
positivelysplendid.com
Pumpkin Leaf Template outlines the design of a pumpkin leaf. Children can print them by downloading the same and color them. Alternatively, they can print them in a color paper so that they can quickly use them for various purposes.
Oak Leaf Template
janome.com
Oak Leaf Templates are outline designs of Oak Leaf which children can print and color or print on color sheet available for the purpose. Users can use these for decoration and other purposes they deem fit.
Pear Leaf Template
everydaydishes.com
Tropical Leaf Template
> Who Benefits from Leaf Templates?
Irrespective of the age group, everyone who is interested in coloring and decorative works benefit from Leaf Templates. These leaf templates are designed in such a simple and precise manner that they offer ease of coloring as well as decorating. Adults can just print them directly on appropriate color papers to use them for decorations on walls and objects. Children can either print them as outlines and color them or print them on suitable color papers and use them for their school and college projects. Innumerable leaf outlines are available in this collection, thus simplifying life of the users.
Poppy Leaf Template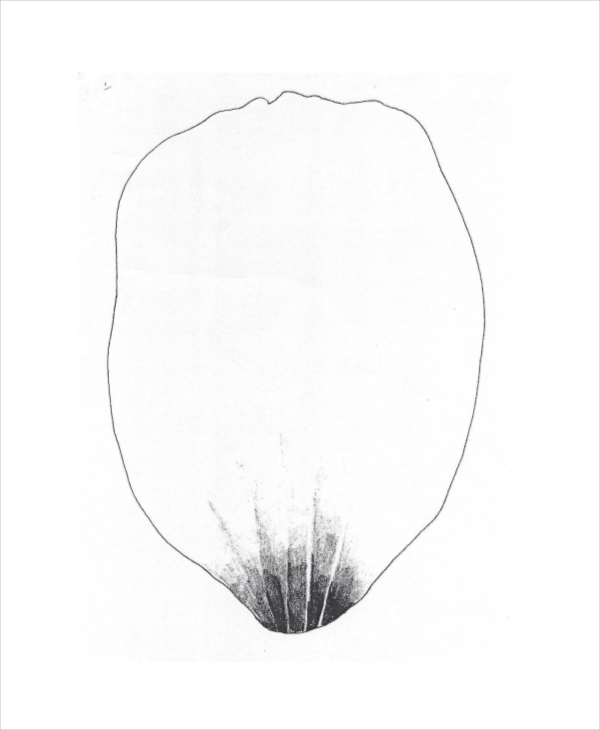 bathwickstmary.org
Autumn Leaf Template
j-club.co.uk
Black Tropical Leaf Template
persialou.com
Modern Leaf Template
Leaf Templates are highly useful high utility value designs which can be easily downloaded and used by users belonging to various age groups. The readymade designs of different types of leaves with outlines make them a favorite one among children who can download them as they are to show their coloring proficiency.
More in Print