For various occasions and ceremonies, there often comes the need to send messages and invitations to our loved near and dear ones. Such messages should be sent in an impressive manner. To help out with that, various sorts of paper box templates can be found in the internet. Paper box templates come in various shapes and designs that make them look more interesting and beautiful. They usually come in user friendly PDF file formats. You can also see Paper Folding Templates.
Paper Boxes Vector EPS – $5
The paper boxes vector template comes in 4 different sets and in white color. They can be used to make simple paper boxes. If desired, pictures can be placed on their body.
5 PSD Paper Box Mockups – $12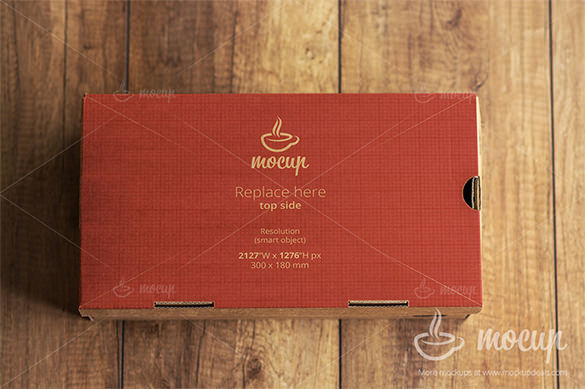 Paper box mockup templates come in PSD file format. They have a beautiful and lovely look and design and are available in 5 different styles making it very useful and efficient.
Paper Box Template Maker Free
The paper box template maker comes with a paper pattern and folder instructions that help the user to easily fold and make a paper box. It is very useful DIY template.
French Fries Paper Box Template Design – $4
As clear from the name, the French fries paper box template is highly used by many snacks and fast food restaurants to make paper boxes for serving French fries in them.
Small Pyramid Paper Box Pattern Template
The easily foldable small pyramid paper box template comes with instructions and paper cut outs that help the user to fold and craft the paper and make cute small pyramids.
Set of Paper Carton Box Pattern – $3
The paper carton box template comes in three different colors, namely white, grey and pale brown. It is easily foldable and comes with carton quality paper useful for product packaging.
Sample Popcorn Paper Box Template
Very clear from the name, the popcorn paper box template is used by many fast food shops that sell popcorn to make popcorn boxes and serve popcorn to their customers.
Creative Paper Money Box Template
Free Printable Valentine Gift Paper Box Template
The printable valentine gift paper box template has a lovely and amazing look and comes with eye catching designs on it. It is often used to send gifts on valentine day.
Printable Heart Paper Box Template
The printable heart paper box template comes in white color and is easily printable. It also has markings that help the user to make a cute heart shaped paper box.
Free Printable Paper Box With Rosette Flaps
This easily printable and foldable paper box template comes with instructions that are easy to follow to make a cute looking paper box with rosette flaps at the side ends.
Paper box templates are highly used by confectioner shops and gift shops to make attractive and colorful paper boxes and package their products and make their customers more interested in them.