Print
20+ Party Banner – PSD, AI, Vector EPS, Illustrator
Having a big party which has a tall guests-list? Well, you certainly cannot not have party banners at the venue. Party banners are pretty much considered as party decoration. If you're decidedly pursuing to make a party banner or two on your own, that shouldn't be difficult. Thanks to printable party banner templates, it is rather quick and easy to get self-made banners ready in a jiffy! Brace yourself to check out some very attractive party banner templates! You can also see Youtube Banner Template. The big news is that we have got banner templates available in all the popular shapes and sizes. You can pick whichever one you see as best. We can vouch that all the samples you see on our website can be custom-made and will do a world of good to your party theme.
Music Party Roll Up Banner Template
Free Bachelorette Party Banner Template
Free Retirement Party Banner Template
Night Club Party Banner

When you are the owner of a night club, you will definitely need a lot of party banners. This party banner template is a perfect one to show the life of the party.
Pepper Party Banner

The whole image shows a barbeque party or a barbeque day out as it shows everything that is needed for a barbeque. The name pepper party banner is just apt for this party banner template.
Summer Party Banner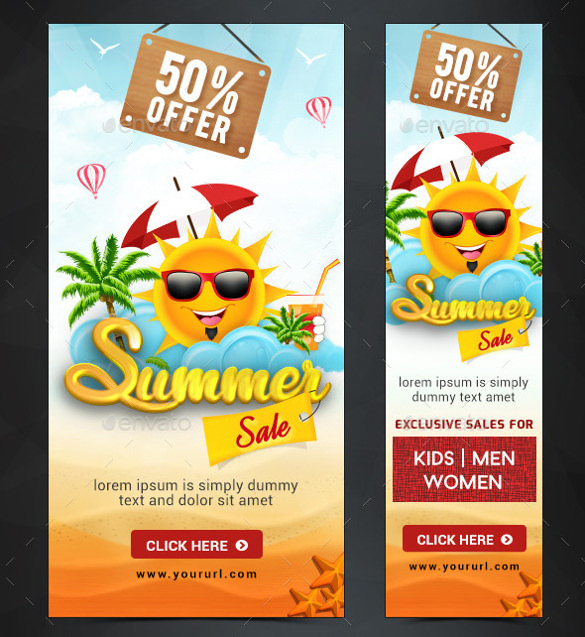 Summers are very pleasant in a few places. So, if you are living in a place where summers are beautiful, have a summer party and use this party banner template.
A child is the most wanted gift to any parent in the world. So when you have a baby boy, announce it to the world using this party banner template and have a grand party.
Multi Purpose Party Banner

Here is one party banner template that you can use for any purpose. Whatever kind of party it is, you can always use this party template as your party banner.
Patriotic Party Banner

The whole party banner template given here has the colours and prints of the USA flag. So when there is a party being held with a patriotic theme, this is the best choice.
Holiday Party Banner

This is one such party banner template that can be used as the banner for any kind of party at any point of time. The background of the image shows hands of people in the air.
Celebration Party Banner

This particular party banner template is applicable to make any kind of party banner. The doodles of the party stuff that are made on the banner makes it look childish and cute.
Music Party Banner
Cocktail Party Banner
Star Party Banner
Disco Party Banner
Gold Foil Ribbon Party Banner
New Year Party Banner