Christian Bookmark Templates have become quite useful in the last few months. Find a person attached to a Bible or Quran, and you will never miss a sample of a free bookmark template on their hands. Find a Christian addicted to reading Christian fictions, science or reality artwork, and you will notice they have the best example format of the template. Apparently, the user base of the template is increasing, and you are free to join the fun moment. You can also see Bookmark Design Templates The best thing about the Bookmark Templates is that they are free to download, and you can edit it as deem fit before you state using it.
14+ Bookmark Templates in Word | PSD | InDesign | Apple Pages | Publisher - START DOWNLOADING
Happy Easter Christian Bookmark Template
A cute pink bunny jumping across or peeping from lush greenery presents a joyous picture of a happy Easter celebration. If you are looking for something minimal yet adorable, this is the bookmark for you.
Simple Christian Bookmark Template Download
If you are looking for an ideal Christian bookmark, this bookmark template with a ready Bible verse would make a perfect addition to the Holy Bible or other religious texts.
Message Oriented Christian Bookmark Download
Christianity is all about having faith in Lord who takes care of everybody who loves Him and this fundamental message is beautifully conveyed by this bookmark template with pictures and verse.
Christian Bookmark With Holy Bible
What can be more perfect for a true a Christian bookmark than a bookmark that comes with the Lord's prayer- such as the one picturized by this great bookmark template?
Colorful Background Chrristian Bookmark Download
This wooden bookmark with Bible verse makes a grand Christian bookmark and would be amazing for your religious texts. You have the option to pick your choice from as many as 3 wood types.
Print Ready Christian Bookmark Template
If you are looking for something creative with your religious bookmark, this Christian bookmark template shaped as the Holy Cross is sure to make your day. It comes with a lovely message as well.
Professional Cross Christian Bookmark Tempalte
The Christian bookmark template here takes an innovative way to mark your Holy Bible by offering a pristine white Holy Cross as your bookmark- which you would love to carry during your reading sessions in the Church.
Follow Jesus Bookmark Template Download
The bookmark template here looks every bit of a Christian bookmark with the Holy fish and the message to follow the Lord. You can choose from maple, walnut or raw cherry wood.
Print Ready Jesus Bookmark Template Download
This Jesus bookmark template is sure to make a nice addition to your Holy Bible and other books on the Lord with its Holy Cross framework that comes complete with divine message from the God.
Christian Bookmarks With Nature Theme
If you are looking for something simple yet graceful with your Christian bookmark, these bookmark templates here would bring a smile to your face with their lovely spiritual quotes against a pristine backdrop.
Jesus Bookmark Template Easy Download
Christian Bookmark Template Instant Download
Wooden Cross Christian Bookmark Template Download
God Is Love Christian Bookmark Template Download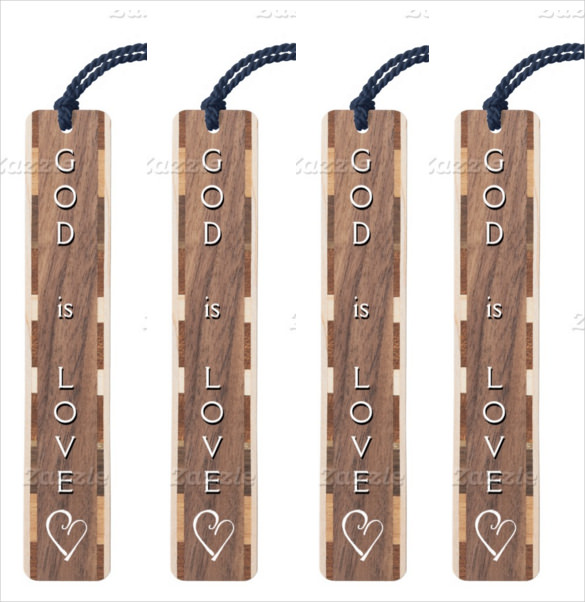 Collection Of Christian Bookmark Templates
Christian Bookmark Template For Easter
Christian Bookmark Template With Cross
Ready To Use Christian Bookmark Template Download
Attractive Jesus Bookmark Template Download
Vintage Christian Bookmark Template Download
Collection Of Christian Bookmark Templates Download