Free tag templates are used on almost all or any items. They can be used as price tags, gift tags holding personal messages, added to canvases and paintings in art galleries, they can also be used by the dry cleaners to tag every individual customers products and various other places. Our beautiful free tag templates range is available in multiple formats, shapes, colours, sizes and designs. These example templates are used for a variety or purposes. You can add details, messages and pictures on the sample tag templates and they are easy to print and download too. All you need to do is select a colour and shape of your choice and print.
Vintage Luggage Tags For Free Download
Simple Free Tag Template
Holiday Free Tag Template Free Download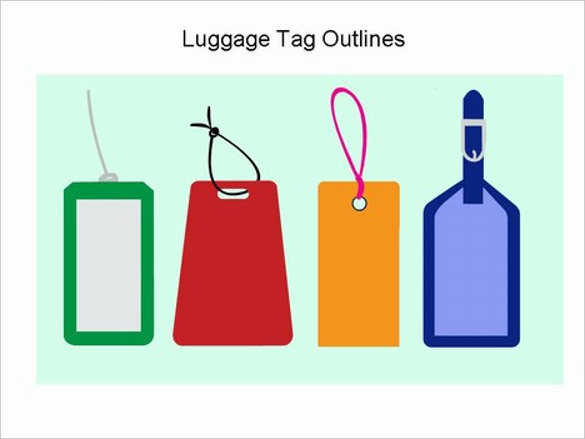 presentationmagazine.com
Vintage Luggage Labels Free Tag Download
Luggage Free Tag Template Free Download
The Luggage Free tags are simple to use and can be downloaded and printed off a local printer. The details can be neatly filled and voila! you are ready to use them.
Christmas Free Tag Download For Free
presentationmagazine.com These free Christmas tags can be used to tag xmas gifts for children or can be used by shops selling holiday gifts.
Free Card Tags Download For Free
Name Tag For Free Download
Red Christmas Tags Free Download Template
Zippo Gift Tag Free Download Template
The Zippo Gift Tag is Zippo themed and has a vintage look. They can be used in departmental stores or local shops dealing with antiques and artefacts.
Save the Date Tag Free Download
Volare Free Tag Template Download
Beautiful Luggage Tag For Free Download
Colourful Luggage Tags Free Download
These Colourful Luggage Tags come in bright colours of red, green and blue with attractive phrases. They are hole punched with strings to match the colour of the tag