Print
10+ Wedding Bookmark Templates – PSD, Vector EPS
A few years ago, you wouldn't really see people using wedding bookmark template. In fact, they were quite rare because people that only sample wedding cards were the best to record the brief details about upcoming wedding ceremonies. Fortunately, though, the Christian bookmark templates have become quite popular. For example, the sample templates can be used to highlight events of the coming wedding as well as the venue and times of the event. You can also see Save The Date Bookmark Templates If the couple getting married expects to invite many people to the wedding, they will find this type of Bookmark Templates quite useful for sending invitations to every person they would like to come to the wedding.
Easy To Edit Wedding Bookmark Template Download

If you are looking for a simplistic way to design your wedding bookmark without losing out on the needed grace, this template work for you with its tiny ornate patterns and the little against an elegant pristine backdrop.
Multiple Collection Of Wedding Bookmark Templates Download

You are getting an assorted collection of multiple wedding bookmark samples with this template bundle that come in several sizes- each one of them speaks of the desired grace and class with cream backdrop & lovely flowers.
Wedding Bookmark Design With Lord Ganesh

With blessings from Lord Ganesha, this bookmark template would make an apt one for wedding bookmarks of a Hindu wedding ceremony. The red & golden combo is simply gorgeous & regal.
Collection Wedding Bookmark Templates Download

If you are looking for something different than the plain vertical straight-cut wedding bookmark, this bookmark template bundle is sure to impress you with its assorted bookmarks with artistic borders and shapes.
Multipurpose Wedding Bookmark Designs Download

You are getting a template stack here with all needed bookmark stationeries for your wedding starting from save the date to wedding invitation to a happy birthday bookmark. The pristine backdrop looks more elegant while paired with colorful floral.
Ethnic Wedding Bookmark Design Template Download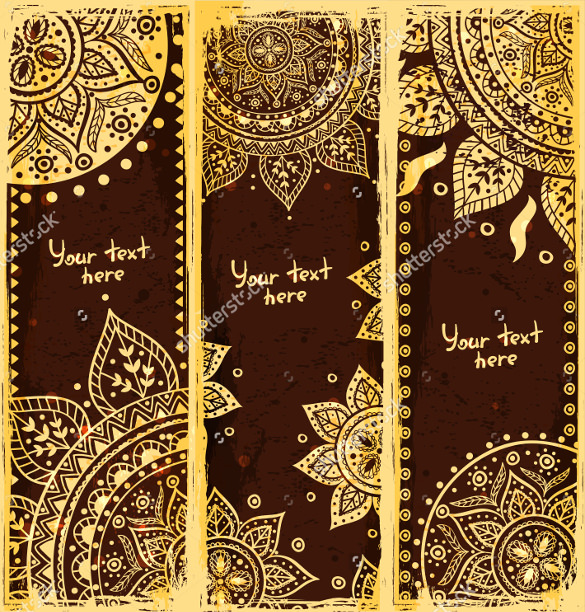 This vibrant yellow big floral patterned bookmark template against a bright brown backdrop will make an amazing wedding bookmark for any grand ethic wedding celebration. The bookmark is easy to customize with your specific text.
Golden Vintage Wedding Bookmark Template Download
Beautiful Collection Of Wedding Bookmark Design Templates
Floral Background Wedding Bookmark Template Download
Attractive Wedding Bookmark Design Template Download