Print
10+ Printable Tie Templates – DOC, PDF
Ties are often projects of crafts while they also serve as great subject of men's cards for Father's day, birthdays and so on. Do you need to draw up a tie and you are looking for help? Well, you can seek help from the free download tie basic templates offered by various sites online templates. These Bow Tie Templates extend a readymade tie framework for you which you can customize as per your preferred color and design.
Black Tie Ticket Template
Download
Bow Tie Stencil Free Download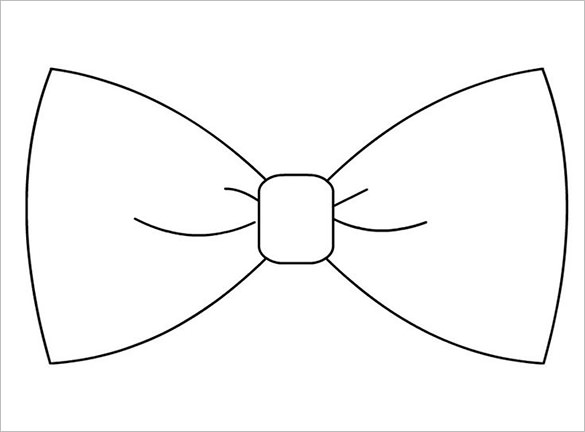 This bow tie template is waiting to be colored up with your choice of shades and patterns. You can shape it up as a suave everyday bowtie or even a funny clown bow tie. You can also see more on floral patterns templates.
Example Tie Template Free Download
You are getting three different kinds of tie patterns with this formal template – ranging from basic plain to polka dotted casual to formal stripes- which can be used for 3 different moods or 3 different men.
Free Mens Tie Template Download
The simple template here arrives with as many as 6 blank ties, ready to be touched up by your imagination. You can color them plain or else also draw patterns on them, if needed.
Printable Bow Tie Template Free Download
This template here offers you a basic readymade bow tie template. You can paint it up in any color you want to and can even design patterns like polka dots on it.
Free Neck Tie Template Word Download
This template outlines comes up with pre-defined frameworks for 6 little neckties. You can either paint them in one single color or else add on some trendy design on them as well.
Sample Paper Tie Template FreeDownload
You are getting a complete bow tie here. It's a blank piece that is waiting to be splashed up with your choice of color or your preferred design pattern too. You can also see more on Pleading Paper.
Free Tie Template Download
Fathers Day Tie Cars Template Premium Download
Harry Potter Tie Template Download
How to Tie a Tie PDF Format
clarkson.edu
Different Ways to tie a tie Some of the free tie templates come up with designs as well, waiting to be filled with your desired shades. These sample templates are excellent energy and time savers.