Fonts
34+ Smoke Fonts -TTF, OTF
Smoky effects will never be out of contention; whether it's about websites that are heavy on visuals or those that focus on content, smoke can be that gripping design element that attracts the attention of surfers. Why not use some of the ultra-special smoke fonts that are doing the rounds of the World Wide Web these days? By using these smoke-writing fonts, you can add that much-needed variety of design to content-heavy web pages. You may also see Web Design Proposal Templates.
Moreover, you can also depend on these free download smoking fonts to blend and accentuate the most important part of your plan content. Even for web pages that are supposed to sell stuff, company logo text and smoky fonts have a massive role to play in making the marketing message stand out and get registered in the minds of the viewers. The range of options in the smoky fonts category is pretty impressive; you can have fonts spanning across all sorts of shades and colors. See these free fonts. Our sample designs for Adobe Photoshop come with bold text and other type face details.
Nice Dream Come True Smoke Font TTF Format
Vaporized BB Font Family OTF Format
Smoking Tequila Font Free TTF Format
Let It Be Smoke Font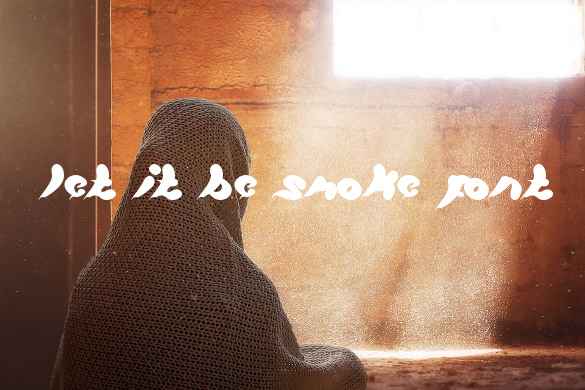 Sample Smoking Type Face Font
After Cheret Smoke Font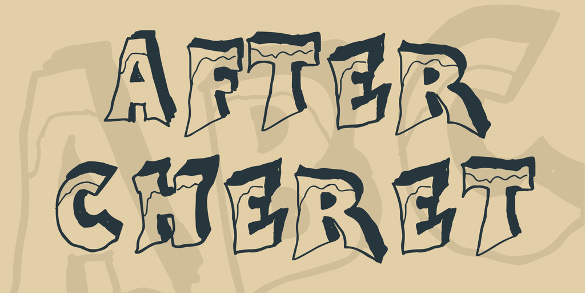 Old Dreams Smoke Font
Tabaquera Free Smoke Font
Pucha Smoke Telegraph Font with Logo Text
Number Smoke Font
Smoky Style Creative Font Download
This smoke font template can be used to create a meaningful sample statement or personal message in a matter of seconds. The fragility of smoke will convey an emotional and visually memorable message.
Decent Alpha Smoke Font
Convey your message through a sketch of smoky alphabets by using this alpha smoke font template. A cloud of smoky alphabets will simple form a message that will be inhaled and remembered and remembered for long.
Sweet Leaf Smoke Font
Create a heart-warming message by using leaves straight from the jungle to form characters and words. Make your personal statement message breathe fresh and lively by using this sweet leaf smoke font.
Block Style Cheret Smoke Font
Use this after Cheret smoke font to create a message that looks like it is from icy top mountains. The message conveyed is sure to have a cooling effect as the characters used to create it.
Headshop Smoke Best Font
This head shop font template will create a message by using characters that resemble engraving tools or carved pieces of metal. It is quite unique and artistic as the message conveyed by you.
Smoke Woods Font
Simple Smokey Font Effect
Sights in Smoke Writing Font
Smoke Font Example
Pipeburn Smoke Font with Bold Text
Smoking Tequila Font
Old Dreams Font
Toy Train Smoke Font
Bubble Alpha Smoke Font
Everythings Fine Smoke Font
Holy Smokes Blend Font
Knobby Pine Smoke Font
Bold Style Let It Be Font Design
Black Smoke Font
Smoke Contour Font Free Download
Smoke Shadow Font Design
Social Monster Smoke Font
Whereas red and heavy-colored smoky fonts will look great for making short pieces of content stand out, you might also want to consider having aqueous shades of smoke in your fonts to offer breezy plan marketing messages. Truly, the world of fonts is exciting as well as expansive, and it is for you to identify hot and happening ideas such as using smoke calligraphy fonts for your content. Choose the ones that look absolutely great on your development on web pages and then mix and match them to create coherent web designs that appeal to viewers and readers.
Smoke fonts have always been a loved choice among the designers in pdf. Be it for creating heavy or maverick content designs, or for creating the mystic look of the design, the web pages will always look unique when the smoke fonts.
How to Install Font in Photoshop
Firstly, you need to select a nice subtle textured background. Generally, the measurement is around 800×800 at 72dpi and the texture can be chosen as per the designers' choice. The dark background can be enhanced with the subtle use of light and shadow. With a larger soft white brush, on a new layer, rasterize it, which appears on the popup simple menu. Filters like Gaussian Blur can be used to reduce the opacity to 85%.
Cut and paste the simple letters on the layer and immediately merge them back to another layer. If you are a regular designer, use the shortcut Cmd+E which can select all the layers together to get them merged. Custom brush sets are always available in the designer's library kit and with any of those brushes; you can add more smoke to the text with a new layer on it. Generally, the Smudge Tool is used to rasterize the type layer. Next, paint the edges of the sample letters of the text to make it curlier and make it swirl. Get the final adjustment done by changing the contrast.
Smoke Font Uses
Depending on what message you want to convey to your clients and consumers, the smoky fonts can be used. Spanning across various shades of colors and texting style, the smoke fonts are widely used for music videos or any other similar purposes which needs to convey the cloudy effects or the steamy energy of the products.
Tips to Follow
Smoky effects will always be a loved choice for designers. To add much variety of designs to your creative work, download the various types of smoke fonts available. To enhance the font, using a variety of dark backgrounds is a pro-advice.