Print
20+ Beautiful Landscape Design Illustrations
Art is about expression and if you are skillful enough, you can render many textures and other details with just one pencil. Those who are preparing for large format event arts can get inspired by the landscape illustration examples mentioned below. It's the collection from the brightest digital artists working today. They range from cartoon-like designs to more abstract and geometric ones. They were all drawn with a spectacular realism. Hail these mighty pen tools.
Landscape Illustration of Mountain
Look at those wonderful tones used in the mountains. You will really enjoy the use of light amidst the rocky objects. Don't try to judge this. You can use this high-resolution image as your desktop wallpaper.
Snowdrift Landscape Illustration
What this artist did is truly elegant. This Digital Illustration of snowdrift polygon landscape costs $3. Have a look at this interesting composition and the detailing of those snow mountains and trees.
Day and Night Landscape Illustration
Look at this Illustration design. It takes a lot of imagination to make images like this. Don't have a lazy approach in cloning this. Lose your inhibition and get a start.
Apartments Landscape Illustration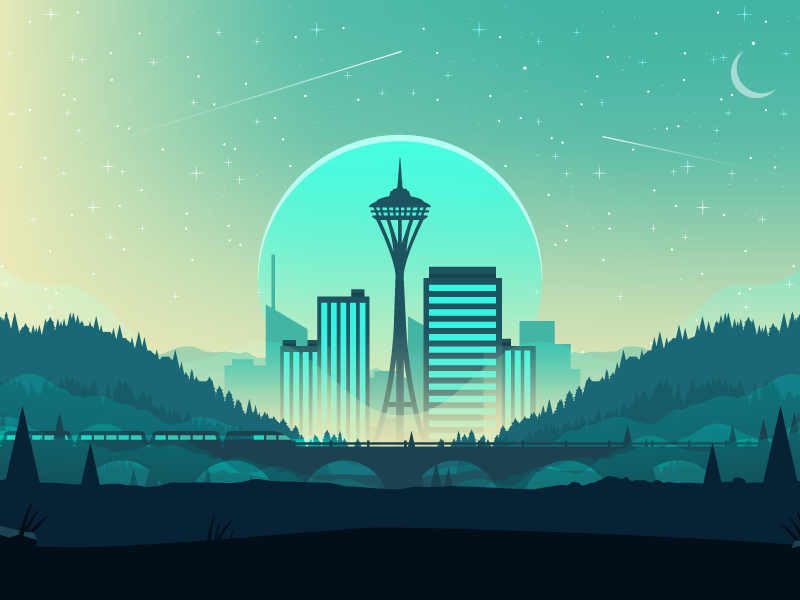 Is this the planet earth or some magical world? We all know that Space Needle is one of the tallest buildings in Seattle. But this is a next level llustration.
Landscape Illustration of Lighthouse
These colors are on point. They give you the vibes of warm summer. This Illustration is a beautiful rendition in any case. Also it helps you to create alternate realities.
Vector Farm Landscape
This Vector Farm Landscape with farm rural landscape and a tractor costs $15. The archive consists of high-resolution jpg image and editable .eps.
Urban Landscape Illustration
This flat design urban Landscape illustration costs $5. Make your illustration from this simple vector shape and bring it to life with vibrant gradients. Art may not be all about fairytales. But most of it is.
Mixed Media Landscape Illustration
This Digital Landscape Illustration of Greece helps you revisit your old drawings and look at them with fresh eyes and see what more you could do to them to make them masterpieces.
Mountain Digital Art Illustration
Nothing starts a year off on the positive note than a client with a fun subject matter. The artist admitted that this Mountain digital Art Illustration is a part of his outdoor illustrations for Australian based Every Mountain.
Landscape Illustration and Artwork
Minimal Landscape Illustration
Vector Background Spring Landscape
Abstract Landscape Illustration
Morning Landscape in the Mountains
Vector Travel Illustration
Nature Vector Background Landscape
Beautiful Landscape Illustration
Village Landscape Illustration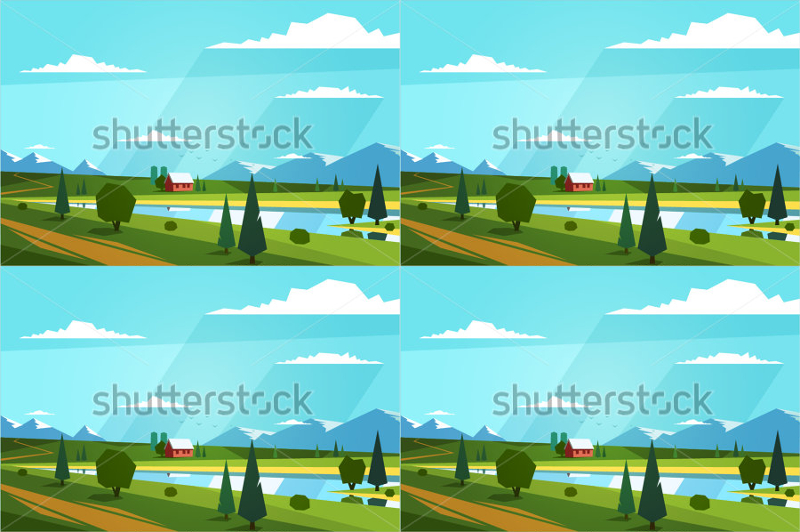 Though landscaping programs like AutoCAD are very much available and there are people who are working on real art applications based on XML and SVG, one ought to remember that a person should be an artist in the first place to draw an aesthetic art. Because it's easy for an artist to become technically proficient than the other way around.
More in Print