Looking for blank line art of different birds? Here is where you can find a whole flock of useful bird outlines for a variety of projects. These bird templates are what you will find on children's coloring pages, but their usefulness does not end there. These are great resources if the art is for you, if you are looking for decoration material or stencils.
The bird outline is one of the most unique shapes in the world of design used on everything—interior decoration, fabric designs, centerpieces, wallpaper, packaging, logos, what have you. So scroll down and see which of these birds spark your flights of fancy for any project you might have in mind.
Pretty Paper Bird Template
Download
Printable Bird Clipart Template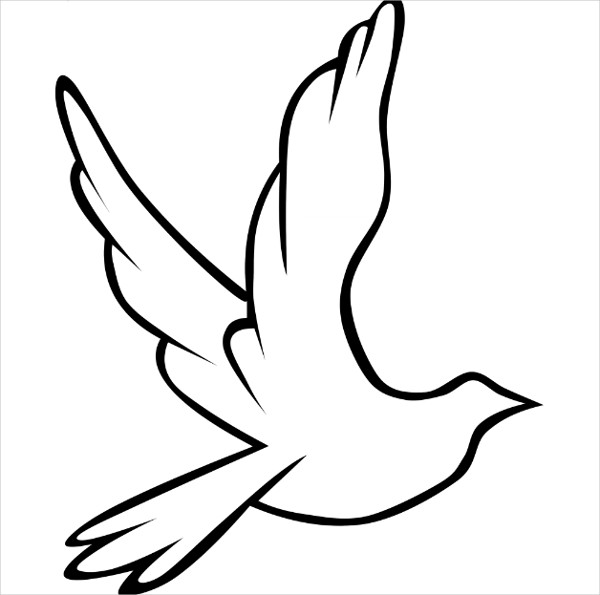 Download
Printable Line Art Bird Template
Download
Printable Bird Design
Download
Free Printable Bird Template
Download
Bird Shapes Template
Download
How to Use These Bird Templates
A list of bird artworks you can download is always going to be useful for inspiration, but these templates allow you to make the art yourself. If you're not that great with drawing bird outlines or if you are helping children with their own art projects, these templates will give you a lot of simple yet fantastic options.
Some ways to use them:
Download and print them out as coloring sheets for the young ones. You can keep even the most excitable kid busy by printing out many outlines of the same bird—say, the Pretty Paper Bird Template—and asking them to color in each bird as differently and as colorfully as they can.
Use these outlines as motifs for interior decoration. Download the Printable Bird Clipart Template for free and use it as a stencil. Print them out in multiple sizes to represent a flock flying into the horizon. Paste the outline on other material, be it fabric, plastic, or wood, and cut out the bird outline to stick on your wall.
For nursery room decoration, the Bird Shapes Template is a good option, also for making your own mobiles that will hang over the crib.
Professional designers can incorporate certain templates for their logo concepts. Doesn't the Free Printable Bird Template outline look familiar?
If nothing else, kids will love these outlines just to scribble in and artists can find all decorative sorts of uses for them. So see what you want and click on the download button to get them for free!
Printable Baby Bird Template
Download
Printable Parrots Template
Download
Free Printable Bird Template
Download
Printable Bird Template for Education
Download
Some Notes on Using These Templates
Many of the affiliate sites will offer their products to download and print completely free of charge. However, certain usage restrictions and licensing terms might apply, so be sure to keep an eye out for any of those instructions.
For an example on the list, one author forbids all commercial use as well as use of the images on other websites. They are excellent resources for personal purposes, however, if you need a quick babysitting activity.
Other offers only request attribution to the original artist if using on commercial or personal branding projects.
Some other caveats:
Some sites will require you to have a free account registered with them before you can access any of the downloads.
Also note that we are not held responsible for any product modification or price changes that happen on the affiliate sites.
Looking for more? This isn't even half of it. Do check out other bird vectors we have onsite.