Print
14+ Letter Envelope Templates – PSD, EPS
Are you about to send a letter by post and looking for the right envelope size? Well, the A2 size envelope is the most common choice for letter writers. A letter is usually folded in 4 halves, the perfect size accommodated by an A2 envelope. An A2 Envelope Template will be handy for you here with its ready made envelope outline.

PSD Letter Envelope Template Download
This neat letter envelope template is available for download in PSD file format. It has a simple round design in black for sticking stamp on the back side of it and another such design on the front flip cover to stick it before posting the letter in it

Beautiful Letter Envelope Template
This beautiful letter envelope template sample has a very simple yet dignified look with red and purple stripe all over the envelope on the borders. You can even decorate it with fresh or dried flowers and leaves to give it a delicate elegant touch.

Collection of Letter Envelope Template Download
This basic collection of letter envelope template is very suitable for any formal occasion and has a touch of simple yet elegant look with red and blue strips on the borders.

Mail Letter Envelope Template Download
This mail letter envelope template is a perfect example of very fundamental envelope design with white base, address lines on top left corner of the back of the envelope and on the right side 'via air mail' is scribed on it.

Sample Kids Letter Envelope Template
This printable sample kid's letter envelope template has a standard look suitable for birthday parties or other such occasions. It has a white base and letters printed on it with different colors in capital.

Vector EPS Open letter Download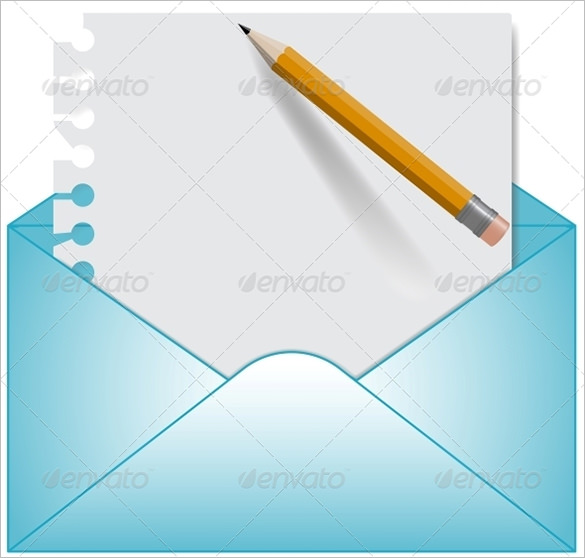 This open letter envelope template is available in the most commonly used printable format, which is Vector EPS. It is available in different colors and has very simple and neat design.

Amazing CSS Letter Envelope Template Download
Envelope Template With Letter Download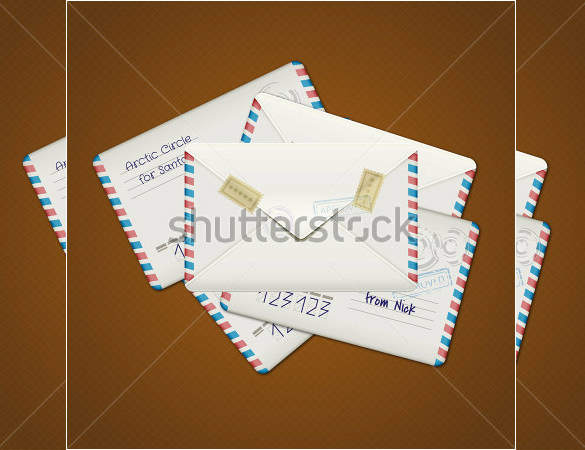 Example of Letter Envelope Template Download
Business Letter Envelope Download
Letter on Bronze Envelope Template Download
Leave Letter Envelope Template
Fabulous Poetry Letter Envelope Template
Wedding Invitation Envelope Letter Download
Cute Love Letter Envelope Template
However, when it comes to business letter, Envelop Templates, the most used size for letter envelope format is #10. The business letters need an elongated cover and hence the big size- the #10 letter envelope is 6 x 9 1/2″ in size.