Voucher Templates
45+ Gift Voucher Templates – PSD, AI, Word
Gift vouchers are usually gifted to people by either companies, spouses, relatives, or friends so that they can use it to buy an item or service of their choice. Not only are these vouchers exciting for the customers to own, but they also play a part in the promotional activities of the business. Our collection of gift voucher templates will help you create the best voucher that you will need.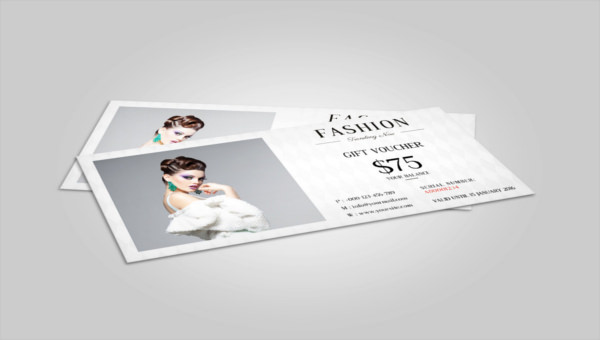 Payment vouchers are those types of templates that need to be bought first before they can be given to someone as a gift. You can personalize any of the gift voucher templates in a way that is best suitable for your business or service. These sample gift voucher templates are editable and customizable once downloaded. Check them out now!
Simple Gift Voucher Template
Simple and refined, this gift voucher template in Microsoft Word never disappoints. While every bit of the design gives you a simple look, it contributes to its overall look for elegance. Mention the percentage of discount that can be availed with each gift voucher. Blank gift certificates will be of great help for you to edit the vouchers the way you like best. It is clean, organized and it perfect for distribution.
Elegant Gift Voucher Template
Elegance comes through consciousness in more ways than one. The above elegant gift voucher template has all the elements present such as color, typography, and arrangement. It is pretty easy to use and customize, depending on your preferences. It is a simple gift voucher, and it gives you a beautiful layout and editable texts.
Thank You Gift Voucher
Are you finding ways to thank someone who has helped you many times, but not understanding how to do it? Well, worry no more. Show someone how grateful you are to them by treating them to something special. This voucher can also be homemade. Do that by downloading and utilizing this perfectly designed thank you gift voucher, comfortable and easy to customize sections of content and design.
5 Steps to Create a Gift Voucher
Step 1: Do Your Research
You must conduct proper research on everything you need to know about gift vouchers. If you want to make your gift vouchers perfectly, then you need to have enough information about them, what all needs to be included in them and most importantly, how to make them unique.
Step 2: Create a Design
You can choose whether you need to make a bling type of a voucher or a simple and elegant looking one. You can find many gift certificates on our website and you can choose the best one that suits the theme in your mind perfectly. A simple layout would be the base for any gift voucher, so choose your theme wisely.
Step 3: Customize
Once you choose the perfect template for your gift voucher, you can then download and edit it to your liking with perfect themes, graphics, and images if necessary. Make sure you have a proper orientation for the voucher so that it looks organized and not clumsy.
Step 4: Add Your Message
After you are done with customizing your gift voucher template in Photoshop, add the message and all the necessary details you need to add. Remember that you should already have an idea of what you are going to put in the voucher. The message should be compelling and also be informative at the same time. There are many gift vouchers in word available for you to create the perfect one. Proofread the information you put in without fail.
Step 5: Improve and Finalize Your Design
Make final touches wherever necessary. Make sure that your vouchers will be able to attract your reader's eye. Improvise the design and all the details in case you think you can make them better. Once you finalize your design, print them and gift them to your loved ones.
Editable Gift Voucher Template
Enhance your marketing and advertising strategies with this editable gift voucher template. Not only does it give discounts or freebies for your clients, but bit it can also benefit your company in terms of gaining profit, build brand awareness, and promotional opportunities. This has stunning designs, graphics, and content that can be easily edited. Make this fit your brand and style preference and it is ready for use.
Cash Gift Voucher Template
Businesses can always gain more customers by planning new strategies and increasing sales. So if you are looking to create vouchers to grab the attention of possible clients, we suggest using this cash gift voucher template. Allow your faithful customers to exchange any of your goods and/or services with this voucher instead of any other payment methods.
Dinner Gift Voucher Template
Food vouchers are one of the best ways to show someone that you are grateful to them if they have ever helped you. This also makes the perfect gift to someone you dearly care about. Use this template to give your loved one the best gift he/she can imagine getting.
Spa Gift Voucher Card Template
Don't worry about creating a spa gift voucher card from the beginning. Simply download our ready-made template that can help you make an elegant spa voucher in just a matter of a few minutes. It is themed in green which makes it appear very relaxing and pleasing to the eyes.
Spa Gift Voucher For Husband Template
Allow your customers to treat their husbands for a spa session by giving them vouchers that are designed using our "spa gift voucher for husband" template. You just have to enter details such as the voucher number, name of your spa, its address along with the validity of the voucher.
Birthday Gift Voucher Template
Make birthday fun and exciting by downloading our birthday voucher template. Themed in red and pink, this template has a vibrant and eye-catching design. Upon downloading, you will just have to edit the details of the birthday voucher will your own and you're all set to put it to use.
Hotel Gift Voucher Template
Check out this ready-made hotel voucher template that you can use for your hotel business. This template allows you to make changes to its content by editing them on various file formats such as Illustrator, Photoshop, MS Word, Publisher, and so on.
Spa Gift Voucher Template
This well-designed spa gift voucher template is just what you need for your spa business. You can edit and customize the information that is present on both sides of the voucher with your details. You can also add your logo along with the services' terms and conditions.
Wedding Gift Voucher Template
Present this gift voucher to the newlyweds so that they can enjoy a complimentary service from your side. If not for complementary services, you can also add a discounted coupon which they can use. Downloading it will allow you to make changes to this voucher in terms of its content in any of the available file formats.
Unique Gift Voucher PSD Template
Shopping Voucher Gift Template in Illustrator
Modern Gift Voucher Design Template
Photo Session Gift Voucher Design Template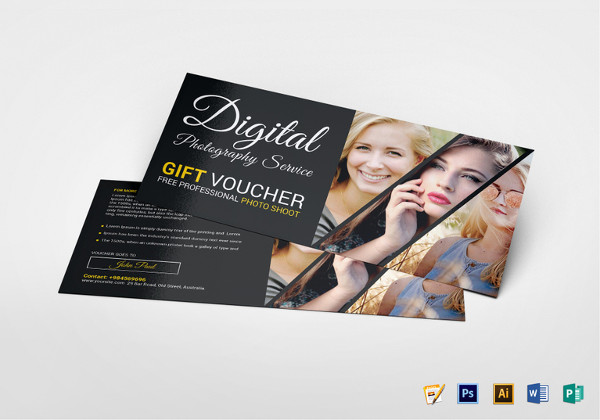 Fashion Gift Voucher Template in Publisher
Restaurant Food Gift Voucher Template in Word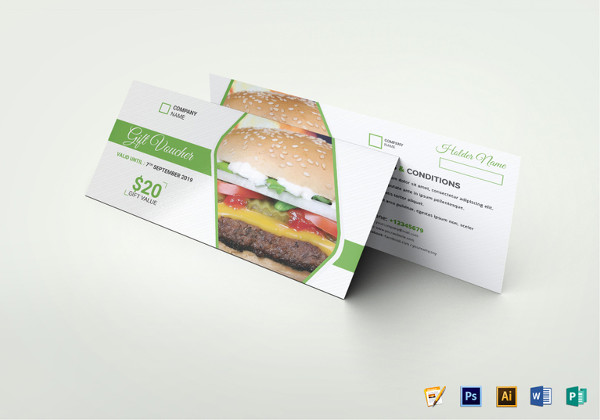 Gift Voucher Design Template in iPages
Food Gift Voucher Template in Photoshop
Gift Voucher Sample Template Download
Gift Voucher Example Template Download
Gift Voucher Format Template Download
Gift Voucher Sample Example Template Download
Gift Voucher Card Template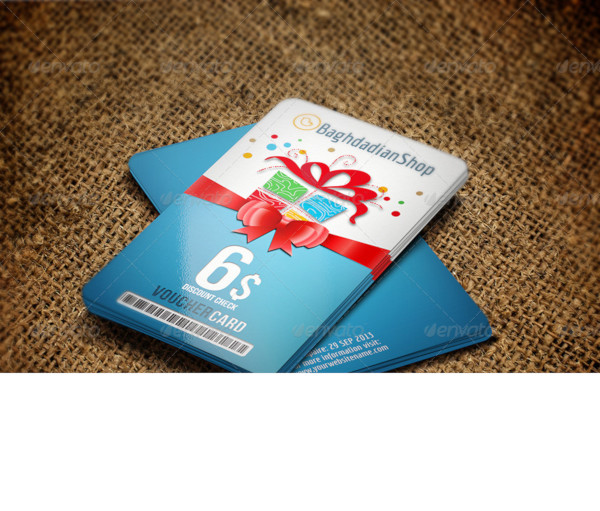 Gift Voucher Sample Format Template Download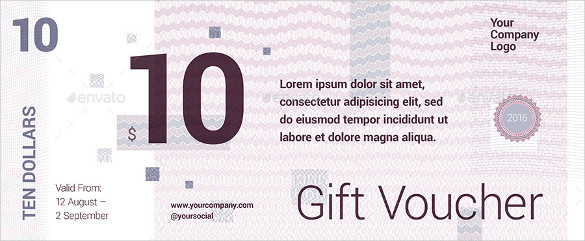 Vector Sample Gift Voucher Template with Colorful Pattern
Format Gift Voucher Vector EPS Template Download
Vector Illustration Example Gift Voucher Template
Wooden Style Gift Voucher Example Download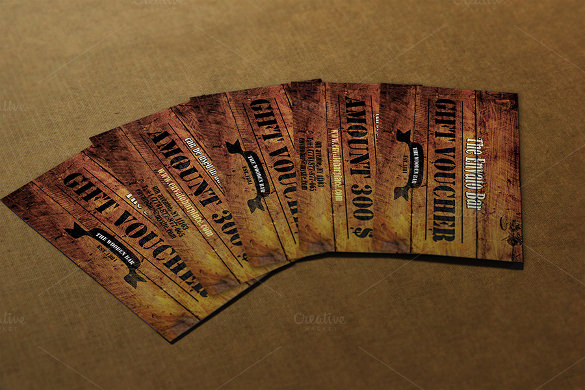 Sample Gift Voucher EPS Template Download
Gift Voucher Template Format
Example Gift Voucher AI Illustrator Template Download
Gift Voucher Vector Sample Template Download
Gift Sample Voucher Template
Gift Voucher Card Template Format
Format Gift Voucher AI Illustrator Template Download
Set of Gift Voucher Example Template
Gift Voucher Sample Example Format Template Download
Gift Voucher Example Format Template
Gift Vouchers Example Template Download
Gift Voucher Cards Sample Template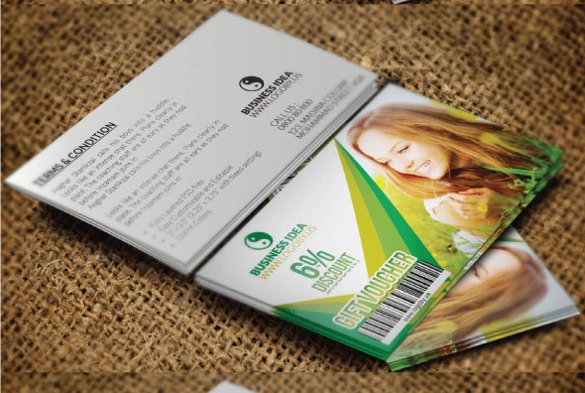 Say goodbye to struggles that come with the making of new gift cards. Our gift voucher templates are 100% reliable, ready-made to use and well designed so that you can use them for any kind of occasion. With a variety of vouchers available for you to choose from, you can take your time browsing and downloading what you like the best.
General FAQs
1. What is a Gift Voucher?
A gift voucher is a small piece of paper or card that is bought at the shop and give to someone. This card entitles that person to exchange it for goods or services worth the same amount. Gift vouchers have an expiry date and should be used before that date.
2. What are the Elements of a Gift Voucher Contain?
Following are the elements of a gift voucher:
Company name and logo
Title of the gift voucher
Gift voucher amount
The expiry date of the voucher
Contact information and address
Voucher number
Terms and conditions.
3. What is the Purpose of a Gift Voucher?
The purpose of a gift voucher is to gift a dear one with a gift card that will help them shop at a specified place or to make use of certain services within the specified price. It is also bought by customers when they do not know what to gift.
4. What is the Difference Between a Voucher and a Coupon?
A voucher is used for a single reservation and is meant to give customers one-time discounts. A coupon can be used for several reservations by the customers until the coupon's credits are used up.
5. What are the Benefits of Gifting Vouchers?
Following are the benefits of gifting vouchers:
It lets you provide a gift voucher within your budget
It helps you save money upon purchasing discounted gift cards
It is a flexible option and shows thoughtfulness.