Apple
How to Open Apple Motion Video in After Effects
Apple Motion and After Effects are two relatively different software applications but are often used together, such as opening an Apple Motion project in After Effects, using After Effects to further improve an Apple Motion project, and many others. In dealing with film and video projects, it is important to know how to navigate the opening of one file to another application for efficient production and improved experience.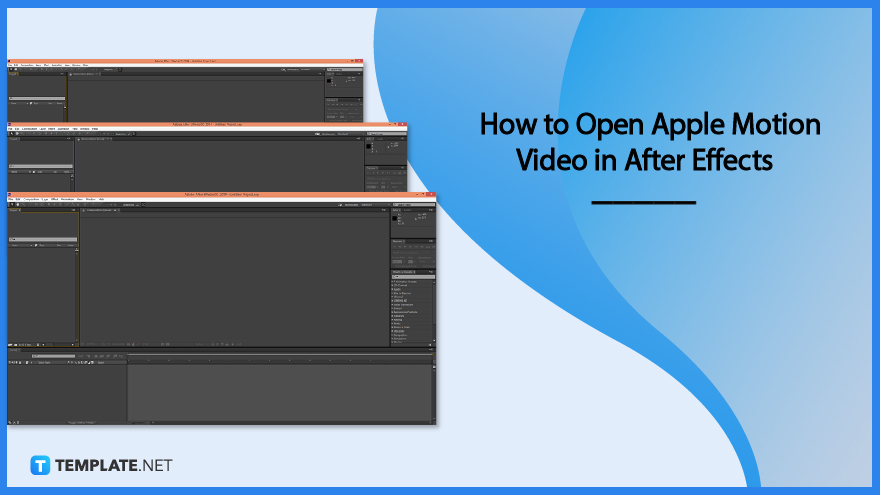 How to Open Apple Motion Video in After Effects
Opening Apple Motion projects in After Effects can be easy and will only take a few minutes. Having the knowledge to do so will also help you be efficient and productive.
Step 1: Go to After Effects

The first step in opening Apple Motion to After Effects is to launch and open the software. Make sure that all features and functionalities are loaded and ready to be used.

Step 2: Import File

Navigate your cursor to File then choose Import, then File, an import file dialog will pop up, then choose All Files from the Enable pop-up menu.

Step 3: Select the Motion Project

Locate the Motion video project file that you wish to import, then choose QuickTime Movie from the Format pop-up menu.

Step 4: Open

After doing so, click Open. You can now view the Apple Motion video on your After Effects.
FAQs
What is an After Effects?
After Effects is an animation software used for animation, visual effects, and motion picture compositing.
What is an Apple Motion?
Apple Motion is a motion graphics tool to create imaging effects for a variety of video and film projects.
Is Apple Motion and After Effects the same?
Both Apple Motion and After Effects are two different software applications; however, they have some similarities since both offer motion graphics, visual effects, and the like.
Is Apple Motion easier than After Effects?
Apple Motion is more compatible with Final Cut Pro; however, it is quite challenging to use than After Effects.
What does Apple Motion create?
Apple Motion creates cinematic 2D, 3D, and 380 degrees titles, fluid transitions, and realistic effects.
Is Apple Motion good for animation?
Yes, Apple Motion is good for animation because it is equipped with relevant tools, features, and functionalities to easily perform animation.
Can you edit videos in Apple Motion?
Apple Motion is not designed to be a video editor tool but as a designing or improving tool for videos by adding effects and performing necessary video elements, such as simple trimming and transitions.
Can Apple Motion work without Final Cut?
Yes, Apple Motion can still work without Final Cut, but using them together will improve the quality of the video or film project and the overall experience.
How do I open an Apple motion?
To open an Apple Motion, go to File, then Open Recent, then choose a project from the submenu, from the project browser click Recent in the sidebar, select a project then click Open.
What are the supported media file formats in Motion?
Motion supports the following media file formats: animated GIFs, Apple Animation Codec, HDV, Motion JPEG, IFrame, and many more video formats, 3GP, AVI, MOV, MP4, and other container formats, BMP, GIF, JPEG, PNG, and still image formats, and other image and audio formats.