List Templates
List Template – 270+ Free Word, Excel, PDF Format Download!
Checklists are the best way to stay organized, whether it is office work that is keeping you busy or an important even to plan. Inventories, menus, and lots more – whatever would we do without lists? But getting everything in order can sometimes be a lot of work, and we're happy to help make things easier. If list templates are what you're looking for, we have them in spades. Check out our samples for lists for menus, business plans, inventories and even wedding checklists.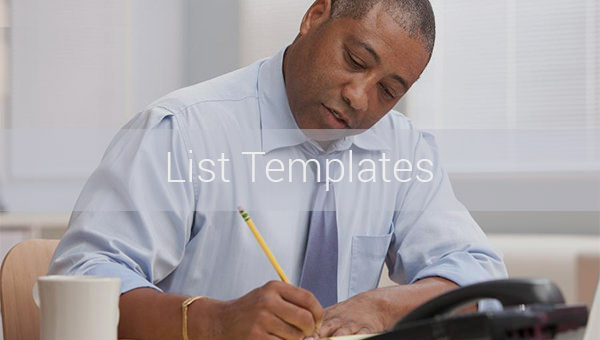 Shoots can be a complicated matter, but you can simplify the entire thing simply by creating a comprehensive list of all the equipment and shots that you will require. One of these free sample shot list templates can make your job a million times easier, and all you need to do is to download and print out the example you like. (5+ Shot List Template)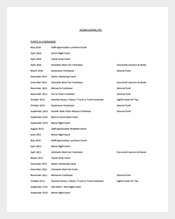 Whether you're running for charity or running for office, you need a donation list so that supporters, donors and well-wishers know how to help out. One of these free samples, all premium quality, can be downloaded easily for your use. Just grab a donation list template and print it out. (8+ Donation List Template)
Registering for gifts has become an integral part of bridal and baby showers. As you put together an essential list of baby gear, a little bit of help to get you organized: download one of these free templates, which you can fill up with all the things your baby will need, send the premium samples out or print them out. (8+ Baby Shower Gift List Template)
For any business operation or professional activity, there is specific kind of equipment that is absolutely required. To keep track of all that necessary gear, use one of these free template lists. You can download one of these premium samples, and fill it up before or after you print it. (10+ Equipment List Template )
Do you forget to execute one or two tasks once in a while? These templates will allow you be on track by organizing and assembling your daily tasks in a chronological order depending on its importance. Use these well-designed, customizable and easy to use templates for your daily tasks. (16+ To Do List Template)
It's always embarrassing when you realize that you forgot to invite one of your close friends or a distant relative to a wedding. Avoid creating inevitable awkward and clumsy situations (of the future), by keeping a list of all intended invitees with our specially designed wedding templates. (10+ Wedding Guest List Template)
Keep a track of all shopping items with our easy to use shopping list templates. These templates with its simple and straightforward layout help in organizing all the items depending on its type. Use these downloadable and customizable templates now to avoid missing out on a shopping item. (12+ Shopping List Template)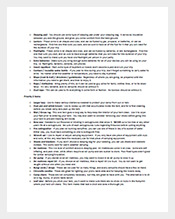 Travelling is always a fun thing to do, and packing is always not. To make this inevitable process easier we bring you this unique customizable template type that will allow you to go through this easily. They will allow you to keep a track of all things necessary for the trip. Use them now! (10+ Packing List Template )
These templates will allow you organize all necessary details of your loved ones such as phone number, email, address etc. with its customizable and downloadable format. They are available as an Excel and a PDF document and can be used both as a hardcopy or a softcopy. Download them to start using now! (8+ Contact List Template)
Create price lists with our uniquely designed price list template which will allow you to calculate and put up special prices for various customers. Use them for other purposes such as determining discounts, taxes etc. – all in all every single price related details which will compel your customers to buy the product. (10+ Price List Template)
Work doesn't always have to be about business; sometimes those incredibly important tasks are for home. But whatever the task, a little bit of organization never hurts. Use one of these free sample templates downloads to figure out what needs to be done, and the best way to do. (10+ Task List Template)
There's always something to be done around the house, and no one seems to want to do it. But getting things down on paper might help, because once it is official, it's difficult to get out of! Enlist your family in the housework with one of these free sample chore list templates; these premium examples just need to be downloaded and printed out to be put to work. (10+ Chore List Template)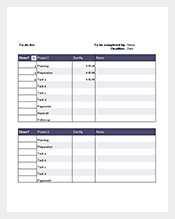 Before you deliver your completed project, there are always a few last minute jobs to do to make sure everything is in place. All those seemingly insignificant tasks are easy to forget, but forgetting could put your entire project in jeopardy. So use these free templates for your punch list, and these premium samples, which you can print or download, can serve as a great example. (8+ Punch List Template)
The class and/or grade list is an invaluable resource for all the teachers out there. Use these templates to help you get organized. Download these premium samples for free, fill them up and print them out, and all the information that you may require will be available to you in one glance. (15+ Class List Template)
Sometimes, keeping track of medication is just too hard without some extra help. And that's exactly what these invaluable premium templates will be able to do for you. All you have to do is to download the free sample you like, fill it up and print it out, and you can be sure that you'll never miss a dose again. (10+ Medication List Template)
The best part of a baby shower is having all the people you care about around you as you celebrate the miracle of new life together. Make sure that you don't accidentally forget to send out a single invitation with a comprehensive free template: a premium sample to serve as an example which you can download, fill up and print out. (8+ Baby Shower Guest List Template)
These days, nobody says that references will be available on demand: you make sure they're available ahead of time! No resume is complete without a reference list, and you can put yours together with these premium templates. These free samples are the perfect thing to help you get started; all you need to do is pick an example, download it, fill it up and print it out. (10+ Reference List Template)
Whether it's fixed assets or current ones, business assets or personal ones, you need to know what your assets are and how much they are worth. In case of major business operations (and, sadly, personal ones too) a comprehensive asset list is worth having, and these free templates will make sure that you've got one. Just pick a premium sample, download it and print it out. (8+ Asset List Template)
When you're planning your own wedding, things can get a little (read: a lot) out of hand. But you can help get organized with one of these free templates for a task list that will make sure you, along with everyone else, know what needs to be done. Just pick a premium sample, download it and print it out. (8+ Wedding To Do List Template)
Sometimes, the odd jobs seems to keep piling up no matter how much you get done, until you feel like you're drowning in housework. Solve that problem once and for all with a task list to systematically list everything you need to do. Premium templates are available right here: all you have to do is pick a free sample, download it and print it out. (10+ Daily Task List Template)
Some jobs are just not all in a day's work. If you've decided to tackle some really big projects, be it at home or at work, you may just need to organize your tasks on a weekly basis, with weekly goals and targets instead of daily ones. You can make sure you get things done with one of these free premium templates. Grab a sample to use as an example, download it, print it and fill it up! (6+ Weekly To Do List Template)
Sure, your long-term project is finally finished. But is it really ready for delivery? In other words, have you crossed off all the items on your snag list? If you don't even have a snag list yet, there's no need to worry, because one of these free premium templates will take care of it. Select a sample, download and print it and you're good to go. (6+ Snag List Template)
Let's face it: grocery shopping can be a complete and utter pain. Even the best of us always end up forgetting at least one item, and more often than not it's the most important one. But handwritten grocery lists are a thing of the past, so select a free template and download it. You can customize these premium sample lists and print them out to make your next shopping trip so much easier. (8+ Blank Grocery List Template)
Prayer lists can come in handy for a number of different reasons. They can serve as a reference for those wishing to prepare for an upcoming ceremony, and they can also be a record of church prayers and pastoral care, with each prayer listed under its specific category, such as prayers for the sick and suffering. Create your own prayer list with one of these premium templates. These useful free samples can be downloaded and printed at your convenience. (8+ Prayer List Templates)
Maintain task lists, divide up the assignments, track progress and facilitate multitasking, all with these free and easy to use templates for your project task list. These premium samples are a great starting point for your task list: all you have to do is download them, customize, and print them out. (10+ Project Task List Template)
You'll be able to build up a truly enviable email list for your business, all with one of these free templates. Using these premium samples is a great way to keep an active signup sheet so that all your clients, customers and interested parties know exactly what your firm is up to. Just pick an example, download it and print it out. (10+ Email List Template)
Classes, meetings, normal business days or even Sunday school, maintaining a record of attendance is a must for a lot of different reasons. And now your attendance list can look efficient and work well with these premium templates and free samples that you can download, customize and conveniently print out. (10+ Attendance List Template)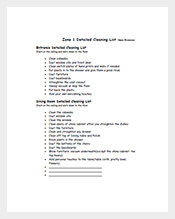 Spring cleaning or just regular old housework, there's way too much to be done around the house. And now you can stay on top of it all by downloading one of these free templates. Let these premium samples serve as an example for your cleaning checklist; just fill one out and print it out. (10+ Cleaning List Template)
An action item is any activity, task or action that has to be documented and must take place. Each action can be performed by a different person. That means that action lists are great both for keeping track of work that needs to be done as well as who's supposed to be doing them. Stay on top of all that with one of these premium templates, free samples which you can download and print out for your business. (8+ Action List Template)
List Templates for Any Occasion
When we say any occasion, we mean it. You can find everything from grocery lists to shopping lists to download, print and use as examples.
These lists are premium quality and have been put together to make your planning process that much easier, no matter what it is that you're planning.
These free templates are easily customizable; all you have to do is fill in the blanks next to the headers that you need, and delete any lines that don't apply.
Never again will planning be the horror that everyone always expects it to be: be it business or a special occasion, your next big event will be a piece of cake