Everyone knows that a project isn't really over when it's thought to be. Between the completion of the project and its final delivery, there are a million little tasks that must be dealt with. They might seem small and unimportant, but missing out on one of them can have a lot of fallout. Avoid that with one of these free equipment list template, that you can transform into a snag or punch list to make sure that everything that needs to be done has been done.
Construction Snag List Template Free Download
landlordexpert.co.uk| It is very easy to remember all small things that require a check while in the last phase of a project completion with this Construction Snag List Template Free Download. This is a free to download and easy to work with template.
Building Snagging List Template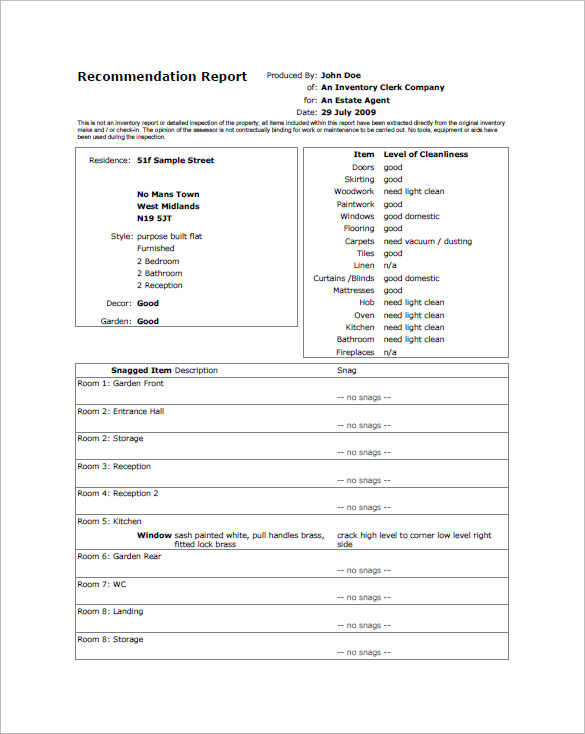 bellwetherinventories.com 
This Building Snagging List Template is a ready to use form like template that allows you to just enter your particulars. You can also add the images of the important items wherever necessary that could help you complete the project proper.
Snag List Templates
A snag list is a form or document issued to the contractors or subcontractors towards the end of their work or project depending on the progress of their work. The file contains information about the defects or, problems that arose during their work. Those defects or problems should be rectified before the end of the project. The snag list generally consists of minor issues and defects such as marks, peelings, and scuffs. It also makes sure the work is in the right direction. The contractors or, the subcontractors' job is to look after the problems and complete the project in the speculated time.
New Build Snagging List Template
yorkshirebuildconsultancy.co.uk
This is a more detailed type of snag template that helps you to have a detailed report on the progress of the project which is very necessary for the unblemished completion. This is a more reliable template for your purpose.
Sample Project Snag List Template
pathsforall.org.uk
Here is a 5 page detailed snagging report in our collection. This Sample Project Snag List Template can guide you through the finishing stage of the project and make your work easier and smoother with fewer complications.
Snag List Template Format
conspect.ie
This Snag list Template Format is one very useful and user friendly template as well. This template is sure to give you a perfect project finish since it allows you to put images and describe them along with their defects.
Snag List in Construction
onehousinggroup.co.uk
A construction project needs step by step checking of every big and small nook of every process. The detailing of every problem along with their images is a very strong point to make the project more successful when handing over.
The good news is that these easily available samples are completely free. Just pick the list templates that you like, and you can download it or print it out at your convenience, and you can be sure that your delivery will go through smoothly. If you have any DMCA issues on this post, please contact us! The most important point of these templates available in our collection is that they are absolutely free of cost and you can easily download them as they are available in most common formats supported in any kind of setup.