List Templates
8+ Asset List Template – Free Sample, Example, Format Download!
Asset management is an extremely important function in business houses. However in order to ensure the impeccable management of assets, one needs to ensure the proper listing of all the existing asset templates. Our ready-made asset list templates are best suited to do the job. Smartly and professionally designed, these task list templates are made to ease the stress of asset management. You can also see more on Asset Maintenance Plans.
Sample Company Asset List Template

pwc.com.au
Business Asset List Template Free Download

ncsu.edu
Personal Asset List Template Free Download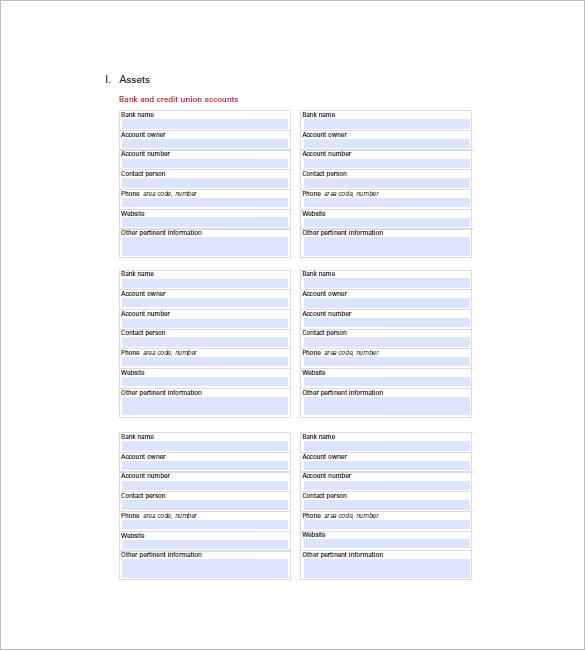 vanguard.com
Asset List Template Excel Free Download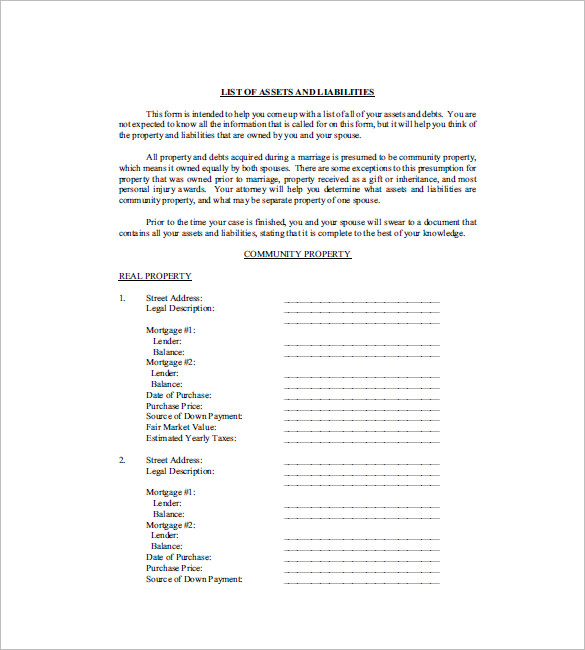 jennifertull.com
Benefits of Asset Management:
With the right asset management in place, organizations have plenty more benefits. These benefits are as follows:
List of Fixed Assets

parentslead.org
Sample Intangible Assets List Template

mca.gov.in
Asset List Template

businessformtemplate.com
Fixed Assets List Template
Conclusion
With the help of the sample templates that are mentioned in this article, you can make the best-needed simple list of all the assets you own, so that you do not miss anything when needed. Take a look at the asset worksheet available on the internet for more. Also, since they are available in many file formats, you have the liberty to pick the format that suits you best. Save plenty of time, energy and effort as you fo not have to make such lists from scratch! You can also see more on Sample Price Lists.
Available in a large variety of formats, select the design template of your choice, fill it in, print it out and your asset list is compiled and ready for reference. Be rest assured, this is the easiest and quickest way to keep track of all the assets owned by your company! See more list templates for more. If you have any DMCA issues on this post, please contact us!
General FAQs
1. What is an Asset List?
An asset list is a list of all the assets your organization has. A company lists all its assets on a balance sheet. An asset is any resource that is owned by a business. It represents the value of ownership, that can be converted into cash later when needed the most.
2. Why should one have Assets?
Assets are items that hold high economic value and are converted into cash if and when required. You can buy an asset and store the wealth until you are ready to resell it for a better profit. Assets are very helpful when an individual or company is in a dire need of money.
3. What are some of the common Assets in the business world?
The most common asset categories of the business world include:
Cash and cash equivalents
Accounts receivables
Inventories and prepaid expenses of products/services provided
Investments for short and long-term
Property and equipment assets
Trademarks and patents of the individual/company
Allowance of doubtful accounts
Supplies, etc.
4. What is the purpose of Asset Management?
Asset management is the process of developing, operating, maintaining and selling assets of an individual or a company. Correctly identified assets are very critical for the survival of a company. An asset is a resource that is controlled by an large organization for future economic benefits in a target market in a cost-effective manner.
5. How can you make an effective Asset List?
Make an asset list with the following steps:
Decide on a management system to keep a record of all the assets
List out all your physical assets
Create a list of the financial assets
Document all personal information
Description of the items in detail
Attach proof of ownership and other required documents.