Magazines play a very important role in the world, as they are one of the oldest and best sources of information after newspapers. If you are looking for the right template that will help you design the perfect magazine for your business, then you are in the right place. Check magazine templates for a huge list of varieties of magazine covers and other elements that would be of great help to you.
Creative College Magazine Template
Creative Interior Design Magazine Template
Creative Real Estate Magazine Template
Creative Wedding Magazine Template
Stylish Multipurpose Magazine Vol-3
It is very important that you make the cover of the magazines as attractive as you possibly can, as they showcase what you have to show in the magazine. The cover attracts the eye of the reader, so make it as attractive as possible. The more colors you add, the more you make it look elegant and beautiful. You can check out the above template for various styles of magazines. It is also available in PSD magazine design, so it should be fun to design it.
Floating Open A4 Magazine Mockup
The above template is a mockup of a magazine. A mockup can be defined as a kind of a prototype or a replica of something before it is finalized. It can also be called a draft since you are still adding designs and all the necessary details in it to make it look better than it already is. It shows how the design would look in the magazine.
Modern Magazine – Multiple Print Design Layouts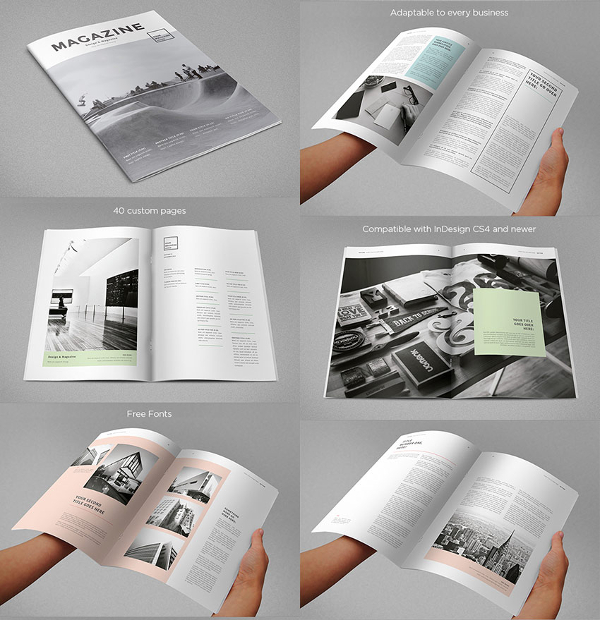 A simple minimal magazine template shows you how cool and elegant this magazine design is. Not at magazines use this simple design, as they think that they do not get sold well. But the fact is, such designs look best on a magazine and they make it look way more worth it, as they give a retro look and feel to the magazine itself. This way, it attracts more and more readers, so that they can read what is actually in the magazine. Check it out now!
Creative Flexible Magazine Template Layouts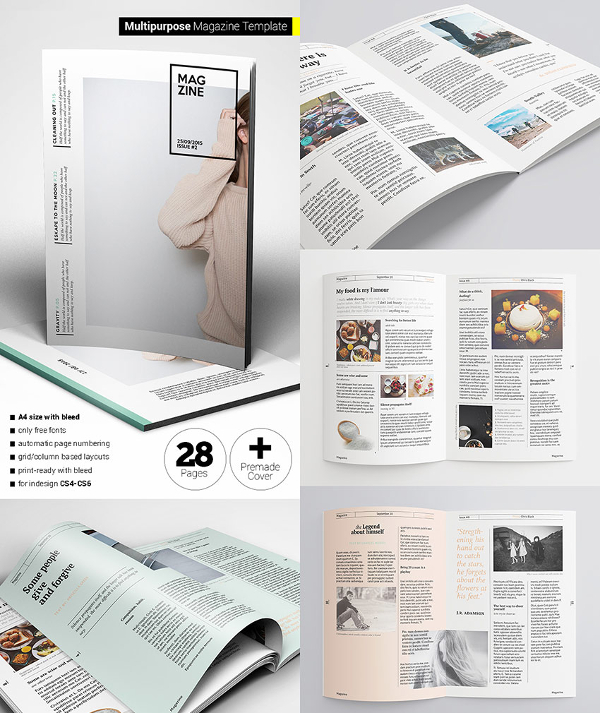 The above template is a multipurpose use magazine design, that can be sued for any magazine, as the layout is just perfect. It helps cover all important and needed information, making it easier to edit and customize it the way you like best. Check creative exchange magazine design for more. It also allows you to add pictures, texts, and fonts of your choice so that you can use it for your business.
InDesign Advertising Magazine Template
Advertising plays an important role in increasing any business, as it shows people what you do, your services and products, and every possible information about your business/company that others need to know. The above advertising magazine template is perfect for your company if you want to advertise your business. All you need to do is instantly download anytime, anywhere, and edit it the way you like. Not only that, it is easy to customize it the way you like best.
Real Estate Magazine Template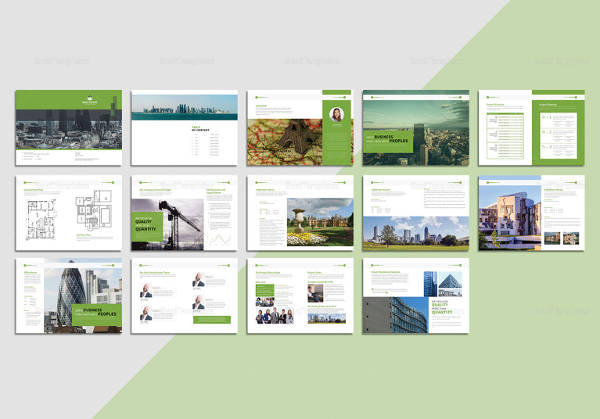 Promoting your real estate business can be a tough job. The best way to do so would be by magazines, brochures, pamphlets, etc. Promote your real estate with this simple and modern real estate magazine template. Create a stunning magazine that incorporates building designs, vivid text, and images that will easily attract people's attention and sustain it long enough for them to find what they are looking for.
Simple Corporate Business Magazine Template
Creating a Magazine Layout
1. Select the Right Template
It is very important that you choose the right template while creating a magazine layout. This will show how you should design the magazine accordingly so that it will look pleasing to the eyes of the reader. Creative magazine mockup designs will help you pick the right design for your magazine. Choose the right template, as it is very important that you pick the right one to showcase all the necessary details you need to.
2. Cover Page
The cover page acts as a face to the magazine, so make sure that it catches the attention of the reader. Check out magazine cover templates to help you create the best cover page for your magazine. Make it as detailed and attractive as you possibly can.
3. Add Images
The next step would be to add all the necessary images in it. It is rather important that you add images that go with the content you have written in the magazine, otherwise, they would look irrelevant. These images should be high quality and high-resolution pictures so that they are clear enough for the reader to understand.
4. Layout and Body Text
The final step would be for you to check the layout, that is, place the images, texts and all the graphics in their right places. This way, it wouldn't look clumsy. After that, the text should be placed accordingly, matching perfectly with the background, borders, images, and graphics you have added.
News Magazine Template in MS Word
In search of the right template that will make the right impression on your reader's minds? Then worry not, we got you here. This news magazine template is the perfect one for you. This template is fully editable and customizable. Its professional design will make sure that your readers will pick it up and read the stories in it. Try it out now!
Easy to Edit Travel Magazine Template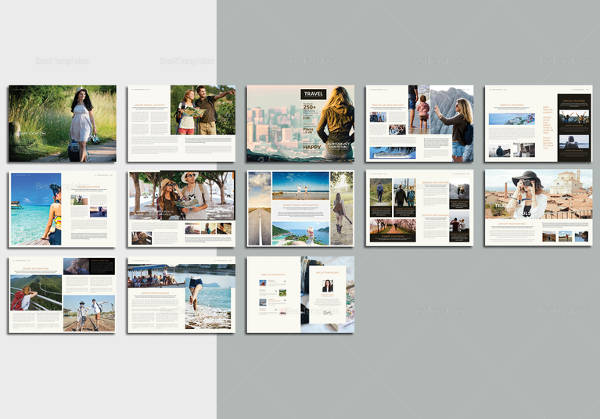 Travel is one of the est escapers from the harsh realities of life that one needs to get away from time-to-time. Get your reader's wanderlust fantasies going with this professionally designed travel magazine print template. Make your own magazine that stands out with our high-quality layout, photos, and graphics files. Its unique design, fonts, artworks, texts and layout making it stand out from the rest of the designs.
Printable College Magazine Template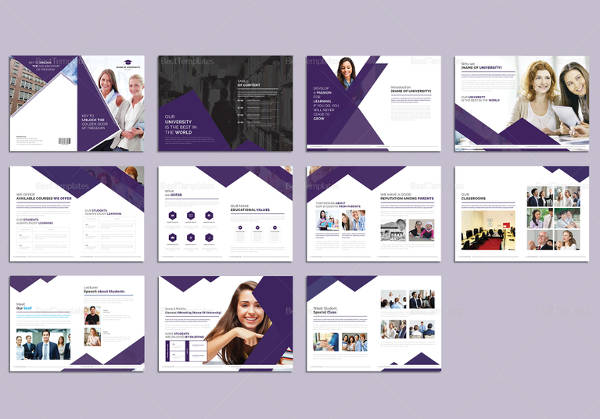 Creating a magazine is no easy task, especially if you are not well versed with all the necessary tools and procedures of creating it in the right manner. The above template is easy to use college magazine template. This magazine is easy to edit and can be modified to suit your choices in the best possible way. College magazines can be more fun to design with the help of the above template.
Sports Magazine Template
Sports magazines are one of the best magazines to read, and of course, it also depends on the interest of the reader. Not everyone is interested in sports, but this would be for the ones who love sports and play them too, as a part of their daily life routine. The above template is a sports magazine template that will help you design the right magazine, that is eye-catchy and makes the reader want to read what is inside.
Fashion Magazine Template
Fashion magazines are one of the most read ones all over the world. Since they have so many details about fashion and other "do it yourselves" in it that people love to read, they are one of the biggest hits and widely read all around the world. Magazines like Vogue, Femina, Elle, W!, Cosmopolitan, GQ, etc. are the most widely bought, especially by fashion enthusiasts.
A4 Photography Magazine Template
Show off your photographic portfolio in a self-published, professionally-styled magazine, which cannot be missed by anyone who loves photography or otherwise. The above photography magazine template is eye-catching with attractive titles and subheadings. Just edit it with your details and images you need to add and show off to your clients whenever needed.
Square Interior Magazine Template
Free Magazine Ad Mockup PSD
Fashion Magazine Template
Business Magazine Template
Creative Guide Magazine Mockup Cover Opening
Cultura Minimal Creative Magazine Template
Types of Magazines:
Magazines can be divided into general and special interest magazines.
General interests – these types of magazines mainly focus on many different subjects on a wide basis. Its main aim is to provide basic information to the general audience. It gives a broad coverage of the topics that come under a subject. Very attractive in appearance, these magazines are best illustrated with photographs that accompany the article alongside. Time, Outlook, The Week, etc. are a few examples of general interest magazines.
Special interest magazines – these types of magazines mainly focus on a single topic and a specific group of readers who have common interests. These could be only to cover a particular subject. It also contains a lot of advertising in it, as consumer advertisements are the most important kind of revenue for them. Sports, fashion, business, music, etc. are a few examples of special interest magazines.
Free Magazine Cover Mockup Reup
Magazine on Table Mockup
Magazine Cover Mockup – Wooden Floor PSD
Simple, Creative Magazine Template Design
Customizable Uni-Magazine Template
A4 Brochure Magazine Mock up
Characteristics and Elements in a Magazine
There is a list of elements that can be added into a magazine to give it the right look it needs, including all the content you add as a story. It is very important that you have an attractive cover page firstly, as it is the face of your magazine and it shows what you are going to talk about in the magazine. Since magazines do not necessarily follow any certain type of pattern like a newspaper, it is usually used to create a sense of general awareness in the public about issues that trouble their surroundings.
Magazines contain essays, puzzles and games, articles, letters, etc. on the topic it is basically about. The type of color combination used gives it a more preserved and eye-catchy look. As magazines are read all over the world and they have no age bar, it is best that you choose the right kind of magazine that will suit your requirements perfectly. They also contain many colorful and exciting advertisements in them, so as to attract audiences.
Creative Magazine Mock-Up Freebie
Magazine Cover and Interior Mock-up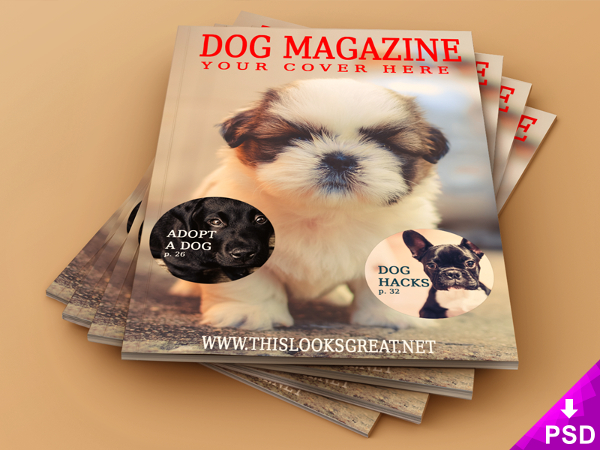 Free – Magazine Mock Up PSD Files
Creative Photorealistic Magazine MockUp
Free Psd Notepad & Magazine Mockup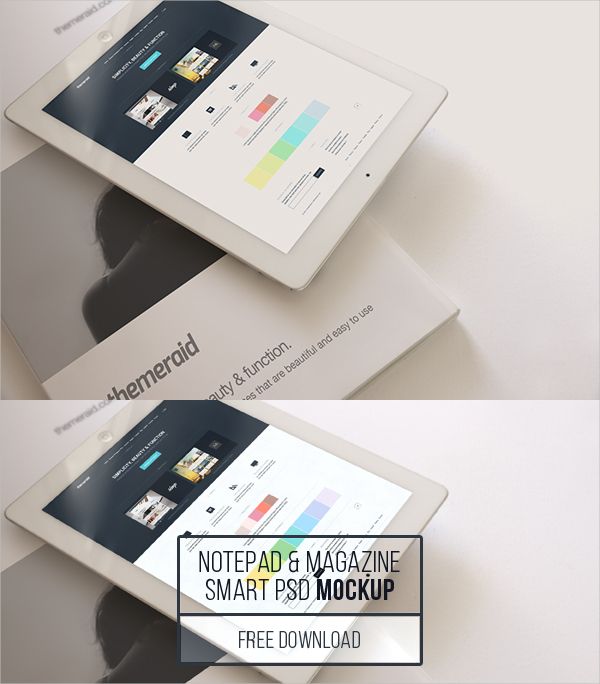 Fashionable InDesign Magazine Template
New Creative Free Mockup: Magazine Template
Fugi InDesign A4 Print Magazine Template
Aren't these attractive? The abve mentioned layouts can enhance the look of your website and make it worth a read. Try them with your designs and flaunt your magazine with the awesome designs. In case you need more web designe for magazines, you can loook them up on our website!