Print
14+ Free Download Cover Templates in MS Word 2010 Format
Have you ever seen a project or a book or even an album without a cover? The answer is no. A cover is the outer layer of any kind of document and it basically has two purposes. One, it protects the material inside. If it is an important project, then a cover is a must in order to protect the actual project from harm. Two, the cover sets the tone for the whole project. One glimpse at the cover will tell the reader or the recipient what the project is all about. It gives an idea of the material inside, and immediately an impression is formed in their minds. You can also see Free Cover Letter Template. And as they say, the first impression is the last impression.Why do you think book covers are so intricately designed? Or why do producers pay such a lot of attention to album covers? It is one of the most integral aspects of a project, book, album or anything else. A cover will contain of the name, the name of the persons involved and an attractive design. For such amazing covers, you need to get your hands on Cover Template samples.

Free Download Binder Cover MS Word Format Template
yoj.thecaddy.in
Report Cover Template Free Download Word Format
justicecenter.ny.gov
Personal Statements Cover Template Free Word
dornsife.usc.edu
Email Cover Template Free Word Download
myinterfase.com
Well Labeled Cover Letter Template Word
Easy to Edit Cover Letter Word Format Template
Perfect Cover Letter Word Template
Beautiful Cover Letter Word
Fully Editable & Customization Cover Letter Word
Best Printing Word Format Cover Letter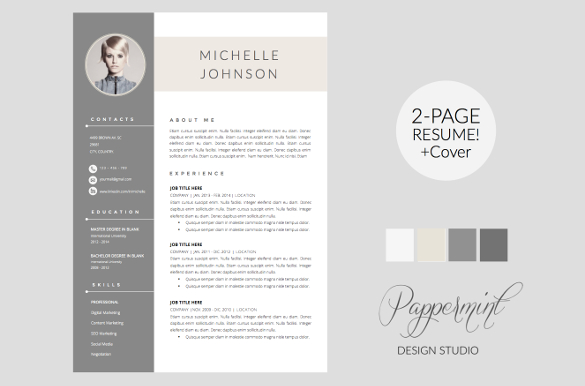 Best Word Format Cover Letter Template
Simple Word Format Cover Letter Template
Classic Cover Letter Word Template
Cover Letter Word Format Elegant Design Template
> Types of Covers
There are several kinds of covers that are commonly used-
Book cover– No matter what people say, books are judged on the basis of a cover. What is the first thing you look at while buying the book? Wouldn't you rather buy a book with an attractive Design Book Cover than one with a sloppily designed, shabby one?
Album cover– All your music albums have well designed covers, don't they? These usually consist of a striking background, the name of the album, the artist's name and there is usually an image of an artist as well. The album cover is the first thing people notice while buying an PSD Album Cover.
Project cover– In schools or your place of work, you are expected to create and submit projects on a regular basis. All projects, irrespective of the purpose, will have a cover. This cover needs to have a formal and professional look. It will contain the name of the project, and the names of the parties involved.
> Why Should You Use Cover Templates?
Creating a good and well designed cover is of the utmost importance. But wouldn't you rather spend your precious time on something productive like improving the project itself than on designing the cover? But you cannot ignore it completely, can you? While in such a dilemma, you can check out some cover Templates in Word. These templates already have a fixed format, based on the type of cover. You can select the template based on your needs, and download them. Once you download cover templates, you can edit or customize them to your heart's content.

> How To Create Attractive Covers?
Planning to design a cover? Well, these are a few things you must keep on mind while selecting cover template word doc
First and foremost you must decide what you want in the cover. Do you just want the name of the project or book? Or do you want attractive designs in MS Word?
Visualize the cover before you actually start off. It is important to have a clear idea in your mind before proceeding. A look at the bigger picture will motivate you to create a fantastic cover.
Decide on the layout of the cover template on word. Think out of the box, there's no point in sticking to the conventional forms. Try something new that is sure to be appreciated by the recipients.
Be clear, precise and straightforward. State all that you need to in a concise manner so that the message is conveyed without difficulties.
> We Can Help You!
At template.net, we have a wide range of book covers, album cover templates for word, CD and DVD covers in store for you. So, let's get started!