You are now able to download blank postcards templates from the Internet which are available in the convenient landscape format. These postcard templates are entirely customizable and you are able to print out as many as you need, which means that they are perfect for display work.The best aspect of the blank postcard template is that it is available entirely free of cost and you can download it as many times as you require.Most of the print templates may be found on the web in a variety of sizes as well as file formats. Not only are they easy to use but customization is also made easy. You can also see Birthday Postcard Templates.
Corporate Business Postcard Template
Download
Event Planner Postcard Template
Download
Multi Purpose Business Postcard Template
Download
Construction Business Postcard Template
Download
Business Marketing Postcard Template
Download
Catering Business Postcard Template
Download
Photographer Business Postcard Template
Download
Small Business Postcard Template
Download
Promotional Postcard Template
Download
Blank Postcard Template Free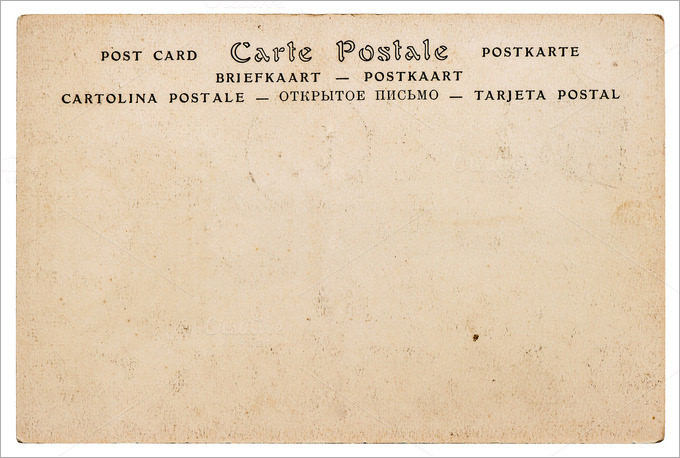 If you do not want your postcard to look conventional or typical, you can go for this template, which has a retro feel. You can add your message or even a cute hand painted image to the blank space.
Blank vintage postcard With Edges
What is a postcard or a letter without these classic borders? Add a vintage look to your postcard by downloading this template. You'll have sufficient space to include images and message on the card.
Free Printable Postcard Template
A very simple postcard template, it has a minimalistic design since there's hardly anything on top. You can add a stamp and a message in the blank spaces provided to personalize it.
Blank White Index Postcard
Do you have an artistic temperament? Then you can design this postcard just the way you want to. You will be downloading a blank postcard, which you can transform into an extraordinary one.
Postcard Blank Template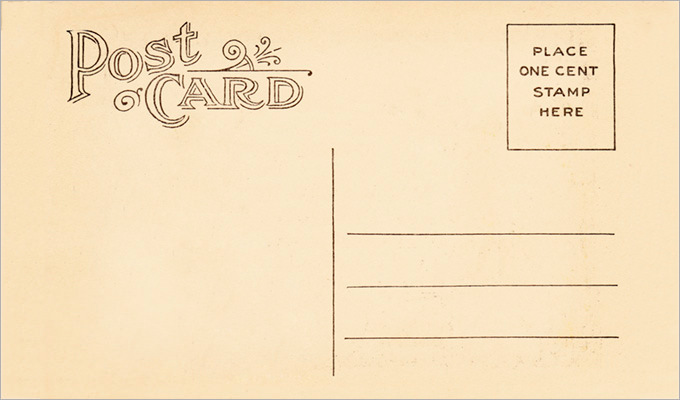 This postcard template allows you to include a stamp and a short, cute and personal message in the space provided. You're free to design the rest of the card the way you please.
Blank Postcards Set of 10
This template is a set of ten postcards, if you're planning to send out a message on a bulk. You can design each in a distinct way to make it personal and attractive.
Standard Postcard Template
This is the standard template followed by most postcards. However, if you believe in adding a personal touch, you may customize the blank space in the postcard just the way you want.
Blank Message Postcard and Bouquet of Flowers
A postcard containing a heartfelt message and a personal image, along with an adorable bouquet of flowers would be the perfect way to send your love and surprise your loved one.
Plain Postcard Template
Are you planning to send a postcard to someone notifying them of something urgent and important? Then you can download this template. It has a no nonsense look, with adequate space for your important message.
Blank Template of Folded Postcard
A folded postcard allows you to accommodate more in your card than ordinary ones. You can design the front portion with pretty designs and hand painted drawings, and on the back side you can add the message.
Neon Aqua Blue Bright Blank Postcard
Pink Rose Blank Postcard
Blank Postcards Printable
Blank Postcard with Custom Photo
Blank Postcards Digital Collage Sheet
Customizable Blank Postcard
Colourful Blank Postcard
Black Blank Competition Entry Postcards
Old Blank Postcard
Floral Post Card Free Vector
Blank Vintage Postcard
Snowy Beach Blank Postcard