The construction industry does not only deal with one process. There may be other companies and buildings that these companies construct that undergo a lot of construction processes before completion. When you take into consideration all these processes, you will want to portray a common language that is understandable to all, most especially your clients or even just those prospective clients.
Your service in the construction industry must be well recognized and well represented. It should be able to come up with advertisements that are convincing enough. Using Innovative Ad Banners for your construction advertisements will surely do your company a favor.
131+ Construction Business Templates in PDF, Word, Excel, PSD, HTML5, WordPress, Google Docs, PowerPoint, InDesign, Apple Pages, Google Sheets, Publisher, Apple Numbers, Illustrator, Apple Keynote, Google Slides - START DOWNLOADING
Construction Zone Banner Design
Download
Construction Building Banner Template
Download
Construction Website Banner
Download
Personalized Construction Banner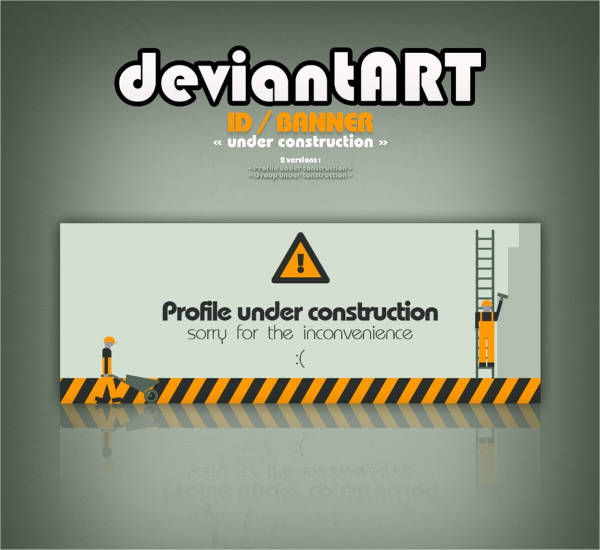 Download
Construction Engineer Banner
Download
Banners for Different Stages
Construction banners should not only come in simple ones. These banners should be presented with creativity to send out the right message. And since the industry goes through a lot of processes, you would not go wrong with creating banners for different stages of the construction process. You can make banners for undergoing construction, contracts still under negotiation, or even status of buildings for demolitions.
In this manner, you are able to portray correct information that is visible to your clients and your prospects. Check out these Banner Templates for all other stages and processes of construction you would want to be transparent about:
Ongoing construction. While most clients do not see your company's progress without seeing what you have already built, it is best to put up banners on ongoing construction sites. It would definitely reflect transparency to your clients and that you're keeping them involved throughout the building process.
Websites. Your company will have a website that has to be updated with all your information regarding the process of your construction—that is a given. Your website must present a banner that represents your quality of work, what your construction firm offers, and client testimonials that will often serve as sales pitch to future and prospective clients.
Engineer banners. Of course, you would also want to be transparent about the heads working behind the construction of your buildings. It is only right that these people must be well presented as well.
Abstract Construction Banner Design
Download
Construction Workers Isometric Banner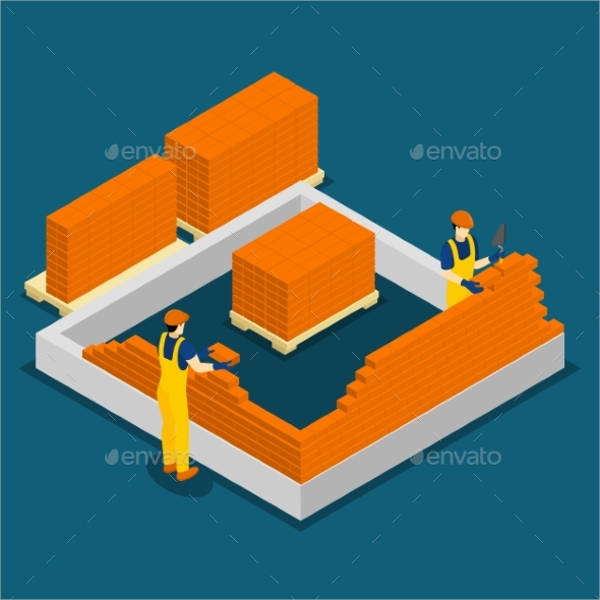 Download
Construction Web Banner
Download
Birthday Construction Banner
Download
User Banners to Advertise Your Firm!
With the quality of work in your construction company, you might want to make banners that represent everything credibly done in the company. There must be accurate information in advertisements that could be your client's closest point of reference. You would not want your company to be known only for what it is currently working on but, of course, you would want your company take the right credit for your efforts.
Why don't you make use of these Banner Ad Templates that could help advertise anything your company has achieved in the industry? Here are some possible information that you can add:
Completed projects. You might want to show your clients of your company's achievements, and you could actually give them an idea of how much your company has already completed in construction.
Clients. You could also give them an idea of who your other clients are or perhaps who you're working with for other projects.
Ongoing negotiations. Your clients will need ideas of ongoing negotiations that your company is currently making deals with. Both company and client should work hand in hand for transparency.
The best ways to showcase your businesses is only through best presentation and best credentials. Once this has been established, you will never lose your clients in the industry.