There's something about wearing a name tag that just makes most people want to shudder. It doesn't matter if it's one of those sticker types they give you at conferences or one of those of the plastic variety you clip on your collar or hang on a lanyard. What matters is that, for some odd reason, they just seem to be really cringe worthy.
However, believe it or not, name tags are actually quite important and serve a purpose of their own. But, then again, you already know that, or you wouldn't be here. Take a look at some of the plastic name tag designs we have available on our website. For more options, you can also head over to the Printable Tag Templates.
Engraved Plastic Name Tag
Download
Blank Plastic Name Tag
Download
Cheap Plastic Name Tag
Download
Personalized Plastic Name Tag
Download
Free Printable Plastic Name Tag
Download
Why a Name Tag?
Having established that, although name tags can be tacky no matter which Name Tag Templates you choose, they are nonetheless important, you may be asking yourself, Why exactly?
Name tags project openness, honesty as well as professionalism. In the service industry, in which employees interact directly with customers, these are qualities that will make customers feel at ease, therefore making them more likely to return.
Name tags can also do away with the awkwardness of not being able to remember someone's name when you're in a seminar or conference attended by mostly strangers. Name tags break down some touch-me-not wall, and the warm and inviting quality they have makes it easier for the participants to build new friendships as well as enhance their professional network.
In small organizations, like a club or Bible study group, new members or visitors usually feel alienated and anxious if they are expected to remember a ton of names on the get-go. To avoid this, members of the group should wear name tags in all meetings.
In the office setting, where unity is of utmost importance, name tags can contribute to the wearer's feeling of belonging, allowing them to feel just a little bit more invested in the company.
And because you'll most likely be using them quite often, go with plastic name tags instead of settling for the less permanent sticker variety.
Plastic Dog Name Tag
Download
Plastic Hanging Name Tag
Download
Plastic ID Name Tag
Download
Plastic Lanyard Name Tag
Download
Round Plastic Name Tag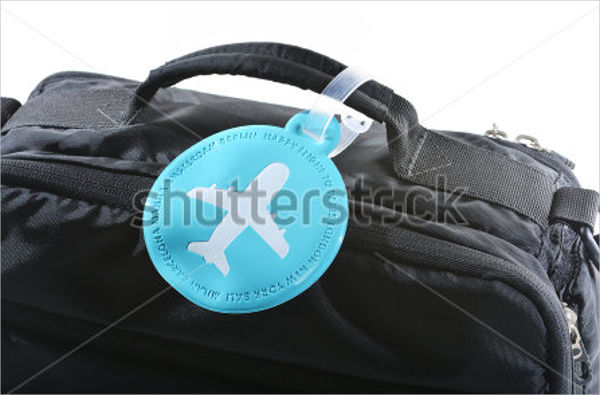 Download
Name Tags for Days
Knowing that name tags are not as passé as they are thought to be, when and how exactly do you use them?
Travel bug. Having lost luggage is probably the worst mishap you'll encounter on your travels, especially if that particular luggage contains all the important documents you need. A name tag may not keep it from getting misplaced; however, getting lost luggage back will be easier if you have a name tag that includes your contact details and address.
Corporate reality. Company-wide meetings and open forums are only some of the times in which name tags may come in handy. Knowing who's who in those meetings will save people from the embarrassment of mistaking one person for another (heaven forbid you mistake the CEO for IT support).
School days. In case there are new students or new transfers in the class, the teacher can break the ice just by handing out name tags on the first day of school. Name tags can also be useful for school activities in which students in all sections or year levels are jumbled together. It will give them the opportunity to make friends and not feel as left out as they would if no one remembers their names.
A dog's life. Although they have displayed their loyalty in numerous occasions, dogs also have the tendency to stray. With a name tag detailing all the necessary information needed for its safe return, you don't have to bother with those Have You Seen My Dog? posters.
For tags of another kind, head on over to our Gift Tag Templates listing.