Scratching your head as in what to choose to enhance the look of your business website? Well, you have a reason to be happy now with the advent of top quality Joomla templates. Some of the best business Joomla templates are available free of cost in the web.With the help of these templates, you can transform the design of your business website and take it on to a different level altogether.
Responsive Business Joomla Template
Corporate Business Joomla website Template
Business Plan Joomla Template
Business Venture Joomla Website Template
Responsive Joomla Business Website Template
Global Business Joomla Theme $30
The global business Joomla theme is a beautiful and visually stunning business joomla templates that looks really beautiful and will be the first and only choice for all the smart businessmen.
Social Joomla Business Template €39
The social Joomla Business template is a superbly designed and awesome looking business Joomla template that you can use to create an integrated social network site encompassing the most popular sites.
Responsive Corporate Business Joomla Template $48
Free Premium Shaper Maxima Business Joomla Template
The free premium shaper maxima business Joomla template is a simple and elegant business Joomla template that can be used by every business who wants to explain their business in details.
Interior Business Joomla Template $30
If you are an interior designer who has started his own business, then you have to have the interior business Joomla template which will surely boost the interior designer's business.
House Build Business Joomla Theme $48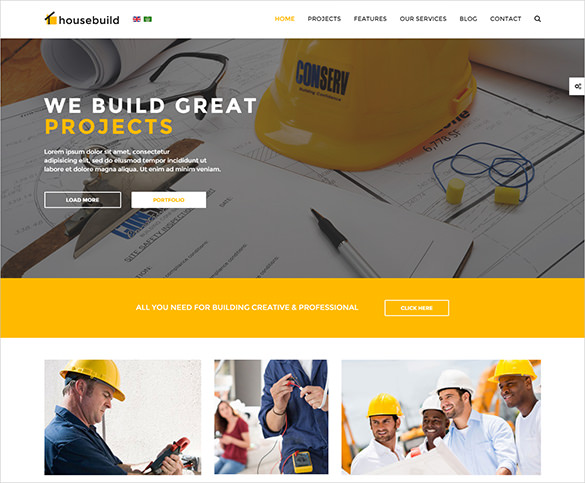 The house build business Joomla theme is a wonderful and beautifully designed business Joomla template that you can avail for $48 and will be the first choice of the house building business website.
Amazing Joomla Business Theme $49
Crafted on a beautiful design Amazing is an excellent choice for business website loaded with several features. This responsive design comes with parallax effects to give more visual effects to your website along with other features like website sliders to present various information and latest products, the theme also had advanced theme options and works on major browsers.
Premium Responsive Business Joomla Theme
Built on a responsive layout, Premium theme comes with a professional outlook and to clean design to give better experience to your customers. The theme is equipped with a page builder, theme options and revolution slider. Along with the admin panel the theme also has blogging options, social media icons and drop down menus.
Free Professional Business Joomla Theme
Skillfully crafted for startups and business websites, Professional is an excellent theme built on a white background. This multipurpose Free Joomla theme is a clean design with modern features and is available for free download. It comes with layout builders, mega menu, header background, link colors, social options retina images, and free update option.
Corporate Joomla Template $39
A clean, modern and professional design for business websites, Corporate is packed with several advanced features.  This fully responsive design supports many customizing options along with Carousel gallery scripts, maps and other features. This popular template works with major browsers, and also features drop-down menus, social options and is packed in PSD.
Transport Business Joomla Theme $30
Transport Business theme is appealing deisgn for transport companies, with its eye catchy design and cool color tones. Built on bootstrap design, the theme comes with advanced theme options, cross-browser compatibility, Google maps and web fonts, social options, sortable gallery, drops down menu, admin panel and is search engine friendly.
Responsive Business Joomla Template $48
Enabled with unlimited color schemes, last works extension feature, circle contact option, youtube, maps, audio player, Responsive Business template is a unique and clean design for your business and startups website themes. Designed on a responsive layout the theme is extensively documented and works in all major browsers.
Businesses and Agencies Joomla Template $119
Business Multi Purpose Joomla Template $48
With unlimited layout configurations, Business Multi Purpose theme is a premium design for business websites and creative artists. Enabled with drag and drop page builder, the theme is built on bootstrap design with numerous home pages options, advanced theme options, customizable background options and is easy to use.
Architecture Business Joomla Theme $43
Architecture is a powerful and advanced theme for construction business, buildings and architecture designs. This clean and modern website is built on highly responsive design with features like smooth-scroll options, retina images, and dedicated blog pages, along with SP page builder and is optimized for speedy browsing features.
Business Pro Joomla Theme $49.99
Built for business and corporates uses, Business Pro is a highly customizable theme with many features to provide a professional outlook to your business website. The theme is incorporated with features like Google fonts, font resizer options, parallax effects, cross-browser compatibility and drop down menus.
Business Store Joomla Theme €39
Splendid Business Joomla Theme $37
Premium Simple Business Joomla Theme
Premium Profesional Business Theme
Cargo Business Joomla Theme $48
Corporate Business Responsive Joomla Template $75
Interior & Architecture Business Joomla Template $48
Cargoland Business Joomla Template $75
Modern Advertising Agency Joomla Template $75
These templates are some of the best around which can give your website a dynamic and professional look like never before.They have a huge variety of themes and they can also be micro classified into many other business websites as per the line of business.The output will be of premium quality with all the user friendly drop down menus and plugins that you can possibly think of. These templates are user-friendly to the core so that one can easily navigate through the different panels without much difficulty.These templates are ideal for corporates and business set-ups since through them the organizations can effectively communicate their messages to the outside world. So go ahead and surf the web to get in touch with sizzling Joomla templates as quickly as you can.