Feminine websites usually feature cute elements and girly design. These days' fashion and beauty websites are quite popular. Giving a feminine appeal to an online shopping site can really help in attracting new site visitors. Here are 12+ feminine website templates that we have listed for you to build your own fashion or beauty site:
Isabelle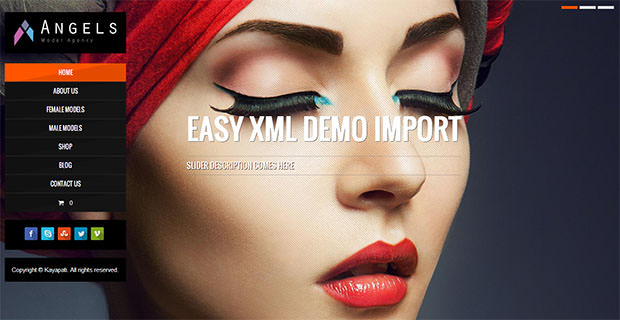 This bold and chic website design is very suitable for building a site on style. Features like grid layout along with eye-catching auto-image slider do well in giving it a feminine appeal. With no sidebar, this template can be used to display full posts.
Malar
Fineliner
If you are looking for a website template for business site that adds a dash of feminine appeal to it then this template will serve your purpose. The distinctive menu along with its simple design can be a wonderful template for your business website.
Marjetka
Mommerce
If you desire to start an online shopping site, this is an ideal site for you. It can be customized with nine in-built skins. Whether you are a novice or expert, you can get started with your website in no time.
Munditia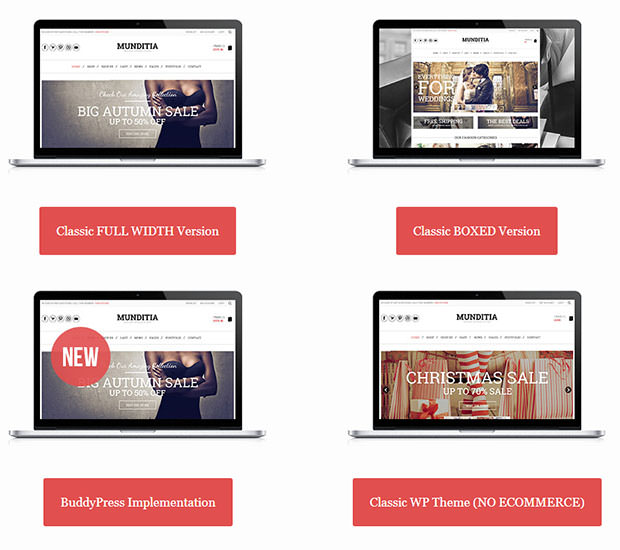 Munditia is an ideal theme for making a feminine based online store. The design is quite clean and neat and it is quite suitable for any type of online shopping website. The Page Builder feature of this template easily allows you to build your website and pages to it seamlessly.
Casablanca
If you want a theme that can make your site visitors stay longer on your site and display your products beautifully. It comes with an amazing video header option and you can customize according to your needs.
PixelPower
It is a fully responsive template that has a very neat appeal and appears quite contemporary. You can use it for building any kind of website. The website built with this template easily adapts to display screens of any size such as mobile and desktops screens.
Tribe Coach
Braxton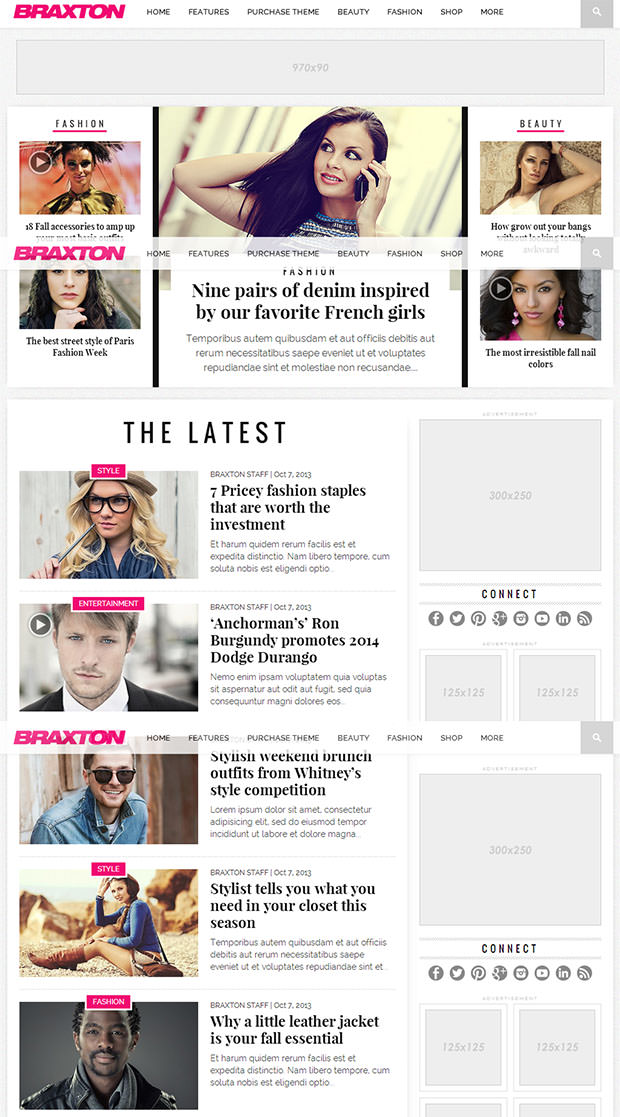 It is women centric magazine template and has been also awarded by Forbes in 2013 as one of best paid WP templates. It comes with features like fully responsive design, custom wallpaper, Google fonts, featured slider and many more.
The Stylist
For sites that specializes in makeup, hair styling, and fashion, it is an ideal theme. The feminine style template appears very professional and is built to give display your content with maximum exposure.