Responsive full screen website templates are mainly for those with a creative website in mind. These work best when used by photographers and portfolio websites. These templates feature a full background image which is customizable; this keeps a unique and elegant touch to your website. These fullscreen joomla website templates include many premium features such as layout short cuts, full screen sliders and more.You May also Visit Popular Joomla Fullscreen Templates.
Crimzon Website Template $45
Full screen Photography WordPress Website Theme $59
This website template to maximize photographs and is WordPress based with easily changeable themes and images. This template includes a business page with contact info, but is mainly aimed at expanding photographs for sales.
Full-Screen Christmas Website Template
One Page Full Screen Tumblr Theme
Floor Materials Store Magento Website Theme $179
Full screen Background Website Theme $54
This WordPress based template for a full screen website is available with customizable images and content. The homepage of this template provides links to layouts, portfolio and other sections that can be customized as well.
Full Screen Weight Loss Website Theme
FullScreen WordPress Website Theme $49
Maximize Photography Website Template
Full-Screen Salon Elegant Theme
Interior Design Website Template
Skydiving Website Template
Studio Light WordPress Website Theme $75
Photography Portfolio HTML5 Website Template $17
Fullscreen Studio for WordPress Website Template $59
Agriculture Full-Screen Website Template
Full Screen Gallery Website Theme
Fullscreen Multi Concept Theme
Full screen Background Portfolio Website Theme $17
¬>
Corporate joomla Website Template
Full screen Restaurant Website Theme & Template
Responsive FullScreen Website Template $49
Fullscreen Single Landing Page Template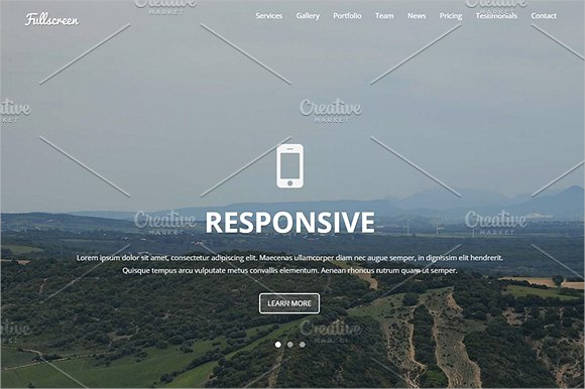 Security Responsive Website Template $45
It has a responsive design which helps users navigate the site through any device. For most of the templates, the resolution is adjustable which helps in the viewers getting the best experience possible. There are also featured sliders available to highlight the important stuff on your webpage. This makes sure that no important information is missed. There are many top homepage layouts available in these themes to give the most elegance imaginable.You May also Visit  Stunning Fullscreen Drupal Templates. These full screen drupal templates are free to download and easy to use. With their growing reputation for being the most stylish template designs in the market they are becoming popular even among business companies who want a sense of style along with premium features which will make their company website stand apart.