Nowadays if you want to conduct your business, you may need alternative tools to give you more options. One of those could be blank orders which would make it possible for your clients to place orders remotely than they otherwise could. After all, one convenience of modern life is precisely the option of doing one's shopping from a distance, so it would be wise to offer this choice to your customer base.
When it comes to offering such choices you would do well to have a number of different ones to give your customers greater convenience. This can include online food ordering and delivery websites if you want to offer online options, but that is hardly your only choice. If you wanted to use physical documents, then you could also make use of sample delivery orders to help you. You may also see Order Templates.
Delivery Order Template
Food Delivery Business Plan Template
Delivery Order Samples
Food Delivery
hdfoster.com
Shipping Order
emiratesislamic.ae
Sample Delivery Order Form
heritagenaturalbeef.com
Delivery Order Templates
Simple Delivery Order Template Download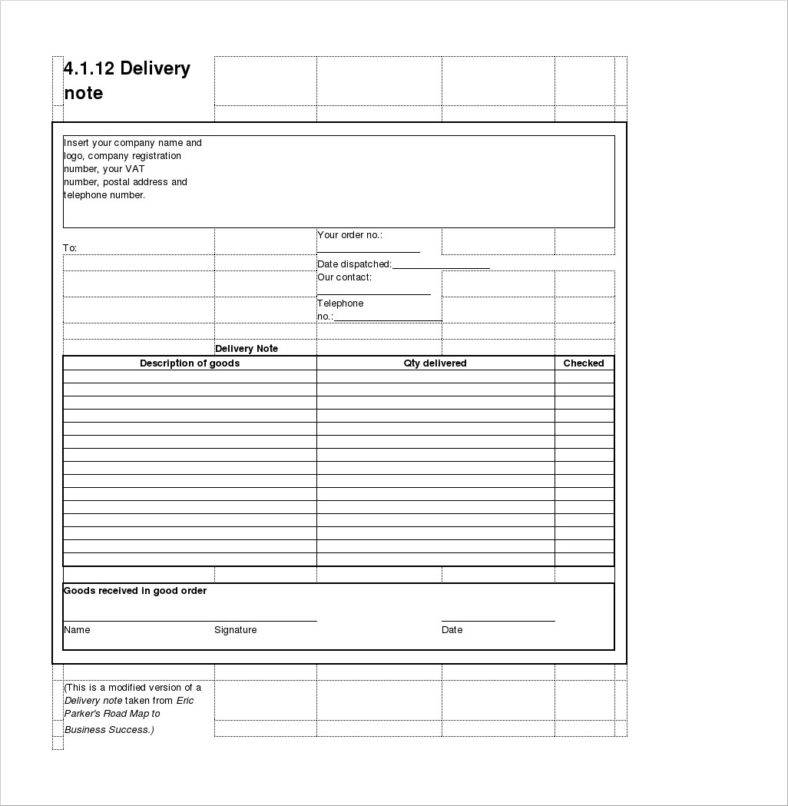 bluecranefinancial.co.za
Pizza Delivery Order Template
student.cs.uwaterloo.ca
Delivery Booking Order Template Example
rand.com.au
Significance of Delivery Orders
While you do have the option of using delivery orders, you may also wonder how they can be significant to your business in particular. However, there are some elements of delivery order templates that can prove to be useful tools for your own business. It would be a good idea to take such factors into account so you can understand how to make the most of your own delivery orders.
Lists Intentions
The most basic function of sample delivery notes and other documents like them is that they announce an intention to order something. Like any business transaction, clients would need to express a basic desire to buy something. Were you to offer delivery orders yourself, this would allow you to give your clients more options for patronizing you, which may very well draw in more business.
Remote Ordering
By virtue of using delivery orders in the first place, your clients need not be limited to coming in person whenever they need to buy something. After all, the delivery orders allow them to place orders without actually having to come to you. It would be enough to simply fill up the order and send it to you. While this may translate to more effort on your part, if you have the infrastructure to support deliveries then that should not be a problem.
Ensures Payment
Many delivery orders also function as delivery receipts and feature payment methods and instructions so as to be sure that your clients know how to pay you. This allows you to rest easy concerning payment, which could be problematic with regard to deliveries you may make. After all, if you were to make deliveries without assurances of payment, then you may well go to the trouble and expense of placing orders without receiving payment.
Assists With Ordering
Delivery orders can also feature lists of items that your business has available. This can serve as an extra aid for your customer base, which can provide more incentives for patronizing this aspect of your business. After all, your clients may need a bit of help finding out exactly what your business has to offer fso they can find out what they want from you.
Provides Addresses
One important aspect of making deliveries is having the correct addresses at all times so as to be able to know where to send them all. After all, knowing where to send such items is an important aspect of the job, particularly if you want to build a reputation for reliability. Thankfully, the orders themselves can feature those addresses so as to make it easier for you to know where your items need to go.
Blank Delivery Orders
Free Template for Goods Delivery Order Form
detrack.com
Invoice Template for Delivery Order Excel Form
sbs.nhs.uk
What Needs to Be Included in Delivery Orders
In all delivery note templates there are a number of elements that need to be included. This is, in a way, necessary so as to make sure that your resulting documents are as complete as possible. This serves to ensure that the delivery orders contain all the information needed for them to do their jobs completely. Some of these necessary components include:
Client's Name
One of the most important elements of any transaction is the client's name. With that in mind, your sample order sheets should be sure to include this for several reasons. One of those is that you need a way to identify a given client with their order so they can coordinate properly. You would also need to know your client's name so as to know from whom you should claim your payment.
Delivery Address
The delivery address is another important piece of information you would need for any transaction. After all, you would need to know exactly where to send the items being ordered so as to complete the transaction. The delivery address may also be the same as your billing address, so it would be necessary to know this so you can follow up on your payment.
Date of Dispatch
In the case of any orders that may take some time to arrive, it would be wise to include the date of dispatch so as to let your clients know when the delivery set out. This information can imply a delivery date so as to keep your clients informed. This also serves as an assurance on your part that you have released the item, and that it is indeed on its way.
Order Number
Your delivery orders also need to include an order number as this serves to make it easier to track particular orders. You may even combine the numbers with order tracking templates to make it easier for yourself and clients to keep track of deliveries so as to be assured that they are still on their way. Order numbers can also be used to refer to particular orders in case you need to locate them in the future, such as in the case of disputes or inquiries.
List of Items
It would also be necessary for your delivery orders to include a list of the items being ordered. This serves to make the order more specific, as each order could be made more distinct by including what items this particular client ordered. This also makes record-keeping easier, as it becomes easier to determine what items are associated with a given transaction.
Quantities
If you are going to include what items were ordered, it would also help to include related details such as quantities. This can serve as further information to specify each transaction, as well as lists the precise quantities for ease of record-keeping and transference.
Prices
If your delivery orders are also meant to serve as receipts, the job could be made much easier if you were to include the exact prices of items ordered. After all, this information could make it more convenient to tally the total cost of the transaction. It should be much easier to be accurate if you were to combine this with other information like quantities so you can to be more precise in your accounting.
Payment Information
Delivery orders also ought to include clients' payment information for the sake of convenience. By including this information as early as the order itself, you are able to give yourself some assurances that your clients can pay, as well as find out exactly what their chosen method is so as to prepare ahead.
Verification Signatures
This is necessary, no matter what form your delivery order takes. After all, it may be necessary for you to have your delivery verified at different stages. For example, you might need to have your client verify the order upon delivery. In that case, it would be wise to construct your order documents appropriately so as to prepare for such events.
Delivery Order Examples
Grocery Delivery Order Excel Template
brown.edu
Booth Delivery Order Form
oafc.on.ca
Tips for Making Delivery Orders
In order to make sure that you are using your own order forms to the fullest, there are a number of tips that you must to adhere to regarding such forms. After all, these tips are meant to ensure that you remember certain steps so as to improve the ability of the order forms to do their own jobs.
Keep your item lists orderly.
It is important that you keep your lists easy to understand for the benefit of your clients. To that end, it would be advisable to use order form Excel templates to make your forms. After all, the more orderly your forms are, the more enticing they would be for your clients.
Always remember identifiers in your forms.
It is important that you have a system to match clients to orders so as to streamline your ordering and delivery process. This includes using specific order numbers, correct addresses, and so on to make it easier for you to make deliveries in a timely, organized manner
Make sure that you include supplemental notices when necessary.
If you need to include any miscellaneous details in your order templates, do include them so as to make things easier for your clients. This can include any notifications concerning your ordering process or any disclaimers in the event of any problems.
Hopefully, these insights ought to make writing and using delivery orders much easier for you. If you do not use them already, you may want to consider doing so to give your clients more options for doing business with you.