While surfing on the Internet, surely you would have run into websites throwing a 404 Error. Well this error simply means that the page or portal you're trying to get in to has been removed or has been relocated to another website. Websites displaying a 404 Error are usually referred to as malformed or dead links. If your portal has been migrated to another URL or has been removed, tell your visitors about in it a fun way, use any one of the funny to hilarious 404 Error templates to convey the message. You may also see this Funny WIFI Names.
This 404 error leaves the user with an unpleasant feeling. The 404 error page can be customised if the page is larger than the 512 bytes. Many organisation use custom option for the 404 error pages. They use the best of humour and customise in a manner that it leaves a user with a smile. Have you heard of the quote " If life gives you lemons, make lemonade?" Here are the examples of 404 pages which conveys the same.
B3ta – 404 File Not Found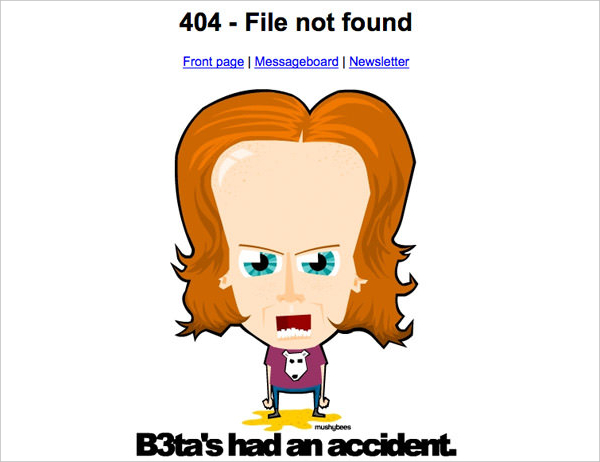 Source
Just informing, in case you didn't knew.
Tinsanity Funny 404 Page
Source
What a realisation. I did not knew until you told me.
24-4 Media 404 Funny Page
Source
And the fly is dead just like the website page.
CssTricks 404 Page
Source
Uh oh! Best suited to all the web designers and techies.
iFolderLinks 404 Kid Funny Page
Source
Did you felt the same way like the baby did?
Zivity 404 Page not Found
Source
And that is very sexy way of saying page not found. But wait, did you find something else?
Wufoo – Whoops That was unexpected
Source
Whoops! That was unexpected. You mean in real?
Rush68 404 Page Not Found
Source
This is the best among all. Need motivation and inspiration in life. Read that
Molome Funny 404 Page
Source
Perhaps that is the cutest way of saying page not found. Can you be any creative than this?
Jackrabbit 404 Error
Source
Yes! Go back. You are in the wrong path. Dangerous area ahead.
Blue Fountain Media 404 Error
Source
Try only if you want to get out of this link. If you are unable to rescue, there is always a back button.
Huwshimi Ninja 404 Page
Source
Don't try to catch the Ninja. Mind your own business and let us handle this for better.
Worrydream 404 Not Found
Source
Thanks for reminding that. How about sharing that smoke?
Hakim El Hattab 404 page Not Found
Source
All eyes on me, I better get going.
Lego 404 Funny Page
Source
Well, I sympathise with your problems. Deal with it, ALONE!
eHarmony 404 Broken Heart Page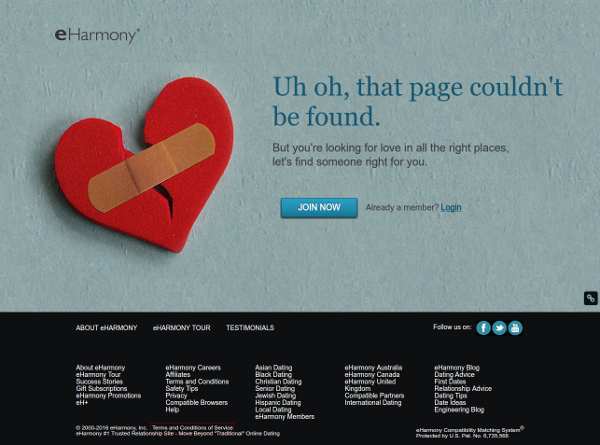 Source
For all the love seekers. How about trying this?
Nouveller Funny 404 Page Not Found
Source
That's a naughty way of telling me to buzz off. Those legs though!
Retardzone 404 Broken Link
Source
Oh yeah! I feel the same doing at your head right now.
Ferdaze Error 404 Page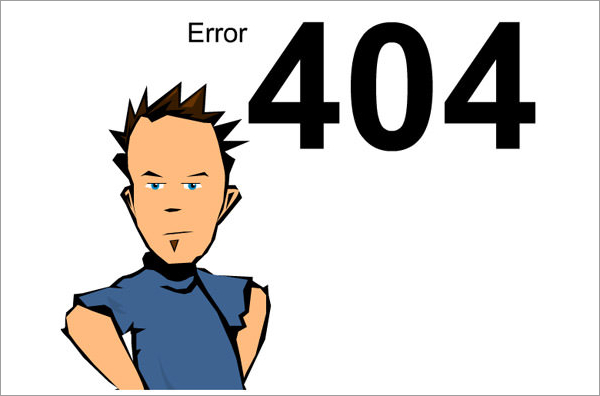 Source
You can't be so rude. Stop giving me that look. Right now!
Amorphia Apparel Flying 404 Funny Page
Source
I wish, even your page could fly!
Agens – 404 Got Lost in Space
Source
Without the travel. No that is cheating!