Inspirational
26+ Creative Animated GIF Designs
GIF – Graphical Interface Format. A fancy address to moving art. If you want to plant instant smiles on the readers' faces, placing GIFs is the easiest trick available. They consume less space compared to videos. Be amazed and inspired by these creative animated GIFs. They are literally awesome things you have ever seen. Unleash the real potency of GIF images and let your creativity go bold like never before with these. Any practice other than this to lure readers is just beating a dead horse.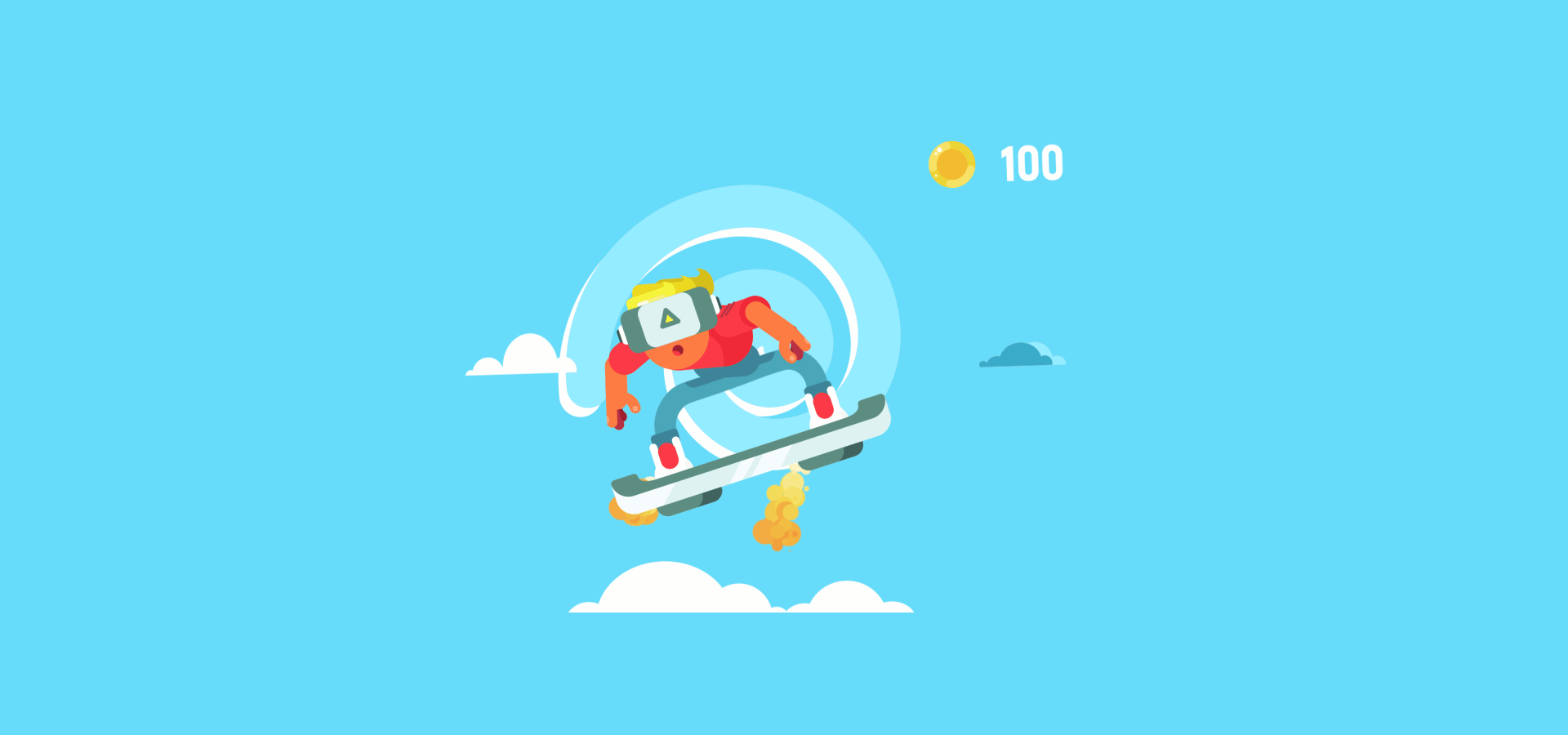 Creative Animated Cosmetics Tube Mock-Up
This Animated Cosmetics Tube Mock-Up costs $10. The pack comes with 3 animated slides and 6 still slides. All the layers are organized and editable via Smart Objects.
Funny Animated GIF
If Birds take an air journey, this is how it could be. In this GIF, the birds are so "humanish". While the front one is patiently reading a book, the back seat passenger bird keeps kicking from behind. You can use this for your Animated Logos.
Character Design Animated GIF
This is amazing. Age is just a number for people who are young at heart. An old man with a bald head is skating and that camera movement really sells.
Creative Animated GIF in Train
A moving tram with passengers in it. Three seated while one curvy lady is standing. Straphangers are common in urban areas. But let the ladies sit in the seats allotted to them.
Cartoon GIF Animation
Another imaginative GIF. This guy looks like the famous toon character 'Denver'. He is flying in the air using a hoverboard. Yes, it's the jet powered hoverboard with an Animated Background of iterative design.
Illustration Animated GIF
Which way do you nod? Here it is shown that the designers nod their head in one way while their peers – developers practice the gesture the other way. A humorous and funny image.
Steal Your Thunder
Every cloud has a silver lining. Everybody has their own talent to showcase. But here two clouds are tussling for one thunder. It all lies in the ideology. By the way, don't steal others' thunders.
Keep Your Chin Up
In this GIF, a school girl is doing treadmill with her bulldog, who is also dressed in school uniform. Show this to your kids when they are reluctant to go to school.
Hit the Nail on the Head
Digital Art GIF by Argodaemon
Icon Motion Animated GIF
Wallet PSD by Anton Badashov
Santa Snowman GIF Design
Baby Panda GIF Design
Funny Baby Girl & Dog in Summer
Barking up the Wrong Tree
Convert the static images to mini-narratives using these 10 clever GIF images. The collection also plagues you some ideas about Animated Google Doodles. Which one did you choose?
Digital Art Animation GIF
Creative Animated GIF by Chris Phillips
Motion Graphics Animated GIF
Creative Manimals Animated GIF
Branding Minimal Animated GIF
Animated GIF Fusion Dance
Manimal Lions Animated GIF
Simple Animated GIF
Statue of Liberty Animated GIF
Packing Mockup GIF Design
Animated GIF by Chris Phillips
So far so good. Isn't it? Hope they help you to bring the art to life. We all know that GIFs are incredible online. Let your standstill instructions wiggle with joy. They are so captivating that you won't be able to look away. Furnish your creative craftsmanship with these.