A poster is any piece of printed paper designed to be attached to a wall or vertical surface. Generally, posters include both textual and graphic features, although a poster may be either entirely text. Posters are designed to be both catchy and full of information. They are also used for many purposes, frequently a tool for advertisers, propagandists, protesters, and other organizations trying to convey a message.
Posters can also be used in celebrations such as weddings, birthdays, anniversaries, and even Monday Night Football. So if in case you are looking for a great wedding poster design, no need to look elsewhere. This page is perfect for you. Go ahead and check them out.
If you're planning a movie night with your friends, check out our Movie Poster Templates to add to the feel of a movie night.
202+ Wedding Templates in Word, Google Docs, Apple Pages, PSD, InDesign, Publisher, Illustrator, Google Sheets - START DOWNLOADING
Wedding Anniversary Poster
Download
Wedding Movie Poster
Download
Wedding Invitation Poster
Download
Wedding and Engagement Poster
Download
Vintage Wedding Poster
Download
Let's Tie the Knot!
A wedding is a ceremony where both couple are united in marriage. Wedding traditions and practices differ between cultures, ethnic groups, religious beliefs, and countries. Most wedding ceremonies involve an exchange of marriage promises by the couple, gift presentation (such as offering, rings, symbolic object, flower, money), and a proclamation of marriage publicly by an authority figure. Special wedding garments are always worn, and the ceremony is sometimes followed by a wedding reception. Prayers, music, or readings from religious texts are also usually incorporated into the ceremony.
Weddings can be in different types as well, depending on what the couple wants. There are a dozen variations for how and where to tie the knot.
Wedding Types
Religious ceremony. Takes place in a place of worship where the bride or groom is a member of the congregation.
Civil ceremony. Usually held in a courthouse, city hall, or judge's chambers and is presided by a judge or a mayor.
Destination wedding. Commonly held in a romantic location. Since this requires travel, the wedding festivities are intimate with fewer than twenty to thirty guests.
Group wedding. Referred to as mass wedding ceremony, the group wedding involves so many couples who legally tie the knot at the same time.
Proxy wedding. Though this is very rare as this type of wedding takes place when the bride or groom cannot actually attend the ceremony, generally because of serving overseas in the military.
These are just some of the wedding types that couples can choose depending on what they like.
To help you get started on making your wedding known to your guests, check out these Wedding Poster Designs on our website.
Wedding Chalkboard Poster
Download
Personalized Wedding Demotivational Poster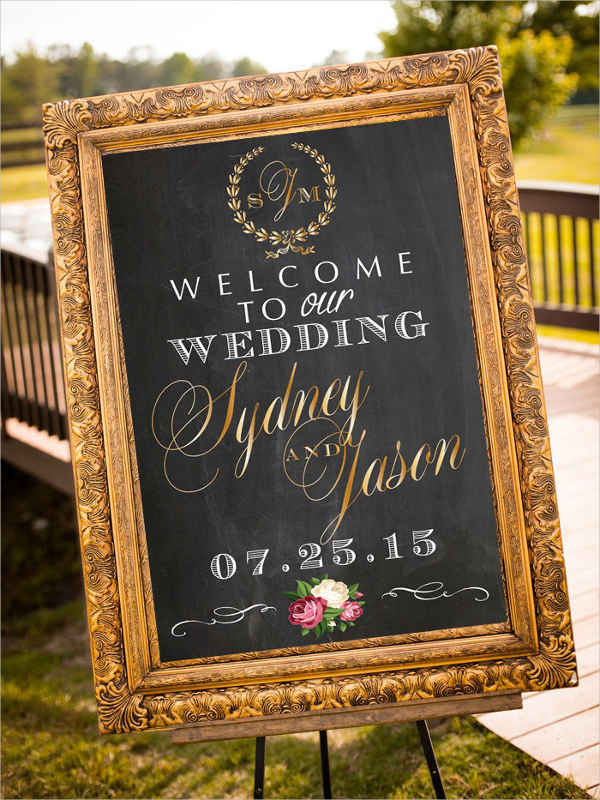 Download
Wedding Festival Poster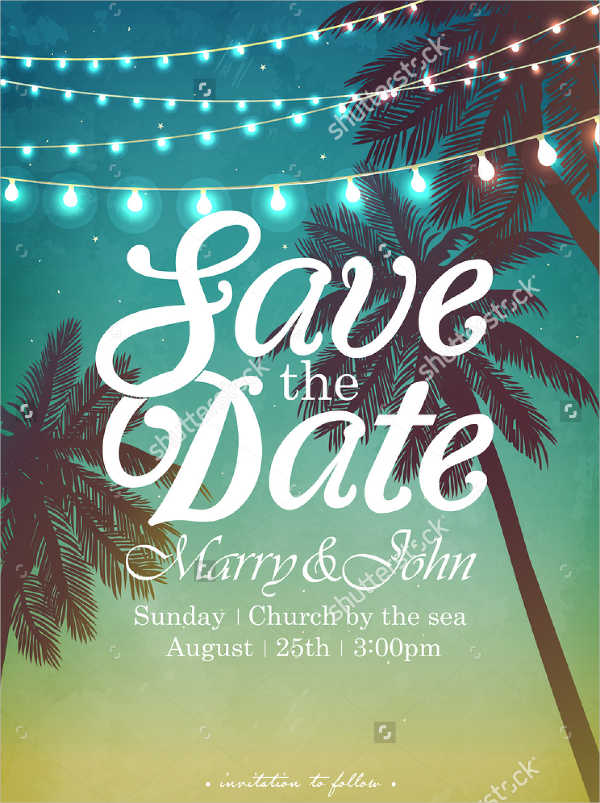 Download
Wedding Planner Poster
Download
American Wedding Movie Poster
Download
A Memorable Event
Wedding ceremonies are always followed by a wedding reception in which the practices may involve speeches from the groom, best man, father of the bride, and, possibly, the bride herself. The newlyweds' first dance as a husband and wife and the cutting of a beautiful wedding cake is part of the reception too.
This will be the most highlighted moment of every couple's life, a time where both are legally united and live together for the rest of their lives, in sickness and in health, through thick and thin.
Awesome Posters for Your Wedding
We all know how important wedding ceremonies are and how people need to be very meticulous and detailed when it comes to preparation—from theme planning, wedding designs, guests listing down to food choices, and invitations.
So talking about wedding designs, we've created 9 wedding posters with fantastic designs that will surely add more meaning to the ceremony. Our posters come with different layouts that will match your preference. Color choices are warm and elegant looking. And not just that, you can also edit them if you want to. These are all in an editable formats so you can ensure compatibility with most photo-editing software. So what are you waiting for? Download them now.
And if you want other poster designs, go to our Cool Poster Templates page.