The only justice you can do to your musical complications or event recordings is using attractive DVD covers. This is because current buyers make their choices based on the first impression of your disc. They do not tend to concentrate on bands and artists. Note that this trend is witnessed among both online and offline buyers. Therefore, you should strive to select high quality covers that suit website and prints. The following templates are worth their costs.
Wedding DVD Cover Template
Priding itself on its artwork is the Wedding DVD Label Template that contains its cover, two PSD files, high resolution, layers, editable elements, print ready files with bleeds at 300 dpi/ CMYK, and smart objects.You can easily download and use it. Download
DVD Album Cover Template
The premium DVD Album Cover Template features an artistic design for CD & mix tape albums that are useful online and in print. It comes with eight editable & customizable PSD files at CMYK/ 300 dpi.
DVD Disc Cover Mockup
Use the CD cover Template in sealing your disc mockups. It comes in diverse sizes and high resolutions. You can easily edit its vector illustrations using Shutterstock Editor or simply share the file online.
Purple and Pink DVD Cover Template
Seal your wedding recordings in the Purple and Pink DVD Label Template that is available for download in DOC & JPG formats. You can easily include your texts, venue, and prints and trims while adjusting the fonts & texts.
Corporate Business DVD Cover Template
The easy to use and print ready Corporate Business Album Cover Template features a help file, free fonts 300 dpi, CMYK color, layers, universal DVD size, album labels, and editable PSD files.
Bundle DVD Mockup Cover
Purchase the Bundle DVD Mock up CD cover Template that contains 12 professionally designed cases. They are realistic, of print quality, and feature smart objects, layers, folders, 300 dpi and Adobe PSD CS%+.
Floral DVD Case
Purchase the handmade Floral DVD Label Template available for instant download in ZIP format containing JPG & PSD files with WHCC spec. It features layers, editing, free fonts, and download links.
Graduation Ceremony DVD Cover and Label Template
Keep DVD recordings of your Graduation Ceremony in an Album Cover Template that features advertising, digital art, and graphic design. It is available in PSD format with editable layers, CMYK, 300 dpi, and bleeds.
PSD DVD Cover and DVD Label Template
The handmade PSD DVD Label Template for weddings requires Adobe Photoshop for editing and customization. It comes with a preview, covers, and labels in JPG and PSD formats.
Valentine's DVD Cover Template
Download the 11 by 7.5 inches Valentine's DVD Label Template that comes with named & organized layers, replaceable photos, editable files, help file, and CMYK colors at 300 dpi with bleeds.
Wedding DVD Cover
Download the Wedding Album Cover Template that contains .3 bleeds, free fonts, 300 dpi, and print ready format. You require Adobe Photoshop to modify its elements and resize it free of cost.
Blank CD or DVD Cover Template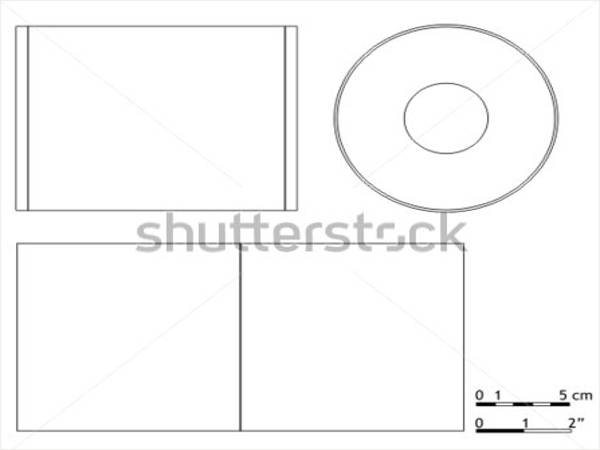 The Blank CD/ DVD album cover Template is easy to customize because you can add your details and use it for any event. It is downloadable in vector format of high resolution and many sizes.
Corporate DVD Cover and Label Template
Purchase and then download the Corporate CD Cover Template that comes with beautifully colored labels. The editable & customizable files feature advertisement & digital art, PSD files, 300 DPI, and CMYK colors. Download
Enhance your photography products with the handmade CD DVD Label Template for download. You will receive layered PSD files with editable texts and free fonts. This template is meant for personal use only.
CD & DVD Disc and Case Mockups
The CD/ DVD Disc and Case Mockups are professionally designed for your presentations. They come with layers at high resolution and you require Adobe CS5+ to adjust the elements of the PSD file.
Music DVD Cover Template
Black Case for DVD
Photographer DVD Label & Cover
Download
DVD Case & Label Stripes
DVD Disk with Cover
Photography DVD Cover Template
Nice DVD Cover & CD Label for Wedding
CD & DVD BLU-RAY Envelope
Premium DVD Cover Template
Download
Creative Wedding DVD & Disc Label Artwork
After recording your events, preserve them in beautiful DVD Cover Templates. This helps in delivering clean and classic files. Luckily, most of them are in standard universal sizes; thus, you are certain of your album's safety. Apart from keeping them, you can customize and personalize them for more effective marketing and distribution of your products.