Business Cards
22+ Lawyer Business Card Templates – Publisher, Illustrator, Photoshop
Lawyers or big shot advocates tend to go for business cards that would suffice to be handy in terms of distribution, usage, and accessibility. It not only helps you to represent yourself but your company as well. You may also see lawyer templates.
Lawyer business cards tend to run on the basis of its key elements and the business that it can deliver to its clients; hence much care is required when you select one for your use. You may also see Buisness Card Templates
Elegant Lawyer Business Card Template
Chalkboard Lawyer Business Card Template
Attorney Business Card Template
Law Firm Business Card Design Template
Chalkboard Attorney Business Card Template
Lawyer Business Card Template
Law Firm Business Card
Law Enforcement Business Card
Especially advocates tend to use a card of this sort for their business needs. You can easily edit the fully layered PSD files and color it with variations of red, blue, green, brown, black and white.
Classic Law Business Card Template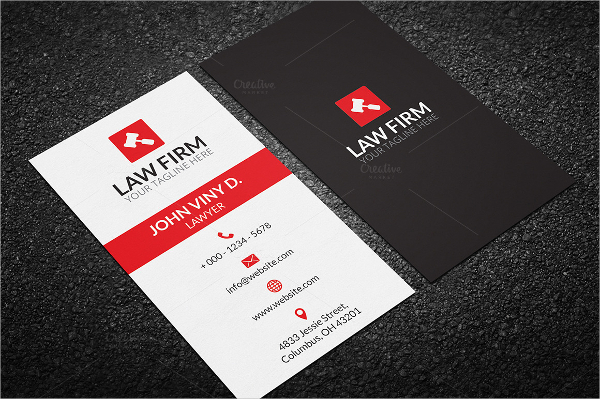 This particular template comes in the form of Ai and EPS files which can be easily edited and accessed by Adobe Illustrator. The file can be printed at ease since it comes in the form of CMYK mode with 300 dpi.
Legal Business Card
This is a basic example of a legal business card which comprises of a logo at one corner and the name of the firm on the other side. You can add your contact details underneath them.
Creative Lawyer Business Card
If you want to opt for a creative and clean looking business card for your law firm, then this template is for you to use. The file is editable in terms of colors and text layers.
Vintage Law Firm Business Card
This card comprises of very minute amount of space for its designer motif and the rest of it is to be used to fill in the required details. They can be inserted with a click of a button and printed in size of 3.5 x 2 inches.
Lawyer Professional Business Card
Black & White Business Card For Lawyers
Law Student Business Card
Law Firm Business Card
White Lawyer Business Card Template
Editable Business Card Template
Classic Lawyer Attorney Business Card
Law Business Card Template
Law Business Card Template
Metal Blue Attorney Lawyer Business Card
Lawyer Business Card Design Free Vector
> How can you use the Lawyer Business Cards?
If you are an advocate, a corporate lawyer or a barrister who practices law in courts or other kinds of corporate offices, then you can use this lawyer business card. Here, you will find different templates based on your designation or post in your profession. Getting your hands on the business card you like is really easy and just a couple of clicks away. Of course, you will have to include your personal details in the business card to make it your own. That is why these lawyer business cards have been kept relatively easy to use and are 100% editable. You can also see Fitness Business Cards.
> What are the uses of Lawyer Business Cards?
Anyone who works in the field of law will be able to make the most of these business cards. Here are some of the uses:
You can hand it over to your potential clients or even fellow lawyers so that they can contact you easily.
You can use it to create a good first impression. Leaving a good impression is always helpful in this field.
These business cards look really professional and come with a robust design. That makes them highly appreciated and sets the tone.
These business cards have been developed keeping in mind the needs of your profession.
> Why are the Lawyer Business Cards Professional in Nature??
The profession of law is serious by its nature. It immediately creates a somber and a solemn ambience. Naturally, as lawyers, you are expected to uphold this seriousness. Here, ordinary business cards would fail to have an impact. You need business cards that really capture the essence of your business as a whole and express the seriousness of your vocation. All the business cards that you see here have been developed by experts who are well aware of what such a profession entails. Each business card has been kept devoid of excess design and a degree of sophistication has been maintained.
The business card templates as discussed above can be put to use by lawyers, law firms and designers who want to create business cards on the basis of their profession. The collection comprises of various elements of design that will give you an idea regarding how to customize a template and transform it into something else. So all you need to do is scroll through them and decide on the design that will suit your needs. You can also see Military Business Cards.