Evaluation forms, like the HR appraisal forms, service the essential function of assessing employee performance in the company. This is to ensure that a minimum level of output is being maintained by the workers so as to ensure the smooth and proper functioning of the corporation. To the end, the HR department can make use of the templates that are mentioned in this article to quickly make evaluation forms that can collect data like the average hours worked, employee interest in the job, etc. with ease.
492+ HR Templates in PDF, Word, Excel, PowerPoint, Google Docs, Apple Pages, Google Sheets, Apple Keynote, Google Slides - START DOWNLOADING
HR Package – 215+ Documents in all Formats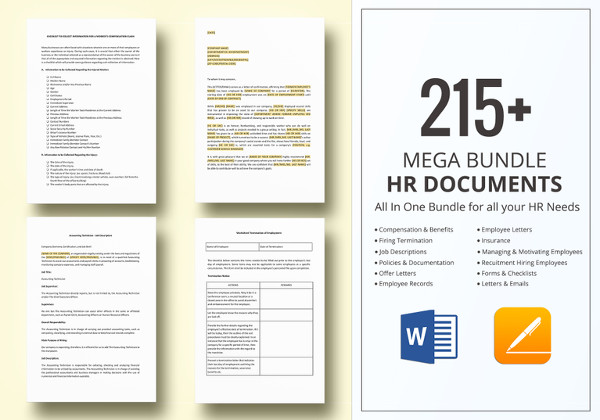 This bundle comes with HR documents for anything that you would ever want and need for human resources. These files are available for download in file formats like MS Word, Excel, Apple Pages, etc. with ease. Check HR sample evaluation forms for more. All you would have to do is download the template, edit and customize as per your needs and preferences Download the template now!
Staff Self-Evaluation Template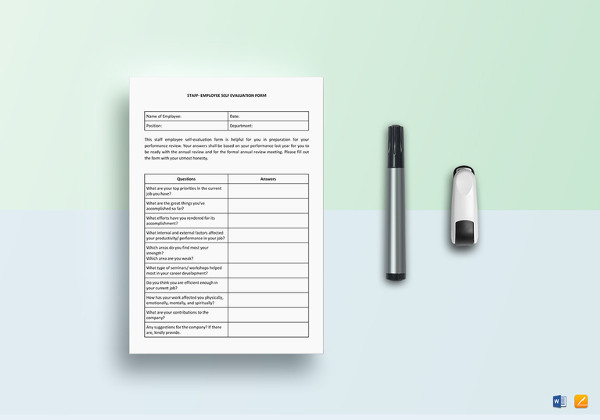 Make self-evaluations fast and easy with this help of this staff employee self-evaluation form template that is mentioned above. It is available in standard business fonts, so you can use professional uses also. Our team of expert designers makes the best, yet easiest templates that you can use on any electronic device. Since this template is available in many file formats like MS Word, Excel, Pages, etc, you have the liberty and the chance to pick the ones that suit you best. Just add your details and you are good to go!
Applicant Evaluation Form Template
Make your hiring process faster and easier with the help of this applicant appraisal form evaluation templates. Another added advantage if this template is that it is not just limited to the computer, but you can download it on any electronic device with ease. Save a lot of time and effort as you do not have to make a form all the way from the bottom up. Open and edit using any of the chosen app or program that supports MS Wors, Pages, etc. Check it out now!
Employee Training Evaluation Form
Sample Employee Evaluation Form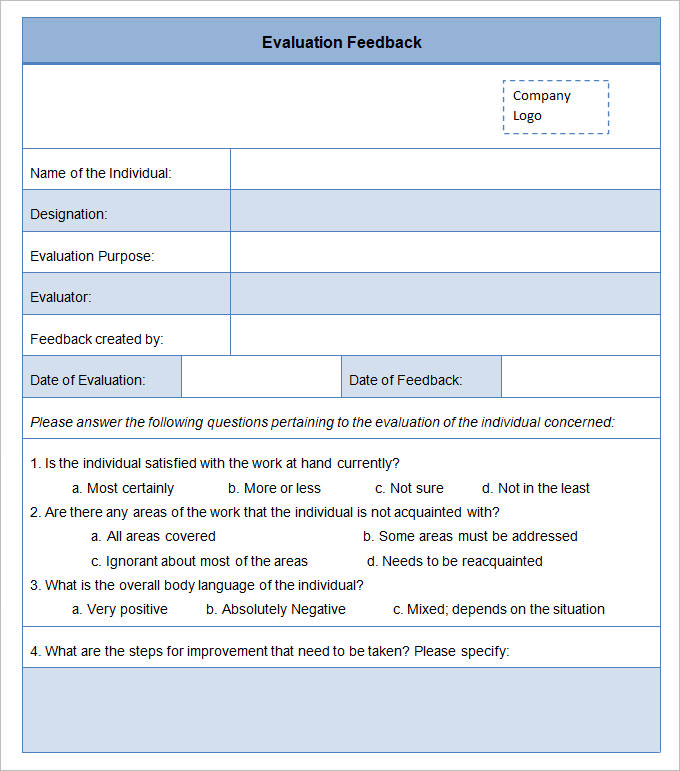 HR Training Evaluation Form
Job Performance Evaluation Form
ca.uky.edu
HR Interview Evaluation Form
Language Evaluation Form
studyabroad.ucr.edu
Interview Evaluation Form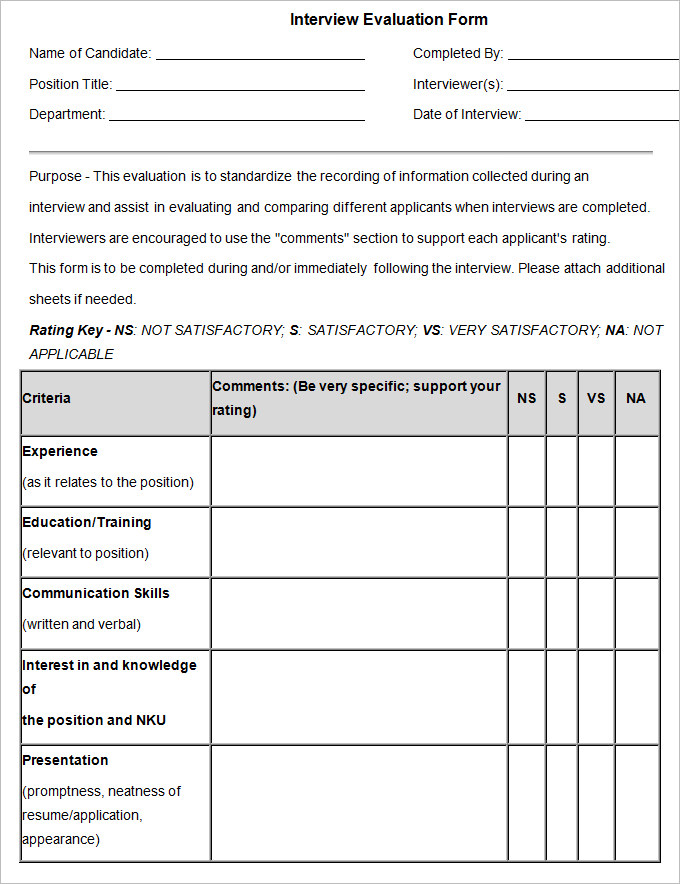 hr.nku.edu
Applicant Interview Evaluation Form
desu.edu
Job Interview Evaluation Form
lessonplans.btskinner.com
Evaluations With HR Evaluation Templates:
All you need is any one of the HR evaluation forms from this article, which matches your needs and requirements as needed. After that, the HR department can proceed to customize it as per the rules and regulations of the organization. This also means changing various aspects of the evaluation form such as its structure and the questions it asks the employees.
This allows them to make various evaluations such as employee interest in the company, their satisfaction with corporate policies, whether they are making sufficient contributions and so on. There are many performance evaluation form templates available online for you to make the best and the most useful forms needed for your HR department. Check them out now!
Make All Sorts of Customizations:
These templates can be used along with HR Time and Attendance Forms to gather information about the general performance of the workers and deal with those found to not be up to the mark.
Use all sorts of tables, graphs, and even images to make the form filling process (HR Evaluation Form Example) easily understandable and engaging
There are a number of colors that the fonts may appear in, which allow the company to color code various parts of the forms, the templates for which are free, only requiring a simple download.
If you have any DMCA issues on this post, please contact us!