Employee Handbook & Manual Templates – That Tell New Employees Everything They Need to Know After the offer letter and the letter of appointment, how does a brand new employee find out all about the company that they have just joined? The employee handbook, also occasionally known as the staff handbook or employee manual, contains all pertinent information regarding company procedures and Human Resource Policies, and is usually given to employees by the employer. As a part of the HR department, you know that drafting the employee handbook is, well, your department.
492+ HR Templates in PDF, Word, Excel, PowerPoint, Google Docs, Apple Pages, Google Sheets, Apple Keynote, Google Slides - START DOWNLOADING
Useful HR Templates Package – in Word, Excel, Google Docs, iPages
Download

Employee Handbooks Make Employees Feel Welcome
In case you're wondering exactly what you need to put in, these free samples might make things clear. What you should aim at is to make the employee feel welcome, and to let them know that they are in a workplace where they will be treated fairly and any issues that come up will be dealt with sensitively and reasonably.
HR and Employee Orientation Handbook
Profession HR Orientation Handbook
Integrated Contract and Staff Handbook
human-resource-solutions.co.uk
Employee Orientation Manual or Handbook
Complete HR Handbook Pack or Bundle
Employee Handbook Template
Notes Accompany Staff Handbook Template
human-resource-solutions.co.uk
Sample Employee Receipt And Acceptance
HR Handbook and Employee Manual Template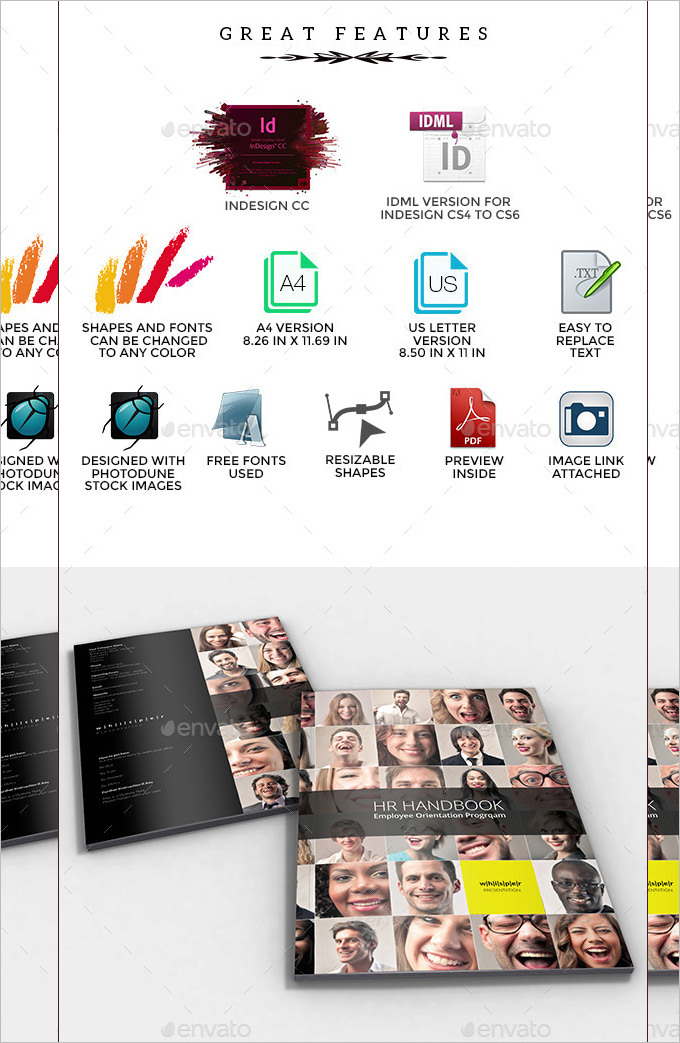 Sample Staff Handbook Template
human-resource-solutions.co.uk
Model Employee Handbook Template
nfib.com
Customizable Employee Handbook Template
newempiregroup.com
Sample Creating an Employee Handbook
nbis.org
Information about the Organization and Lots More
With that in mind, you should start with a welcome statement that tells them a bit about the company's history and how it has developed over the years. Also include information on orientation procedures, employee payments and benefits, conduct and discipline policies, guidelines for performance reviews, and use of company equipment. Should the employee have any questions at all, they should be able to find the answers in the employee handbook. If you have any DMCA issues on this post, please contact us!