HR Templates & Forms
10+ Sample HR Questionnaire Templates – DOC, PDF
As you probably know already, the human resources department has a questionnaire for everything. Need to conduct a survey on training needs within your organization? There's a survey for that. Want to find out exactly what skills the next potential interview candidate has? Have them fill up a questionnaire. Want to find out if the new human resource policies are the right fit? There's a questionnaire for that too! The problem with all these surveys and questionnaires, of course, is drafting them, because as an employee in the human resources department, designing a new survey is your responsibility. If you need help, these free templates for HR questionnaires are a great way to get started. These surveys will allow you to gather the information you need from your company's employees, whether it be regarding management hr interview questions, HR guidelines, company policy, work environment, performance or conflict.
Interview Questionnaire Template
Job Interview Questionnaire Template
HR Package – 215+ Documents and Templates
Job Analysis Questionnaire

uh.edu
Sample Interview Questionnaire Guide

purdue.edu
Sample Position Analysis Questionnaire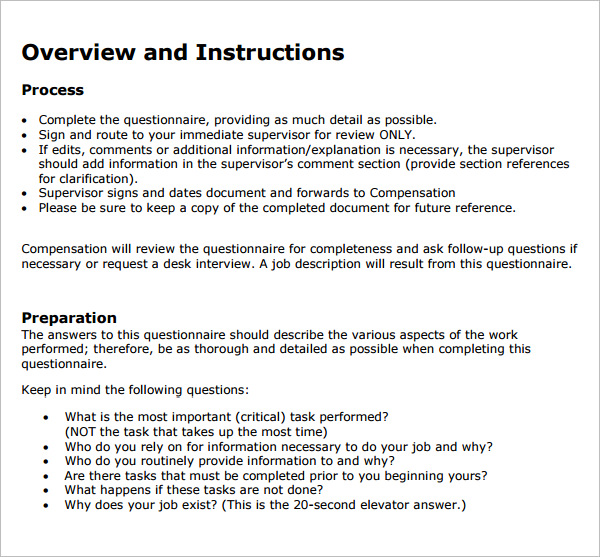 asu.edu
General HR Questionnaire Template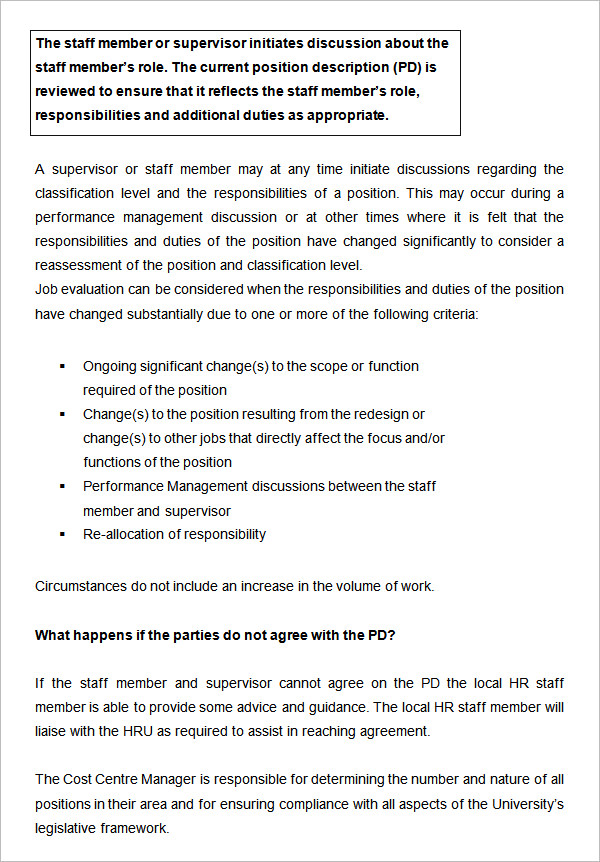 unisa.edu
Sample HR Survey Questions
Sample Pre Enrolement Health Questionnaire

ucl.ac.uk
Job Description Questionnaire Human Resources

udmercy.edu
Sample Staff Position Review Questionnaire

hr.unm.edu
Sample Job Allocation Questionnaire

swansea.gov.uk
Questionnaires Help Your Company Move Forward
The best way for a company to move forward is through the right kind of feedback, so that it knows which way it wants to go in the future. This feedback comes from research, and the research data comes from these HR questionnaires. The most effective questionnaires may actually improve the entire decision making process, on the basis of employee feedback. We have collected some Sample HR Questionnaire Templates, hope these templates will help you.
Survey Master Human Resource Questionnaire Examples
If you have any DMCA issues on this post, please contact us!